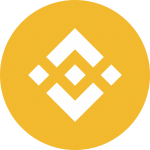 The Binance Coin (BNB) is the crypto-currency launched by the crypto exchange Binance, which represented an innovation in 2017 as a so-called discount token. BNB is designed as a means of payment for Binance customers and promises them, among other things, discounts on fees. Thanks to innovative details, however, BNB has long since taken a secure place among the 10 most important crypto currencies worldwide.
Quick Facts
Ticker symbol: BNB
Maximum Number of Coins: Initially 200 million, gradually reduced to 100 million
Protocol: Originally Proof-of-Work (Ethereum), now Proof-of-Stake (Tendermint)
Historical Background to Binance Coin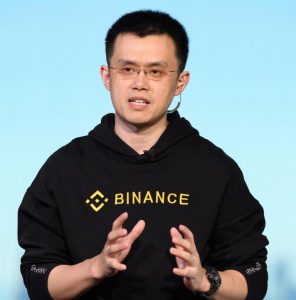 In 2015, a company called BijieTech appeared on the scene in China, which organized so-called exchange systems based on cloud solutions. Behind BijieTech was a certain Changpeng Zhao, who had previously earned his money as a software expert for stock trading and who had been making a name for himself in the crypto scene for several years, including at Blockchain.info and as co-founder of the crypto exchange OKCoin. When this Changpeng Zhao and some of his long-time colleagues realized in 2017 at the latest that Bitcoin and Co. were leaving their nerd niche and becoming increasingly attractive for serious investors, the decision was made: "We're going to start a crypto exchange. But how should the Binance project be paid for? Although BijieTech had already made a good $5 million profit, Binance was big from the start.
In 2017 ICOs were the usual way to finance projects in the crypto scene. So Changpeng Zhao, who is usually simply called CZ, and his comrades-in-arms came up with the obvious idea of collecting the necessary capital for Binance through an ICO as well. In June 2017 the white paper on Binance and the Binance Coin (BNB) was published. It promised to establish Binance as an innovative and powerful crypto exchange focusing on trading from crypto to crypto. The BNB will use Binance's native crypto currency, with which customers pay fees, and guarantee them massive discounts on fees in the first few years. For the first 12 months, a 50 percent fee discount was set for those who use BNB instead of other crypto currencies at Binance. This was the first important discount token among the Altcoins.
In addition, the white paper included a repurchase program for BNB, which was designed to give investors their investments plus profit back. As the repurchased BNBs are burned, the number of BNBs is systematically reduced and price gains are expected. With these strong arguments, the BNB entered its ICO on 1 July 2017. 100 million of the total of 200 million BNBs were available for free sale, against Ethereum (ETH) or Bitcoin (BTC). The equivalent of around USD 15 million was collected – a truly ridiculous amount in retrospect, if one recalls that EOS collected the equivalent of USD 4 billion from its ICO that summer (the ICO lasted almost a year, however). 10 per cent of the original BNB, i.e. 20 million, went to strategic investors in a private sale at an unknown price and 40 per cent (BNB 80 million) was earmarked for the finance team.
After the ICO, Binance and thus also BNB started a success story that is unparalleled in the crypto scene. By the beginning of 2018, Binance was already considered the world's largest crypto exchange in terms of turnover, with an elegant user interface plus extremely powerful software in the background convincing customers. For them, BNB is almost automatically the means of payment when trading on Binance because of the associated discounts. The promise to buy back BNB was kept, and as early as October 2017, Binance took almost 1 million BNBs off the market. Every three months since then, Binance has been spending 20 percent of its profit to buy back and burn BNBs. With the announcement that the Binance team voluntarily waives the promised 40 percent of all BNBs and will burn these BNBs with the then value of 2.4 billion US dollars, CZ is announcing a message for the BNB in July 2019 that will sustainably support the BNB and represents a step that is unique for the cryptoscene so far.
The Binance team was able to allow itself to do without the billions because the crypto exchange itself makes large profits. The rapid growth was spurred on by a veritable barrage of innovations such as margin trading and IEOs on the proprietary launchpad platform. So far, the close links between Binance and the BNB have ensured that interest in the BNB has continued to grow. This rapid development is made possible by the team behind BNB, which does not need long decision-making processes, as is sometimes the case with foundations, but can act quickly as a private company. In addition to Changpeng Zhao, the team includes in particular the now retired Chief Developer Roger Wang and Chief Financial Officer Wei Zhou, both of whom have crypto backgrounds, but who publicly let CZ take the stage.
CZ became a crypto star in March 2018 at the latest, when Binance was outwitted by a computer system and trading had to be suspended. At that time CZ involuntarily invented the meme "SAFU" for safe. The SAFU fund that was subsequently introduced ensured that Binance would survive a 42 million hack relatively unscathed in 2019. In 2019, the BNB received a tailwind from the fact that Binance began to place IEOs extremely successfully. BNB balances are a prerequisite for them to be able to participate in the distribution of new tokens at all and hope for quick profit-taking.
The BNB is moving further into the foreground with its plan to transform Binance more and more into a decentralized crypto exchange (DEX). The vision is for Binance to go down in history as a company that started out centralized and then revolutionized itself into a decentralized community. The block chain of the BNB plays a decisive role in this process, the BNB itself remains the means of payment for fees. It is likely to take over this task when Bitcoin Futures are introduced at Binance.
Technology behind Binance Coin
The Binance Coin (BNB) was initially created as an ERC20 token (based on Ethereum) in order to be able to quickly implement the ICO with the proven technology. However, it was already clear to the binance makers that they wanted the BNB to be based on its own block chain in the medium term in order to act independently of technical developments at Ethereum (ETH). In April 2019 the time had finally come and the Binance Chain (BEP2) was launched. This will give the BNB a new block chain home. BEP2 is based on a proof-of-stake protocol and is therefore considered to be much more scalable and faster than block chains with proof-of-work like Bitcoin (BTC), which are technologically reaching their limits.
BNB on ERC20 (ERC20 BNB) and BNB on BEP2 (BEP2 BNB) still exist in parallel, but not twice. In the medium term, it is expected that all active BNBs will migrate to BEP2. Tendermint on BEP2 will ensure that the number of nodes can grow and that the nodes selected by Binance so far will grow to a free, truly decentralised number. Basically everyone is able to operate a BEP2 node and thus feed their BNB directly into the block chain.
It is generally expected that the importance of BEP2 will grow. This is because Binance itself launches tokens on this block chain, which map other crypto currencies 1:1 and thus prepare them for DEX. In addition, there is a Binance program that is intended to encourage other tokens to use BEP2 as a block chain. All these projects benefit at least indirectly the BNB, which can thus rely on a higher blockchain hashrate and still remain the native means of payment at Binance.
Criticism of Binance Coin
Initial concerns that the BNB would be a boring Ethereum clone have not been fulfilled. Instead, the concept of the discount token has been ignited and the BNB has become an integral part of the crypto world. During the crypto winter 2018/19, the BNB proved its robustness and gradually uncoupled itself from the price developments of Bitcoin (BTC). With the switch to the BEP2 block chain, BNB is well prepared for the future. But the decisive point of criticism cannot be wiped off the table: The fate of the BNB depends to a large extent on how Binance performs as a crypto exchange, whether it is centralized as it is at present or decentralized in the medium term. For it is only in conjunction with its function as a means of payment for fees that the BNB can develop its full appeal, even if advertising for BNB use as a crypto currency is made in other sectors.
The DEX, which is closely linked by Binance to the BNB, is also subject to criticism. This is because such decentralised exchanges are susceptible to front-running, i.e. unfair trading practices. Moreover, the situation of Binance and thus also the BNB remains uncertain from a regulatory perspective. Binance has already relocated its headquarters five times for legal reasons (starting in Hong Kong, then Singapore, Japan, Taiwan, Cayman Islands and finally Malta). As a small EU country, Malta has the advantage of relatively easy access to the national regulatory authorities, which so far have been generous in view of its large tax revenues. But the example of Binance in the US also shows how the crypto exchange cannot ignore legal restrictions. Here, the close ties between Binance and the BNB again become a risk. To put it bluntly: if Binance coughs and would have to pay a fine of about one million, the BNB could get the flu and crash in the share price.
Buy Binance Coin (BNB)
If you would like to buy the Binance Coin you can of course do so at Binance. There, however, BNB is not traded against Euro or US Dollar. So you can only buy BNB at Binance.com against Bitcoin or other crypto currencies. Alternatively, you can simply buy BNB from eToro. The platform has the advantage that you can also make payments by credit card or PayPal.
Alternatives to Binance Coin (BNB) from the investor's perspective
There is no alternative to BNB as a discount token for use at Binance. No other crypto currency offers comparable advantages for customers at Binance. In the field of discount tokens, several other crypto exchanges have now copied the principle of BNB. These include KuCoin Shares (KCS), Huobi Token (HT), the Bitpanda Ecosystem Token (BEST) and the LEO from Bitfinex. In terms of distribution and importance, none of these Altcoins has yet come close to the level of BNB. Investors in such tokens are looking to benefit from direct discounts in the short term and make long-term profits if the respective crypto exchange develops positively. The BNB as an investment can only be compared to a very limited extent with the other leading crypto currencies which, like Bitcoin (BTC), Ethereum (ETH) or EOS, have their own block chains and different unique selling points.
Wallets for Binance Coin
Anyone who invests in and trades in crypto-currencies such as Binance Coin (BNB) should also think about how to keep their assets safe. After all, you wouldn't leave cash lying around out in the open and you keep the PINs for your bank cards secret. At Bitcoin and Co. we talk about wallets when it comes to purses. Three different approaches are generally used, paper wallets, software wallets and hardware wallets. With Paper Wallets as the most original version, you actually write your public and private keys on a piece of paper (or engrave them on a metal plate). The advantage: the private key for your BNB is separated from the Internet, so hackers don't stand a chance. The disadvantages of paper wallets: If your sheet of paper disappears or burns, you are lost. And in everyday life, Paper Wallets are anything but convenient, as you have to enter the long public or private keys every time you use your BNB.
This procedure simplifies Software Wallets immensely. Your BNB are stored in special programs or apps and managed from there. This is an elegant solution for day-to-day trading, but it also poses a security risk because the end device is connected to the Internet, thus providing a gateway for hackers. For BNB, Binance itself recommends its own Trust Wallet as a software wallet available for iOS and Android.
The best solution to combine user convenience and security for your BNB and other crypto currencies is hardware wallets. These are small external devices that store private and public keys on a security chip separate from the Internet. Two manufacturers share the market for hardware wallets, namely Trezor and Ledger. Ledger is increasingly taking the lead with its Ledger Nano S and Ledger Nano X models. We are not the only ones who have come to the conclusion in the test: Ledger deserves to be a little ahead because these hardware wallets are particularly user-friendly and are also made compatible for new crypto currencies more quickly. When dealing with BNB, the decision as to which hardware wallet is optimal is very simple: Up to now, only Ledger's hardware wallets directly support the DEX from Binance and BNB as well as all other tokens based on the BEP2 block chain. So we clearly recommend the Ledger Nano S or the Ledger Nano X to store your BNB securely and trade with them conveniently.
Conclusion on Binance Coin (BNB): Virtually indispensable for Binance customers, interesting for all investors
The BNB embodies the concept of a discount token and has thus achieved a true success story in the recent history of cryptocurrencies. In no time at all, the BNB has secured a stable place in the top ten most important crypto currencies in terms of market capitalization, and many analysts are certain: sooner or later we will see BNB in the top five, because Binance not only defends its position as the leading crypto exchange, but is even expanding it with constant innovation. This means more liquidity, which in turn attracts new customers. As a native token in the Binance ecosystem, BNB benefits directly from this and is future-proof thanks to its own block chain. The greatest risk remains that Binance will run into problems and BNB will then be threatened with a list. However, there is much more to suggest that BNB has not yet fully exploited its potential (keyword: Binance DEX) and that it is gaining in importance, which is marked by rising prices. Above all, the fact that investors have to hold BNB in order to participate in one of the recently very profitable Binance Launchpad IEOs has been a major incentive to hold BNB in the recent past.
Binance Coin Price and Price Development
Here you will find the current BNB exchange rate and the price development of the Binance Coin.
Important Links of Binance Coin
Binance
Binance DEX
BNB Block Explorer
Whitepaper for Binance and BNB
Whitepaper Tendermint
Binance on Twitter
Changpeng Zhao, CZ, on Twitter
Trust Wallet