Whoever wants to buy crypto currencies can do so at so-called crypto exchanges, which are often referred to internationally as Exchanges. We have listed the most important crypto exchanges here and want to show you the differences.
In our comparison the best rated are Coinbase and eToro. It's important to know that the individual exchanges differ massively from each other. Depending on your application and experience it can make sense to trade on another exchange.
Rank

Exchange

Pros & Cons

Rating

Link

1

Fiat deposits and withdrawals
More than 20 mid customers
Trade BTC, ETH, BCH, LTC and more
Fee between 0% and 3.99%
10 USD for free for new customers
Only English support

Coinbase


2

Fiat deposits and withdrawals
Trade BTC, ETH, BCH, LTC and more
Trade Stocks, ETFs and more
Multi language support
Easy to use


eToro

3

More than 100 Cryptos
Trade BTC, ETH, BCH, LTC and more
Professional Exchange
Biggest exchange worldwide
Low Fees between 0.075% and 0.1%
No KYC necessary


Binance

4

Trade BTC, ETH, BCH, LTC and more
Fiat Gateway
Trade with Margin


Plus500

5

Trade BTC, ETH, BCH, LTC and more
Fiat Gateway
Margin Trading
Difficult to use

Kraken

6

Trade more than 100 cryptos
Fiat Gateway
Fees between 0.1%-0.2%
You can also open short positions


Bitfinex
Differences between the individual exchanges
First of all, the biggest difference between crypto exchanges (also called Exchanges) is the number of coins traded on each platform. On virtually all platforms it is possible to buy the big crypto currencies like Bitcoin or Ethereum. In addition, it then becomes more difficult, XRP for example, is no longer available everywhere. It is therefore often the case that users trade not only on one exchange, but on several.
Another important differentiation criterion is whether the respective crypto exchange accepts Euro deposits or not. If you want to buy crypto-currencies in Euro you can do this for example at Coinbase, or eToro, because these exchanges accept payments in Euro, US dollar or other currencies. However, it is the case that not many coins are traded on these exchanges. So if you want to have a larger selection of coins, you have to open an account with Binance, for example, the world's largest exchange. Binance, on the other hand, does not accept payments in euros. This means that you first have to buy Bitcoin or Ethereum from another exchange and then send them to Binance. You can then use the BTC or ETH to buy other coins there. So you can see that there are already significant differences between the exchanges.
In our differentiation of the exchanges we have also included whether the respective exchange offers margin trading. With margin trading you trade with a lever. This means that if you have a Bitcoin, for example, you can trade with 3 Bitcoins with a leverage of 1:3. If the price were to double, you would not only double your investment, but triple it. Not all exchanges offer margin trading. After all, only advanced investors should trade with leverage, because investors can quickly lose a lot of money.
Here we have listed you the most important differences to the individual exchanges.
Trading of crypto currencies in USD or Euro on crypto exchanges
As already mentioned, it is not possible to trade crypto-currencies against Euro, USD or other currencies on all exchanges. This even goes so far that most crypto currencies are not traded against fiat currencies at all. The vast majority of all crypto currencies are only traded against Bitcoins, Ethereum or Tether (USDT). So if you want to buy smaller coins you need Bitcoins or Ethereum first.
A common way is that smaller crypto currencies are traded outside of Bitcoin and Ethereum at Binance, the world's largest crypto exchange, and of course mostly against BTC or ETH. To buy Bitcoins and Ethereum, however, it is necessary to register with a crypto exchange that allows trading against Euro, USD or other currencies. You can for example buy Bitcoins at Coinbase and send them to Binance. With the Bitcoins you can then buy Altcoins like Stellar (XLM) or others from Binance.
It is also important to understand that you can sell your coins at any time at eToro or Coinbase for Euro. You can then easily transfer the Euro, USD etc. back to your bank account. In general you can also sell the crypto currencies you bought there on all stock exchanges.
As a rule, investors are also registered with several crypto exchanges. Not every exchange has every coin and not every exchange can be traded against Euro, USD etc. as we have just seen.
Fees on Crypto Exchanges
The fees between the individual crypto exchanges are quite different. In the following table we have listed what it costs to buy Bitcoins on one of the listed exchanges. However, the fees may vary from one exchange to another. That depends on the amount of credit you want to buy the Bitcoins or other crypto currencies. Usually it is cheaper to transfer funds to the exchange first than to buy Bitcoins or other crypto currencies by credit card. To illustrate this with an example: At Coinbase it costs 1.49% fees if you buy Bitcoins there, if you have transferred your Euro balance to Coinbase before. If you want to buy crypto currencies there by credit card then Coinbase charges 3.99%. So it makes sense to compare the different payment methods.
The sales fees are usually the same as the purchase fees. There the stock exchanges actually do not make a significant difference. Besides the fees for buying and selling crypto currencies, there are also fees for withdrawing the crypto currencies. However, these fees are usually hardly higher than the respective network fees. The stock exchanges therefore sell more than 1 Euro for the withdrawal of crypto-credits. If you want to leave your balance on the exchange, you can of course do so. For the storage of the assets the stock exchanges usually do not demand anything except Plus500, here 10 Euro fees are due per month, but only as long as you have assets on your account.
What to look out for in crypto exchanges
Besides the possibility to buy crypto currencies in Euro you should also pay attention to other points when choosing your crypto exchange. We want to summarize the most important points here for you.
1. Liquidity
It is important that the exchange of your choice has enough trading volume. This will ensure that you pay market prices for your crypto currencies. Especially between the major exchanges there are enough bots that take advantage of arbitrage opportunities (different prices) between the exchanges. Therefore the price differences between the Exchanges are usually very small. For smaller exchanges, however, this can look different.
Liquidity also plays an important role when selling crypto currencies. Because if you want to sell a crypto currency at an exchange, there must be a buyer for it. In the past, especially on very small exchanges, there were often cases where not enough buyers could be found in case of sudden price drops, where many investors wanted to sell. All stock exchanges from our test have no problem with liquidity. That means they all have enough liquidity that you should be able to sell your assets at any time.
2. Trust
If you trade on a stock exchange you should also trust it. The most important thing is that you should be sure that your assets are safely stored there. In any case, you should always be able to take your balances off the exchange. The example of Mt. Gox shows what can go wrong on a stock market. In the year 2014 the stock market was allegedly hacked. The investors lost most of their crypto assets that were stored on the exchange. To this day it is unclear whether this was really a hack or whether the makers of the stock exchange themselves were behind it. By the way, at the time of the hack Mt. Gox was the largest Bitcoin trading place in the world. Nearly 60% of the Bitcoin trade took place on Mt. Gox. So size alone does not always protect against loss.
Security on Crypto Exchanges
If you trade on a crypto exchange, you must first transfer your balances there (the exception are decentralized exchanges, which still have little volume). It is therefore important that the credit balances are stored there securely. What the large exchanges do is that over 95% of the users store their credit offline (cold storage). This protects the balances from hacker attacks. The offline storage of credit is actually done by all of the tested exchanges. So you can be quite sure that the probability of something happening is very low.
But you should also make sure that nobody can access your login data. Therefore I would ALWAYS recommend you to activate the 2 factor authentication. This means that you will not only need your password to log in, but also a second code that will either be sent to you via SMS each time you log in or that you can generate with the Google Authenticator on your mobile phone. If you have not activated the 2-factor authentication, you are acting irresponsibly.
The question that now remains is: where should the assets be stored in the long term? Certainly it is not the best way to keep your assets on a stock exchange for a longer period of time, even if the stock exchanges do a lot to ensure that your assets are safe. One of the safest ways to store crypto balances is with hardware wallets. The market leader for hardware wallets is Ledger with their Ledger Nano S. So if you invest large sums of money in Bitcoin and Co., you should also spend at least 50 USD for a hardware wallet.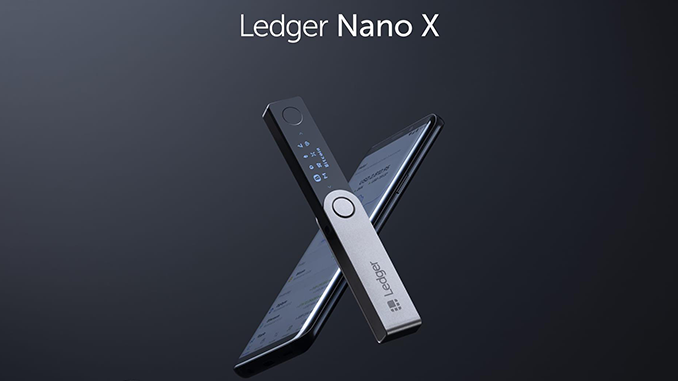 Conclusion
As you can see, there are many types of crypto exchanges. It is quite common that investors are registered with several exchanges, because not all exchanges have all coins. However, if you just want to buy some Bitcoins or Ethereum and just leave them lying around hoping for a rise in price, don't make it too complicated and go to an exchange like eToro and buy your crypto credits there. This way is much easier for beginners than trading directly at a stock exchange like Binance.