When you are logged in to FTX, you start trading either by clicking on "Markets" in the top line or by clicking on the cryptocurrency you want to trade in the line below. In the case of Bitcoin (BTC), for example, you will then immediately see which options exist in addition to the spot market.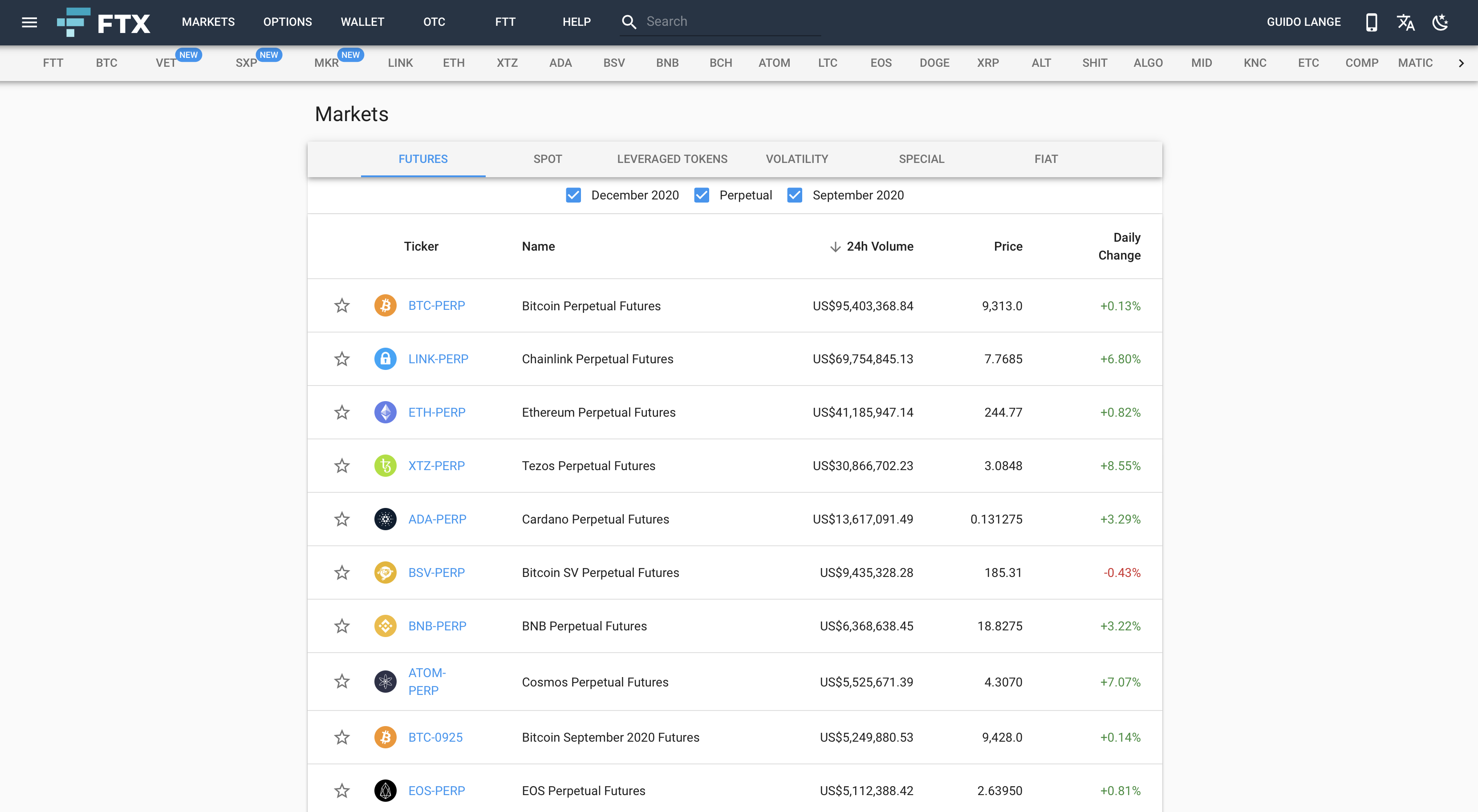 Clicking on "Markets" will first take you to the overview of traded futures at FTX.com, sorted by volume over the past 24 hours. Here you can immediately see that Bitcoin futures are by far the most important commodity traded on FTX, followed by Ethereum (ETH) futures. In this view, you will see the ranking on the spot market under "Spot" and the other contracts that FTX offers under the other tabs. "Special" takes you here to the special offers FTX has put together, including altcoin futures that track an index of ETH, XRP, EOS, Litecoin (LTC), Bitcoin Cash (BCH and BSV), and Binance Coin (BNB), for example.
The box that triggers a trade can be found in the center of the bottom screen in the desktop version of FTX. Depending on the financial product you are trading, the appropriate options are also displayed there, such as market order or limit order, i.e. immediate execution at the market price or execution at the price you have set. Via "Buy" you buy, i.e. go long, via "Sell" you sell, i.e. go short.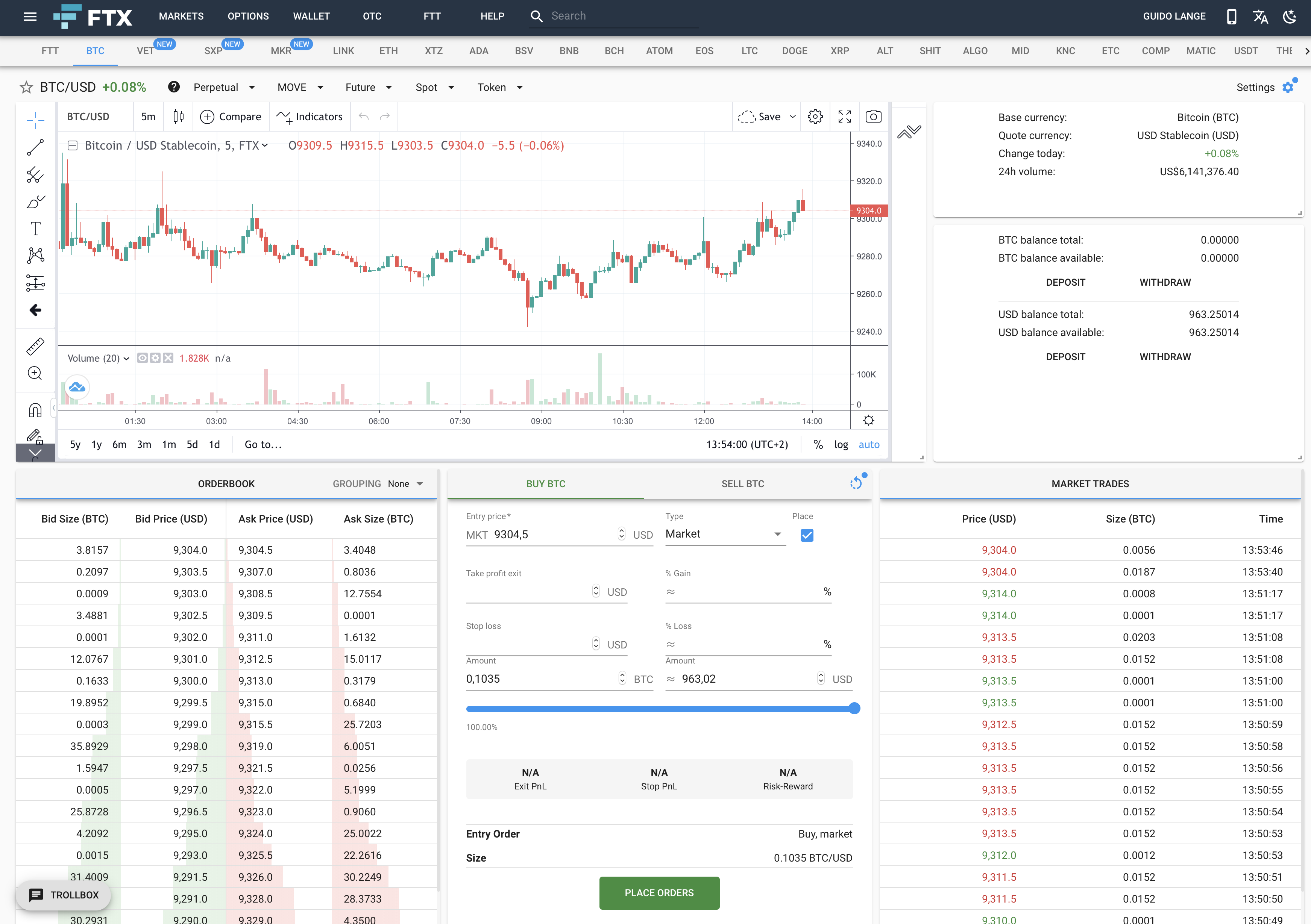 A market order and a limit order differ as follows. 
Market order: Here you only enter how much balance you want to invest (e.g. 1000 US dollars) and the order will be executed immediately at the best possible price. 
Limit Order: With this type of order you enter not only how much money you want to invest, but also at what price. You can say that you want to buy only when the price falls to a certain level. 
The bar with "Leverage" allows you to trade with leverage. FTX usually allows you to trade with a leverage of up to 101 – but this brings you closer to a casino than to serious and thoughtful trading. Margin trading is generally not for beginners, before you get involved in trading with leverage, you should definitely familiarize yourself with the details in a testnet. Because leveraged trading not only means the chances of higher profits, but also includes the risk of total loss. With a leverage of 100x, for example, you will be liquidated if the price falls by only 1%. With the maximum leverage of 101 FTX allows itself a PR stunt with regard to competitors who cap margin trading at leverage 100.