Bitcoin Cash is an alternative variant of Bitcoin (BTC), which arose from different ideas about the technical future of Bitcoin. In this article we will refer to Bitcoin Cash (BCH), which ranks fifth in the list of major crypto currencies in July 2019. Bitcoin Cash should not be confused with Bitcoin SV, the young crypto currency, which in turn emerged from a spin-off of BCH.
Quick Facts
Ticker Symbol: BCH (sometimes BCHABC)
Maximum Number of Coins: 21 million
Protocol: Proof-of-Work (Mining)
Historical Background of Bitcoin Cash
With no other popular crypto currency is the genesis of Bitcoin Cash as crucial to truly understand this token. In the middle of the 2010s, Bitcoin (BTC) was historically the first crypto currency and is still by far the most important one today. Around the time of the first Bitcoin boom, Litecoin (LTC) and Ethereum (ETH), for example, had already been launched. In particular, an increasing number of transactions demonstrated what Bitcoin was technically lacking: With exponentially increasing numbers of financial transactions, the original BTC block chain was practically overwhelmed, a single transfer was often only confirmed after 20 minutes or more, and, to put it casually, there were increasingly frequent jams in the block chain. At the same time, transfers of small amounts of money became unprofitable because the fees for them exceeded the actual value of the transfer.
In the Bitcoin community, a faction was formed to address the problem by changing the code of the BTC block chain. However, since the concept of the BTC block chain only allows for mandatory upgrades if a majority of hash power participates, many projects failed. Most of them had in mind to increase the maximum block size of a Bitcoin block from 1 to 2 or more Mb, which would have allowed more data in one block and thus more transactions. To explain this, on average a new block is found in Bitcoin only about every 10 minutes. Instead, however, the implementation of segwit in the summer of 2017 found a clear majority in Bitcoin, increasing the amount of transactions per second in Bitcoin from 7 to 12 to 14 per second without necessarily increasing the actual block size. At the same time, Bitcoin Cash was born.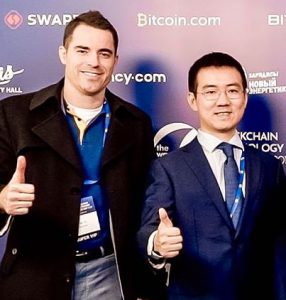 For in the discussion about seguwit a group was formed which argued against seguwit. Segwit's technical trick only postpones the actual solution to the problem. Therefore, a so-called User-Activated Hard Fork (UAHF) should be aimed at, i.e. the separation from the actual BTC block chain even without a majority. This movement was led by Bitcoin pioneers Roger Ver (former supporter of Bitcoin) and Jihan Wu (then CEO of Bitmain, the largest Bitcoin miner), who were also able to bring Chinese Bitcoin miners behind them. The miners feared that segwit would threaten their business model.
On August 1, 2017, Bitcoin Cash split from the Bitcoin block chain, starting with block 478559, which was the last block shared by the block chains of BTC and BCH. The trick that the camp around Roger Ver and Jihan Wu used to manage the split was that their block chain only accepted blocks larger than 1 MB as legitimate. They had changed the code of the original BTC block chain accordingly, expressly dispensing with segwit. They succeeded in gathering enough computing power and supporters behind Bitcoin ABC to quickly create the name Bitcoin Cash, abbreviated BCH.
There is no foundation behind Bitcoin Cash; Roger Ver and Jihan Wu remain prominent supporters of Bitcoin Cash to this day. A project under the name Bitcoin Cash collects donations for the further development of the BCH code and is recognized as serious in the cryptoscene. Naturally, Bitcoin Cash did not have an ICO, and the legendary document by BTC inventor Satoshi Nakamoto is still cited as a white paper.
But the story of the BCH is not over here. Similar to the spin-off of Bitcoin, Bitcoin Cash again experienced a vehement dispute about its future direction in the fall of 2018. It came as it had to: the camps could not agree and in November 2018 they continued their way separately, with Bitcoin Cash and Bitcoin SV (Bitcoin Satoshi's Vision, BSV). But that is another story … What remains important: As of summer 2019, BCH is clearly ahead of BSV in terms of market capitalization, daily turnover, hash power and price.
Technology of Bitcoin Cash
The block chain of Bitcoin Cash is a modified version of the block chain of BTC. The first changes came into effect with block 478559, especially the larger block size and the exclusion of segwit. As a protocol, Bitcoin Cash uses proof-of-work mining in the same way as Bitcoin, and there are no efforts to change this fundamentally. The special feature of the BCH blockhain is that the larger block size allows significantly more transactions per second to be channelled through the network than with BTC and generally increases scalability. This also reduces the fees for validating a campaign, and Bitcoin Cash underscores its goal of being a digital means of payment on the Internet that works almost in real time.
In practice, this means that on August 1, 2017, BTC balances documented up to block 478558 will appear in the wallets of both block chains. So from now on, every investor had Bitcoin cash in the same amount as Bitcoin.
BCH is interesting for Miner because the changed code has enforced a faster change of the level of difficulty from mid-November 2017. This is due to the fact that miners are rewarded more quickly with newly mined coins when the hashrate in the entire network decreases, which provides an incentive to participate in the BCH block chain as miners and validators. The next BCH halving to combat inflation is expected in early April 2020.
The roadmap at Bitcoin Cash shows what the community has planned for the future. First and foremost are improvements in the code to further secure a place as a particularly fast and highly scalable blockchain at BTC compared to other crypto currencies. The vision behind it: As BTC becomes more and more an investment object, Bitcoin Cash aims to be the leading digital payment method on the Internet. To achieve this, BCH is also trying to convince major market players to operate nodes. Furthermore, BCH is intensively recruiting companies targeting private customers to accept Bitcoin Cash as a means of payment. An up-to-date list of such partners from the real economy can be found here and here.
Specifically, BCH has set itself the goal of increasing the number of possible transactions per second (Tx/s) from currently around 100 Tx/s to over 5 million TX/s. Each transaction should be confirmed within a maximum of three seconds in order to keep the use of BCH as a means of payment practicable in everyday life. Simple interfaces are to be developed for the payees in order to accept BCH without any problems. Finally, an attempt will also be made to make the BCH block chain competitive with other block chains.
Criticism of Bitcoin Cash
With around 1,500 notes in the BCH block chain, BCH is far behind the big role model BTC, where about six times as many nodes guarantee the stability of the network. Accordingly, the hashrate of the BCH is at a level that cannot really rule out a 51 percent attack. According to Crypto51, the costs would be in the lower five-digit US dollar range. Scenarios of a 51 percent attack on the BCH have made headlines several times recently, including a questionable action by the large BCH pools. In the case of BCH, individual market participants have thus tended to become very powerful, which calls into question the independence and decentralisation of BCH.
At least as important from an investor's point of view is the image that BCH has. The spin-off of Bitcoin was a first setback for the value of Bitcoin Cash, the second followed with the spin-off of Bitcoin SV from BCH. Since then, at the latest, a kind of sword of Damocles has hung psychologically over BCH: Can the community and nodes agree on a uniform procedure for the necessary technical upgrades or is another inharmonious hard fork threatening in the medium term? In parts of the cryptoscene, BCH has gained a reputation for losing the trust of investors and partners in the business world through open disputes about its further development, and ultimately for destroying capital. This heavy mortgage could further reduce the competitiveness of BCH compared to other crypto currencies in the future. The lack of a foundation to moderate discussions at BCH is particularly noticeable here. Furthermore, Bitcoin is currently trying to solve the problem of poor scaling with the Lightning network. If this technology becomes generally accepted the question is for what Bitcoin Cash is still needed.
Buy Bitcoin Cash
Bitcoin Cash is traded on crypto exchanges or so-called exchanges. It is important to note that not all crypto exchanges trade the crypto currencies against Euro. The largest crypto exchange in the world is Binance, for example. There, crypto currencies are only traded against Bitcoin, Ethereum and other crypto currencies. As a rule, investors buy Bitcoin from other platforms such as Coinbase and then send them to Binance.
The easiest way to buy Bitcoin Cash is to go to eToro. There all listed crypto currencies are traded against the euro. You can also make payments not only by bank transfer and credit card, but also by PayPal and instant bank transfer. So you can start trading Bitcoin Cash immediately.

Alternatives to Bitcoin Cash from an investor's perspective
Bitcoin Cash as a crypto-currency, which is largely based on the BTC block chain, is in competition with Litecoin (LTC) and Bitcoin itself. Among investors, BTC is preferred when it comes to investing large amounts of money safely in a crypto currency. If the focus is on highlighting the potential of Altcoins in the area of everyday payment means, LTC is an established alternative to BCH. The comparison of BCH with other of the ten most important crypto currencies is misleading because they emphasize other functions such as smart contracts (Ethereum), international money transfers (Ripple) or social networks and dApps (EOS) in addition to their function as a means of payment. From an investor perspective, we advise against direct competitor Bitcoin SV. After all, through affairs with Craig Wright, BSV has virtually delisted itself from leading crypto exchanges such as Binance, and a lasting comeback of BSV is hard to imagine.
Wallets for Bitcoin Cash
Crypto investors are familiar with three types of wallets, which are available as typical solutions for storing Bitcoin cash and other crypto currencies: Paper Wallet, Software Wallet and Hardware Wallet. The Paper Wallet stands for really physically writing down your private and public keys, for example on a sheet of paper or engraved in a metal plate. This ensures that these crucial access data to BCH are separated from the Internet and thus cannot be accessed by online criminals. But in practice, the Paper Wallet is not very suitable for everyday use – who wants to have to type in long chains of numbers and letters for every (small) transaction? In addition, a piece of paper is quickly lost or can be destroyed.
Software Wallets are more practical for small transactions and daily trading with crypto currencies such as BCH. This is where credits are stored in apps or online wallets on your computer or smartphone. This makes transactions and trading with Bitcoin Cash very convenient – but the risk of losing control of your BCH due to loss of the device or attacks by hackers should not be underestimated. BCH itself recommends Bitcoin.com as a software wallet, i.e. the software wallet supported by BTC that is compatible with BCH. If you want, you can also save your BCH on your smartphone with the Trust Wallet. This is available for both Android and iOS.
However, there is a consensus among experts that a hardware wallet offers the best possible protection against the loss of your BCH. Here, the private keys are separated from the Internet and stored on a security chip. Trezor hardware wallets are BCH-compatible, but the French manufacturer is the market leader and repeated test winner in this sector. The Hardware Wallets Ledger Nano S and the new top model Ledger Nano X are highly recommended for the organization and safe storage of your BCH and other crypto currencies. If you want to get deeper into the matter, you can find our big special on Hardware Wallets here.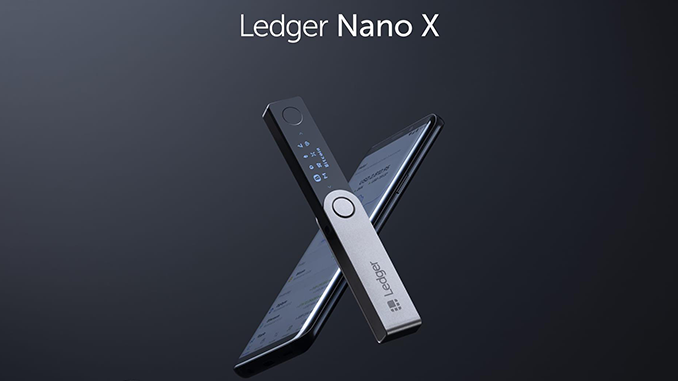 Conclusion on Bitcoin Cash: Competitive pressure increases for BCH
There were good technical arguments for the launch of BCH in 2017 and with Roger Ver and Jihan Wu, two popular advocates of Bitcoin Cash. However, other Altcoins have now developed strong competition to BCH, especially in the protocol of the block chain with proof-of-stake and additional functions for overtaking. With the hard fork in BCH and BSV, both camps have not done themselves any favors, but have rather put egos above value growth and market penetration. Nevertheless, Bitcoin Cash still scores with widespread acceptance as a digital payment method and is technologically capable of meeting the challenges of scalability. The future prospects of BCH are closely linked to whether the initial arguments of BCH can be put into practice again.
Price and Share Price Development
Here you can find the current Bitcoin Cash price and the current price development.
Important Bitcoin Cash Links
Website of BCH
Bitcoin Cash on Facebook
BCH Block Explorer
Roger Ver on Twitter
Jihan Wu on Twitter 
Buy Bitcoin Cash