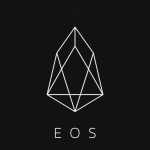 EOS is an open source block chain that pioneered the Delegated Proof-of-Stake protocol and organizes its own crypto currency, EOS. The ecosystem called EOS has Decentralized Apps (DAppS) in focus and wants to use these and high scalability at EOS to set itself apart from other crypto currencies.
Quick Facts
Ticker Symbol: EOS
Maximum Token Number: currently unlimited
Protocol: Delegated Proof-of-Stake (DPoS)
Historical Background to EOS
It is May 2017, when a company called Block.one, based in the Cayman Islands, presents a white paper entitled EOS.IO. Bitcoin (BTC) was already trading at well over USD 2,000 at the time and had triggered a real boom in crypto currencies. The Block.one team includes chief developer (CTO) Dan Larimer and Brendon Blumer as CEO, two well-known names in the crypto scene. Dan Larimer and Steemit had already launched a social network on a decentralized basis, including the crypto currency STEEM. The financial platform BitShares and the crypto-currency BTS used there are also based on Larimer. Brendon Blumer, in turn, had transferred the decentralized principle of block chains to the trade in equipment and other goods in multiplayer online games such as World of Warcraft.
With the reputation of Larimer and Blumer behind it, EOS.IO attracted great public interest. On 26 June 2017, Block.one launched an ICO that would go down in the history of crypto-currencies. A total of 1 billion EOS were produced at that time, of which Block.one paid out 10 percent, i.e. 100 million tokens, for itself. 200 million EOS (20 percent of all EOS at that time) were offered and sold in a kind of five-day pre-sale from 26 June to 1 July 2017. Investors in EOS had to bid for EOS in Ethereum (ETH). The first 200 million EOS brought in the equivalent of around USD 185 million, EOS became hype. Now Block.one used a trick and brought the remaining 700 million EOS, i.e. 70 per cent of the tokens at that time, to the market using a sophisticated system.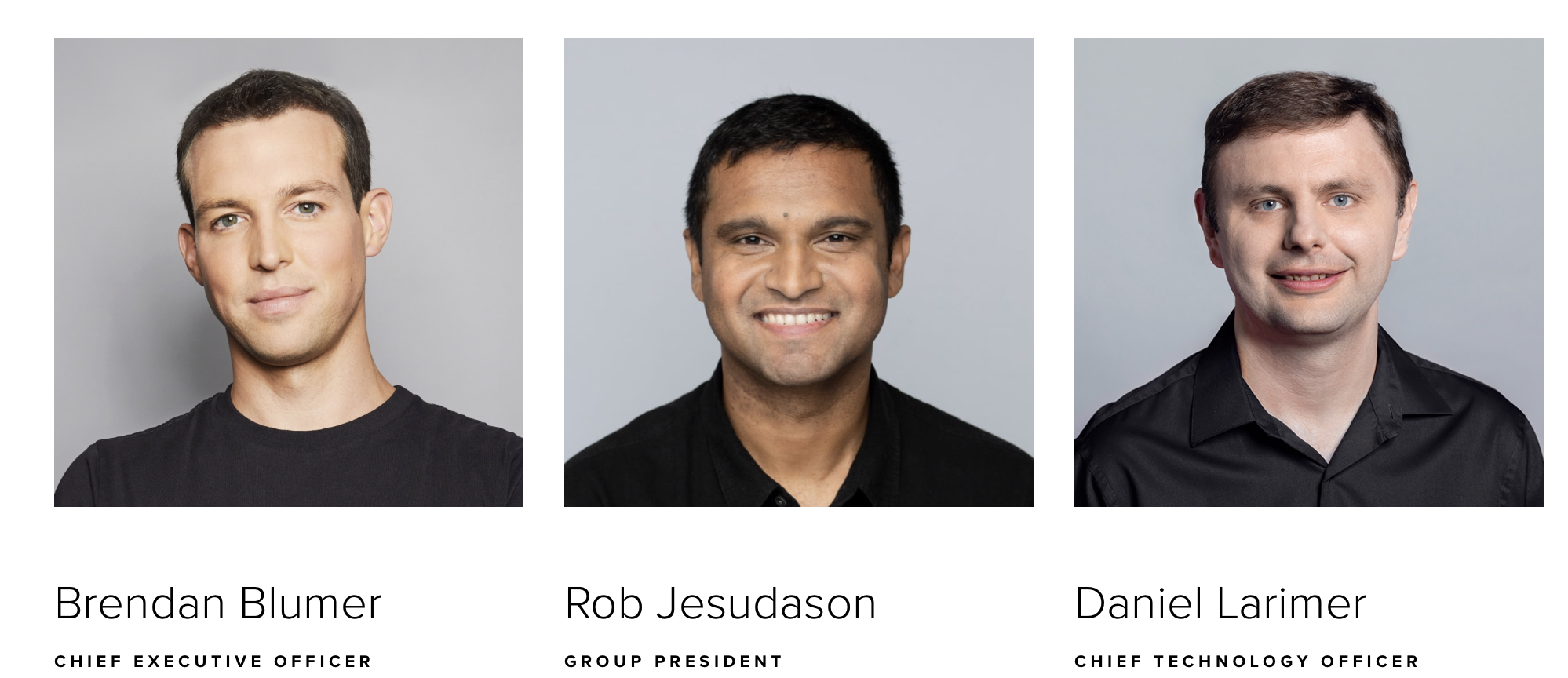 From 1 July 2017, 2 million EOS were offered in 350 consecutive periods of 23 hours each. The price was calculated each time on the basis of ETH that was paid in. The formula was: 2 million EOS divided by the total ETH collected over the previous 23 hours and this value multiplied by the individually deposited ETH. Thus, the price of EOS was continuously recalculated over a year, a novelty among ICOs. At the end of this ICO, which developed its own momentum, Block.one's final account on 3 July 2018 was worth around USD 4 billion (in ETH), making EOS' ICO the most successful ICO of all time.
At the latest since the conclusion of the ICO of EOS, the project has been under increased pressure. After all, Block.one had not only promised another crypto currency, but an entire ecosystem with attractive DApps. The developers now had enough money at their disposal – but EOS.IO still lags behind expectations. There are several dozen DApps based on EOS and the EOS block chain, but so far none of them has developed much attraction. Worse still, insiders assume that 90% of DApp users are fakes. Even an EOS event on 1 June 2019, which was announced with great fanfare, got lost in plans to focus on a decentralized social network called Voice. Block.one has spent 30 million US dollars on the Voice.com domain, but the project itself is stuck in the beta phase. For many observers, however, it remains unclear what Block.one is really doing with its financial resources; the company behind EOS is not a foundation and does not publish transparent annual reports.
Technology behind EOS
EOS builds on its own block chain, which was developed by Block.one. At the heart of the network, which uses Delegated Proof-of-Stake, are the so-called Block Producers, sometimes referred to as Super Nodes. Their task is to ensure that every transaction or interaction is confirmed at EOS.IO within 3 seconds. There are 21 such Block Producers at EOS and they are rewarded for their work with newly mined EOS. Initially, an inflation rate of 5 percent was set for this at EOS, but this figure has now been reduced to 1 percent. Of these new EOS, 4 per cent go into a fund to support external developers who present particularly attractive DApps. The 21 active Block Producers and 100 Block Producers in reserve will distribute the remaining new EOS among themselves, which at current exchange rates means EOS worth more than $10 million annually for each of them.
Dan Larimer's ingenious idea with the DPoS he invented was that the Block Producers' lucrative business would be managed through a continuous democratic process. Everyone who holds EOS is entitled to vote on the appointment of the 21 Block Producers and their voting rights are equal to the sum of their EOS. Theoretically, it was expected that particularly reliable and active Block Producers would have a good chance of retaining their position. Questionable Block Producers should be voted out and replaced by new ones for whom 100 candidates are permanently available. In practice, however, it has been shown that there are hardly any changes in the composition of the 21 block producers because investors do not exercise their voting rights, so that the 21 active plus some reserve candidates alternate among themselves.
The second technical feature at EOS is called TAPOS (Transaction As Proof Of Stake). This principle ensures that the block chain cannot split up in different directions. Further important for the understanding of EOS.IO and EOS is: There are no transaction fees, because with each EOS a corresponding part of the computing power of the entire network was automatically purchased. This detail becomes particularly interesting when it comes to DApps and these are to run as fast as possible. Anyone who holds more EOSs will be given preferential treatment by EOS.IO when it comes to their requirements from DApps, for example.
Voice as a possible showcase app and alternative to existing social networks like Facebook is the current litmus test for EOS. In addition, security solutions are integrated at EOS.IO in cooperation with Yubico, a company specialized in physical solutions, to make the daily use of EOS and DApps more comfortable. Finally, Block.one is also working on marketing EOS.IO as a block chain and generally making it faster and more scalable through improved code.
Criticism of EOS
It is also the special features at EOS that repeatedly give rise to criticism. First and foremost, there is the realization that EOS does not really meet the requirements of a decentralized crypto currency. Going it alone by the Block Producers, where EOS' original principles were undermined without a majority, is evidence of the problems that DPoS causes at EOS.IO. This criticism has also manifested itself in an analysis that attests to EOS's deficits in encryption, speed and transparency. Some experts concluded that EOS is more of a cloud solution than a real block chain.
Critical scepticism towards EOS and EOS.IO is also mainly based on the fact that Block.one is increasingly falling behind in terms of its vision of an ecosystem. Third party companies are reluctant to develop DApps for EOS.IO and Block.one as a private company with the huge financial reserves collected by the ICO is struggling to deliver demonstrable results. While at Ethereum (ETH), for example, a foundation moderates trend-setting decision-making processes and monitors their implementation, at Block.one a handful of men form the executive team, far removed from any public control. So it is hardly surprising that Ethereum inventor Vitalik Buterin sometimes puts himself at the forefront of the EOS critics and reminds them of his prognoses, according to which DPoS already carries weaknesses in its concept.
Buy EOS
Anyone wishing to buy EOS can do so on crypto exchanges, also known as Exchanges. It is important to note, however, that not every crypto exchange trades crypto-currencies such as EOS for euros. At the world's largest crypto exchange, Binance, for example, all crypto currencies are only traded against other crypto currencies such as Bitcoin or Tether. We therefore recommend buying EOS from eToro. There, EOS is not only traded against Euros, but you can also make payments by credit card, Paypal or instant bank transfer. No other stock exchange supports these payment methods. Besides eToro EOS is also traded at Coinbase.

Alternatives to EOS from an Investor Perspective
When EOS was launched, it was seen in the cryptoscene mainly as competition to Ethereum (ETH). Both crypto-currencies do not want to serve merely as a means of payment, but see their blockchains as well equipped for use in DApps and Smart Contracts. While the switch to proof-of-stake is still pending at Ethereum and is controversial in the community, EOS can score technical points here. On the other hand, ETH is clearly ahead in terms of market capitalization and daily turnover. With Cardano (ADA) and NEO, there are two other tokens among the 20 most important crypto-currencies, which are similar in concept to EOS and therefore represent an alternative to investing in EOS from the point of view of investors.
Wallets for EOS
Anyone who invests in and trades in crypto-currencies basically has a choice of three types of wallets (purses) with which to manage their EOS. A distinction is made between paper wallets and hardware wallets on the one hand, which offer the greatest possible security, and software wallets for convenience in everyday life, with significant reductions in security issues. Paper Wallets as the most original solution means to really write down private and public keys on a piece of paper or to write them down in any other way separated from the Internet and technical devices. If this note is then still stored in the safe, security is indeed sufficient – but whenever EOS or other crypto-currencies are to be moved, long rows of letters and numbers must be typed into the computer.
Software wallets that manage EOS and other credit balances offer greater convenience. The Scatter Wallet is particularly popular in the EOS Community. It is available for Windows, Mac and Linux. Various specialized providers have also established themselves. The big drawback with software wallets: since they are basically directly connected to the Internet, there is a risk of online attacks in which the attackers want to take control of your wallet. For this reason, crypto investors normally only use software wallets to hold short-term credit for day trading.
The most secure option for managing your EOS and other crypto currencies is without doubt hardware wallets. Here the digital credit is stored in an external device and the private keys are stored on a security chip separate from the Internet. The market for hardware wallets is dominated by two major manufacturers, ledger and safe. Our detailed comparison of hardware wallets shows which model is best suited for whom and why we can unreservedly recommend the Ledger Nano S as a hardware wallet for beginners and the Ledger Nano X for more active crypto investors. The hardware wallets of both Ledger and Trezor support EOS, for anyone who holds larger balances a hardware wallet is basically mandatory.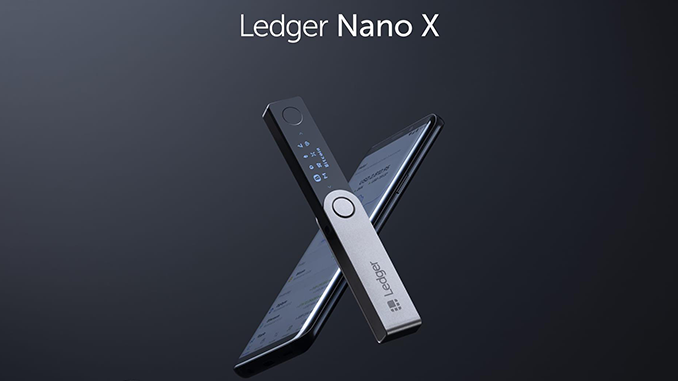 Conclusion on EOS
The EOS.IO project, which was launched with great premature praise, is holding its own among the 10 most important crypto currencies in terms of market capitalization, but is facing increasingly strong competition. The technological lead over Ethereum is shrinking and the ecosystem around EOS promised by Block.one is growing more slowly than hoped for. In the medium term, EOS's share price performance is likely to depend in particular on whether the team around Dan Larimer and Brendon Blumer succeeds in exploiting the advantages of a privately organized block chain that shows little consideration for the community. Further developments and projects at EOS.IO are actually possible more quickly than with the competition, but the initial glamour of the record-breaking ICO seems to have evaporated. Investors are advised to keep a close eye on developments at Voice, the DApp that EOS is expected to drive forward decisively.
Price Development
You can find the current EOS price and the EOS share price development here.
Important Links EOS
EOS Website
Block.one
Block.one on Twitter
EOS Block Explorer
EOS Block Producer
Dan Larimer on Twitter
Brendan Blumer on Twitter
DApp-Project Voice