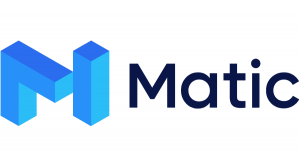 Matic with its launch at the end of April 2019 is one of the younger crypto currencies. The project aims to make blockchains like Ethereum's faster by using a sidechain. Applications such as dpps for gaming should benefit in particular from this.
Quick Facts
Ticker Symbol: MATIC
Maximum Number: 10 billion
Protocol: Proof-of-Stake
Historical Background to Matic
When the idea for Matic was born at the end of 2017, Bitcoin (BTC) was on the rise as the mother of all crypto currencies and it became increasingly clear that the block chain protocol Proof-of-Work, which had been common until then, was reaching its limits. With the capacity for only a few confirmed transactions per second, proof-of-work no longer met the requirements of a crypto currency if it was to be used in games, as a means of payment and similar scenarios, preferably in real time. Even Ethereum (ETH), the second most important crypto currency after market capitalization, could not solve this problem; new approaches were needed. Matic wanted to close this gap and so the Indian Jaynti Kanani decided to quit his previous job as data analyst at Housing.com.
Together with his acquaintances Sandeep Nailwal and Anurag Arjun, this Jaynti Kanani designed the concept for Matic in a white paper and went public with it from spring 2018. The approach: Matic was initially to be constructed as a sidechain for ETH and ERC-20 tokens and provide speed by means of proof-of-stake as a protocol. Such ideas were no longer entirely new in 2018; Bitcoin, for example, was already working hard on the Lightning network. But it was the concentration on Ethereum and related Altcoins that created a certain public interest in Matic, especially in the Indian home market. Kanani and his colleagues managed to raise a good 600,000 US dollars for Matic in two pre-sales as start-up financing.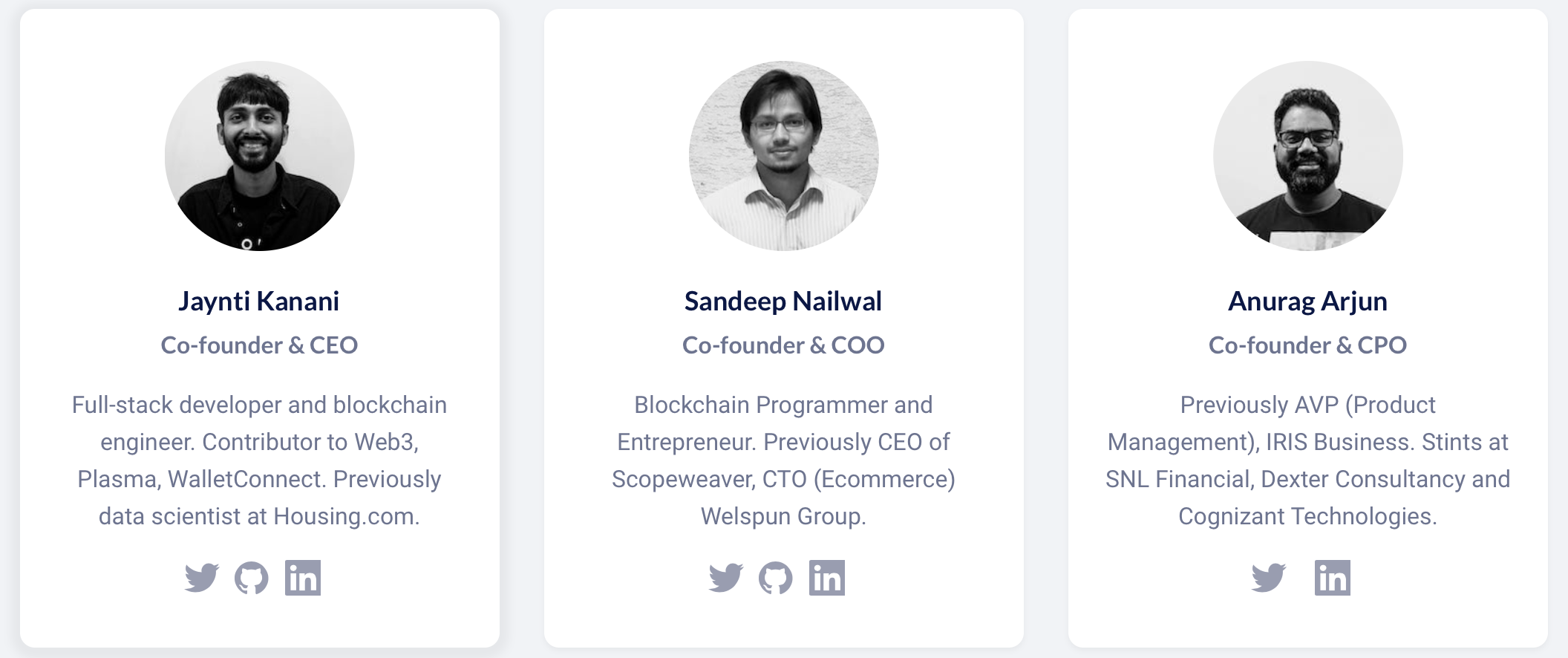 With this venture capital, the Matic team was able to quickly set up beta versions of the network by the end of 2018, and from the beginning of 2019 the Matic ecosystem was already being tested in an emergency. Behind the scenes, the project must have aroused the interest of Binance. Because the crypto exchange with a large customer base decided to include Matic in its program for IEOs (Initial Exchange Offering) of new crypto currencies. At the beginning of April 2019, Binance offered Matic to the general public on its launch pad for IEOs. 5 million US dollars were to be raised at this first public sale. This was easily achieved and leading investors were pleased to see significant price gains after Matic's listing with Binance.
At the same time, Matic has since found itself in the harsh reality where crypto currencies compete for investors, user acceptance and public attention. Under the motto "Secure, scalable and immediate transactions", Matic is in the bottom quarter of the 100 most important crypto currencies by market capitalization. Although Matic's share price has known outliers, it was generally characterized by a steady upward trend in the crypto year 2019.
With cooperation partners such as Decentraland from the gaming industry and Ripio Credit Network from the DeFi industry, Matic sees itself well positioned for practical applications. Behind Matic is the company Matic Network (BVI) Ltd. which is to be transferred to a foundation. Through pre-sales and the IEO at Binance, almost 23 percent of all Matic has been put into circulation, and no further public sales are planned. The number of available Matic is nevertheless growing due to Stake Rewards and sales from the foundation account. The latter sales are intended to finance the technological development of Matic, PR measures and legal matters.
Technology behind Matic
Matic is technologically based on the Proof-of-Stake protocol and basically two blockchains. On the actual block chain, called the main chain, all transactions are documented in Matic. The sidechain is used to speed up processes, for example for dapps, and for interaction with third party blockhains, so far limited to Ethereum. The mainnet is based on Tendermint. The sidechain, also called layer 2, uses plasma. This technologically complex solution enables Matic to confirm up to 10,000 transactions per second and ensures that a single transaction is usually confirmed within one second. This makes Matic the perfect network from its own perspective, for example for games where the flow of the game must not be disturbed by annoying delays.
In the Matic network a two-thirds majority is required to validate a transaction. The so-called Stakers are entitled to vote. They also vote on who works as a block producer. The voting process is continuous and is intended to reward those who actively participate in the network, i.e. provide computing capacity.
The principle of two interleaved block chains can be extended and this is where Matic sees future tasks. So far, the focus has been on Ethereum, but in the medium term, Matic also aims to link it with Bitcoin, for example.
Criticism of Matic
So far (as of February 2019) Matic has been spared technical problems. Excitement – and in some cases criticism – was caused by a sudden slide in the share price in December 2019, in which Matic lost 70 percent of its value in less than an hour. However, rumors that the Matic team had sold coins to profit from the all-time high they had just reached were not substantiated. Data traces on the massive sales did not lead to accounts at Matic headquarters and Jaynti Kanani was praised as a serious entrepreneur by key figures in the crypto scene, led by Binance CEO Changpeng Zhao. But the incident clearly showed that when smaller crypto currencies like Matic with a market capitalization of less than 50 million dollars are targeted by speculators, they have a good chance of successfully influencing the price.
Alternatives to Matic from the investor's perspective
Matic does not hold a monopoly on sidechains as a solution to scalability problems. Experts name POA Network (POA), Loom Network (LOOM) and Ziliqa (ZIL) as projects with similar approaches, but in direct comparison they (still) see technical advantages with Matic. In the large crypto currencies, EOS and TRON (TRX), like Matic, concentrate on the use of block chain technology for dpps and have thus been able to attract user groups that exceed Matic by a factor of more than ten in number and sales. TRON has also implemented a sidechain to ensure speed in its network at all times. Ethereum remains a potential alternative to Matic for investors, where the protocol conversion from proof-of-work to proof-of-stake, which is planned for 2020, is intended to significantly increase scalability, making Matic unnecessary.
Buy Matic
If you want to buy Matic you should know that Matic is currently only traded on crypto exchanges against other crypto currencies. So there is no possibility to buy Matic against Euro or US Dollar. We therefore recommend buying Matic from Binance, the largest crypto exchange worldwide. There Matic is traded against Bitcoin or also BNB, for example.
The whole thing works in such a way that you first buy Bitcoins from another exchange and then pay them into Binance. You can then simply buy Matic with the Bitcoins you have paid in. To buy the Bitcoins we recommend Coinbase. With the link you will get another 10 US Dollar for free.
If you also want to save at Binance you can use this link and save 10% fees for a lifetime.
Wallets for Matic
Anyone who uses cryptocurrencies such as Matic as a tool for financial investments must ask themselves how to keep their coins safe. In principle, there are three options: Paper Wallet, Software Wallet and Hardware Wallet. When using a paper wallet, the Matic address and private key are written on a piece of paper as a password for access. This method ensures that the data crucial for accessing crypto-credits is not stored online, and cyber criminals have no point of attack. In order to be protected against fire or water damage, paper wallets are often also engraved on metal. But when it comes to daily trading with Matic and other Altcoins or using them as a means of payment, the Paper Wallet reaches its limits. Because constantly typing in the long strings of public address and private key takes up a lot of time and nerves.
The task of making Matic and its relatives suitable for everyday use is now much easier with software wallets. These can be compared to a virtual wallet, software wallets are provided by crypto exchanges in the form of the account there or by other providers. Matic itself recommends its own Matic Wallet, which is available free of charge as an app for Apple's iOS and Google Android. The point of criticism: As convenient as the Matic Wallet and other software wallets are to use, their online connection still poses a risk that should not be underestimated and that hostile attacks will be successful. If you want to use a Software Wallet, we recommend the Trust Wallet. This is now part of Binance and is technically very well positioned.
Experts recommend using a hardware wallet to store your crypto assets. This is a small additional device on which sensitive data is stored on a separate security chip, separate from the Internet. In practice, the Hardware Wallet is opened as a wallet only when transactions are pending, and otherwise remains offline. The special thing about Hardware Wallet is that your private key never leaves the wallet and therefore cannot be stolen. The individual Matic address with private key is thus optimally protected, but user comfort is not neglected. The two leading manufacturers of hardware wallets are Ledger and Trezor. What makes their products different, how to configure them and why the Ledger Nano S and the Ledger Nano X are just ahead of Trezor in a direct comparison, you can find out here in our detailed special on hardware wallets.
Conclusion: Will Matic Succeed in Jumping out of the Niche?
Matic has been profitable for early investors and the project has created a community around it that is excited about the technology. This has given Matic a certain amount of recognition. But the acid test for Matic – as for many other smaller crypto currencies – is to prove the necessity. Does Matic succeed in convincing Dapp developers and offering exclusive applications? Can Matic recruit users from administration or industry? Because only with a growing user base will Matic grow out of its infancy. Another challenge will be to keep the promise to make Matic as a sidechain work for blockchains other than Ethereum. Thus, despite the status it has achieved, the future of Matic is questionable. Whoever wants to invest in Matic should do it at Binance. Unfortunately there are no other serious possibilities at the moment.
Matic Price and Price Development
Here you can find the current Matic price and see how the course has developed over the last few months.
Polygon
(MATIC)

Price
Market Cap
Important Matic Links
Matic Website
Matic on Twitter
Matic-CEO Jaynti Kanani on Twitter
Block Explorer Matic
Whitepaper Matic