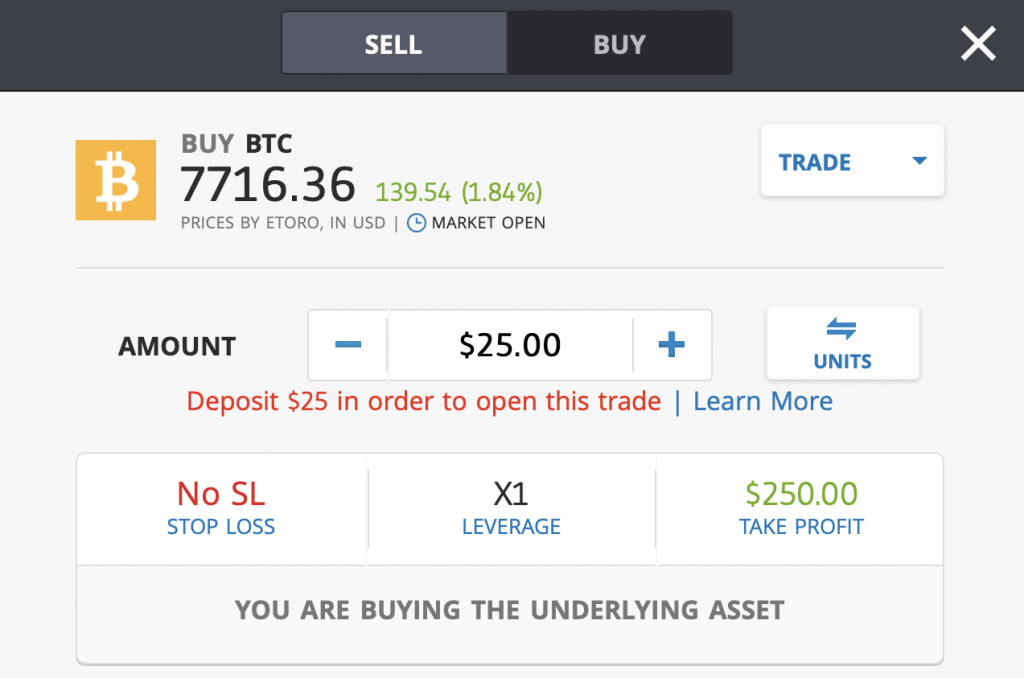 Buy Bitcoin from eToro
Buying and selling Bitcoin on eToro is quite simple. All you need to do is select BTC and click "Trade". 
A window will appear where you can buy BTC. All you have to do is indicate how many Euros, Pounds or US Dollars you want to invest in BTC. You can also set a stop loss, trade with a lever or enter a profit target.
With a Stop Loss, you can choose the loss at which your Bitcoin will be sold automatically, thus reducing further losses if the price falls sharply. We would not recommend trading with a leverage as this is very risky. Therefore, the lever should always be X1, then you buy real BTC. You don't need to specify the profit target either, because you can always close the trade again manually if you have made enough profit.
When you have entered everything you need to click on "Buy". The trade will be executed immediately and you will see your new BTC in your portfolio.