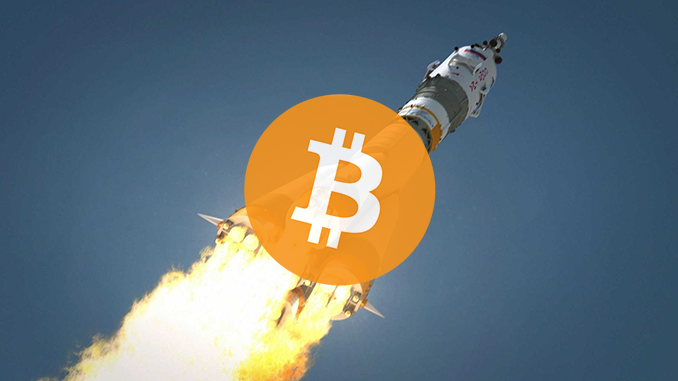 The price of Bitcoin (BTC) has risen by almost 20 percent in the past 24 hours, exceeding the USD 9,000 mark. Investors are wondering: Is this a sustainable development or is it a temporary interim high?
Bitcoin (BTC) confirms its reputation as a highly volatile investment amidst the economic turmoil caused by the corona crisis. In mid-March, traders still had to experience how BTC's share price fell by 40 percent on "Black Thursday", slipping below USD 4,000 at times. Now BTC is heading in the opposite direction again: Almost 20 percent price gain lifted BTC to the mark of over 9,000 US dollars within 24 hours. Leading old coins such as Ethereum (ETH) are also on the upswing. Where does the rediscovered optimism come from, and is there any reason to hope that we will soon see BTC exceed USD 10,000?
Bitcoin Halving – May 12, 2020 is approaching
Most analysts have been predicting for months that Bitcoin Halving, which is scheduled for May 12, could become a price driver. The historical charts for BTC show: In the previous Bitcoin Halvings in 2012 and 2016, the price rose slightly before the halving and then moved slightly delayed towards new all-time highs. At the beginning of April, Bitcoin Cash (BCH) and Bitcoin SV (BSV) Halvings were on the horizon and their prices have followed this pattern so far. However, the swings there were observed much closer to the actual halving. At BTC it is still 13 days, a long way not only on the crypto markets. If the history of Bitcoin halvings repeats itself, prices of around 12,000 US dollars as of May 12th could be expected as a 12-month high and in the second half of the year the historic all-time high of a good 20,000 US dollars could be targeted.
Stock markets and Bitcoin – more closely linked than expected?
The "Black Thursday" had shown that BTC could not avoid panic reactions on the classic stock markets. When prices there plummeted because the economic dimensions of the Corona crisis were understood, crypto traders also got cold feet. The often-held thesis that BTC is developing largely independently of the real economy and stock markets has become almost impossible to uphold, at least since then. Conversely, this means When the international stock markets recovered this week, Bitcoin also profited from this. However, it has not yet been proven whether politics and the economy will actually get the consequences of the Corona crisis under control. The mood remains tense and could rub off in both directions on the price of BTC.
BTC can hope for a crypto-friendly environment
Experts stress: The Corona crisis is creating growing demand for cashless payment solutions. More and more central banks are working on Central Bank Digital Currencies (CBDCs), and they want to follow the trend with government digital currencies. Facebook Libra has picked up speed again, and in China the first test programs for an "e-yuan" are an open secret. In such an environment, acceptance of BTC as the mother of all crypto-currencies is increasing, legal uncertainties are being cleared up, and citizens and institutional investors are beginning to look into BTC in detail. These signals indicate that BTC prices will continue to rise, with Bitcoin Halving doing its part to curb inflation.
Conclusion: Signs for bull market at BTC are good
On Thursday morning there was no sign that BTC would fall below the psychologically important mark of $9,000 again. On the contrary, the market seems to be targeting the magical five-figure 10,000 US dollars per Bitcoin. It is quite possible that a breather will trigger nervousness. But it is also just as possible that BTC has started another bull ride and will hold out until Bitcoin Halving. The psychological factors for BTC's price are positive throughout, but the economic uncertainties in the corona crisis should not be lightly ignored.
---
Best place to buy Bitcoin: