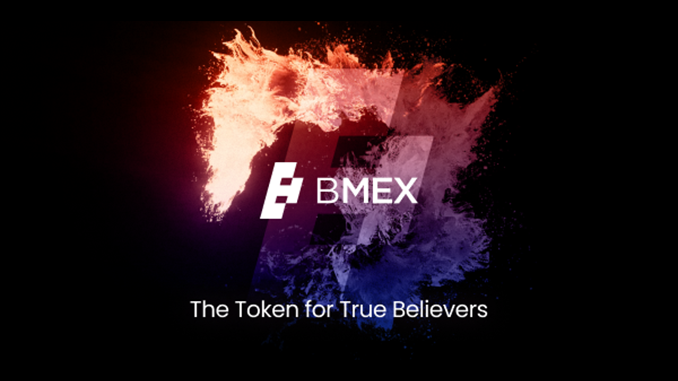 The crypto exchange BitMEX wants to strengthen customer loyalty with its own discount token BMEX. BMEX can be earned immediately and are expected to be freely tradable to their full function from Q2 2022.
With Binance Coin (BNB), the crypto industry experienced the first successful discount token in 2017. The concept is simple: those who acquired BNB at the ICO at the time or later bought them on the open market can use them to pay fees at Binance and then receive noticeable fee discounts (currently 25 percent). This customer loyalty idea quickly found imitators, FTX Token (FTT) being just one example. Now the crypto exchange BitMEX is also announcing its own token BMEX.
According to this, from now on in the preparation phase for BMEX, 25 percent of the fees paid will be credited in BMEX for every trade on BitMEX. Other ways to get BMEX already now are for example the referral of new customers or simply the own new registration at BitMEX. BMEX will be distributed for the first time on February 1, 2022 via airdrop. A litepaper on BMEX is to be published in January 2022 and will define details. BitMEX already promises that BMEX will deliver other exclusive benefits in addition to fee discounts. Mentioned are for example earlier access to new products at BitMEX, free participation in the BitMEX Academy and better interest rates on deposits in Bitcoin and Co. As with BNB, BMEX are to be destroyed ("burned") by Bitmex on a quarterly basis to stop inflation and strengthen performance.
However, according to the announcement, BMEX will only be freely tradable in the 2nd quarter of 2022, the target date is April or May. For then, the launch of a spot market at BitMEX is planned, on which BMEX will be listed. With the BitMEX spot market, it should also finally be possible to deposit and withdraw fiat such as euros or US dollars on the platform.
Conclusion: can BMEX generate new momentum for BitMEX?
BitMEX has lost a lot of ground in competition among crypto exchanges over the past 18 months, and in BitMEX's crypto derivatives specialty, providers like Binance and FTX have pulled away in terms of volume. With the announcement of BMEX and Spot Market, BitMEX now wants to find its way back to old strength. We recall that early investors were able to make huge profits on the discount tokens BNB, FTT or even BEST from Bitpanda. The concept of BMEX is – as far as now already known – proven and has great potential. Thus, BMEX is as of now also a good argument for taking a closer look at BitMEX as a crypto trading platform.