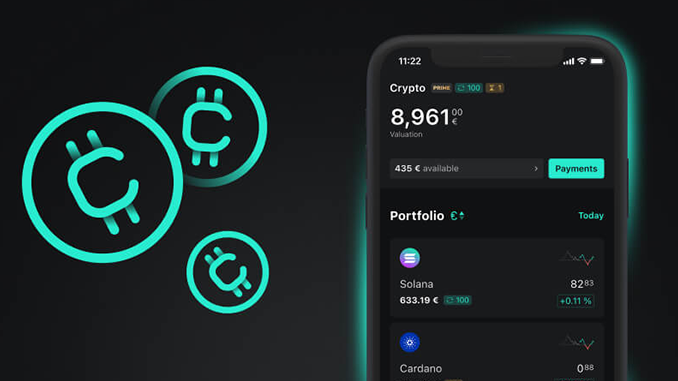 The German investment platform Scalable Capital is expanding its crypto division with Cardano (ADA) and Solana (SOL). Traded are ETPs, which in their specific form have advantages and disadvantages for investors.
According to its own information, the investment platform Scalable Capital, headquartered in Munich, has already won over more than half a million customers. Similar to so-called neobrokers, Scalable Capital relies on smartphone apps to organize investing in diverse asset classes in an exceedingly simple and convenient way. Scalable Capital's crypto division is now getting two interesting new additions, according to a press release:
Cardano (ADA) aims to establish itself as Blockchain 3.0 and has made it to the top ten global cryptocurrencies in 2021. However, critics are increasingly doubtful about Cardano's future prospects, as there are sometimes deep gaps between announcements about ADA and reality.
Solana (SOL) is also a shooting star from crypto 2021 and focuses on Decentralized Finances (DeFi). Solana's rapid success has also recently fueled skepticism about SOL, in part because of technological underpinnings and investor distribution.
The two undeniably exciting altcoins are listed as ETPs at Scalable Capital in cooperation with CoinShares. ETP stands for exchange-traded product and is similar in many ways to ETFs and ETNs. In the case of Cardano and Solana, Scalable Capital advertises that it can also implement automated staking for deposits. This allows management fees to be reduced to 0 percent annually and even 3 percent "staking rewards" to be paid out annually, i.e. interest in ADA and SOL, respectively. Thus, the offer sounds basically good, Scalable Capital as an investment platform has also previously in our test all around positive.
This is why ETPs for crypto like Cardano and Solana don't always make sense
However, you should definitely be aware of one catch with Scalable's offering: With ETPs like this one for ADA and SOL, you'll usually have to shell out capital gains tax. Therefore, in many cases it can be much more attractive from a tax perspective to invest directly in "real" Cardano or Solana, where from a tax perspective it is a private sale transaction. Here we have explained the rules using Bitcoin (BTC) as an example, but they are generally applicable to all cryptocurrencies when resident in Germany.
By the way, this tax flaw of ETPs also applies to the crypto ETPs that were already in Scalable Capital's portfolio before, namely Ethereum (ETH), Ripple (XRP), Litecoin (LTC) as well as Tezos (XTZ) and Polkadot (DOT) in addition to Bitcoin.
Bottom line: Scalable Capital shows: Diversified investment includes crypto
Those who accept the possible tax disadvantages of ETPs will increasingly find Scalable Capital a good place to start for investments in cryptocurrencies. With automatically integrated staking for Cardano and Solana, Scalable Capital puts together an attractive package, which this provider also realizes with staking for Polkadot and Tezos.
Basically, the crypto year 2022 clearly shows: competitors such as Trade Republic (18 new cryptocurrencies listed) are also increasingly expanding their crypto divisions. Investors like you obviously want to have more options in their crypto strategies than the top dogs Bitcoin and Ethereum, as well as like the ability to also organize stocks, ETFs and other asset classes all on one platform. But still, for pure crypto investing, crypto exchanges like Binance or FTX are the best providers for reasons of fees and diversity alone, even if convenience suffers somewhat.
---