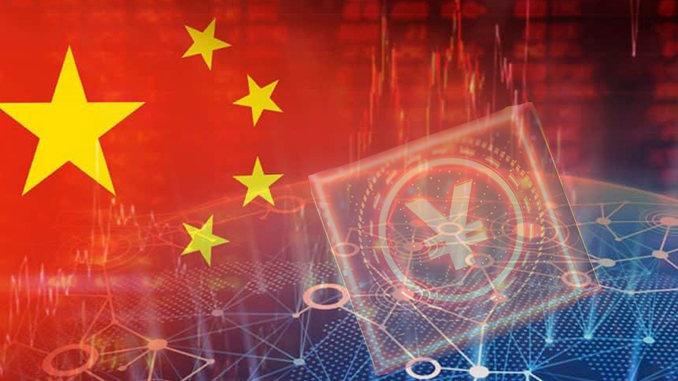 China is continuing its determined course towards block grove technology and plans to launch a national platform for this purpose as early as 25 April. The project, called Blockchain-based Service Network (BSN), will make it easy for companies and organizations to access a block chain for their own purposes.
Just six months ago, Chinese President Xi Jinping called for the opportunities offered by block chain technology to be exploited. Now his words are followed by the state reality in China. According to media reports, the national Blockchain-based Service Network (BSN) will go live on Saturday (25 April). The BSN is described in the whitepaper as the "Internet of Blockchains" and aims to make blockchain technology available to smaller companies, students and other interested parties at low cost. Experts also see the BSN as a further step towards a state-organized digital currency (CBDC) in China.
Background to the Chinese Blockchain Project BSN
According to the self-description, BSN organizes computing capacities on the basic level via the cloud, which can then be requested by participants in the network. This solution is intended to significantly reduce the cost of a simple blockchain network, from the current level of around $14,000 in China to $280-245 per year. Just under 100 nodes for the nationwide network have already been set up, with another 100 to follow by the end of 2020. An international expansion of the BSN is planned. The infrastructure for the BSN is being created under the leadership of the state information authority and is being technically implemented by three local telecommunications companies, a software company and two financial service providers.
This basic network is not fully decentralised; the node operators also take on the task of auditing participants and projects. Local block chains can be easily set up on the network via a portal; it is currently prepared for almost 10 Chinese block chain solutions as well as EOS and Ethereum. Developers are therefore relatively free to choose which block chain they want to use for their project and program dapps for example. The BSN cites water supply as an example of an application. While many households are currently drilling their own wells, a block chain application could be used to quickly determine where there is overcapacity in existing wells. These are then shared, the idea is.
The current information on payment processes in BSN remains somewhat vague. Local nodes are supposed to collect fees and payments and pass them on to the individual project operators on a weekly basis, they say. It remains to be seen whether this will be done in Fiat or whether crypto-currencies will also be allowed. Meanwhile, however, it has become known that the state-owned Agricultural Bank of China has already listened to an app for a test period, which is supposed to make it possible to deal with the planned Chinese CBDC (E-Yuan). Most recently, it was said that the technological preparations for China's state-owned digital currency are basically complete and the legal framework is in intensive preparation. The connection of a CBDC to the BSN should be technically relatively easy to manage.
Conclusion: China is making practical advances for block chain technology
China is currently showing the West how the crypto industry can be supported by the state as a promising growth sector. Because the BSN, if it works as announced, provides extensive services at low prices and thus lowers the entry hurdle for innovative ideas. By integrating the block chains of EOS and Ethereum, solutions are also available whose decentralization is guaranteed. In a nutshell, BSN offers 'block chains to go', allowing developers to concentrate fully on their ideas and not having to worry about the substructure and sufficient network capacities. At the same time, the open question is probably the most exciting one: Will it be possible to pay with crypto-currencies in the BSN in the future or will an official Chinese digital currency become mandatory? This will probably also determine whether BSN can celebrate international success.
---