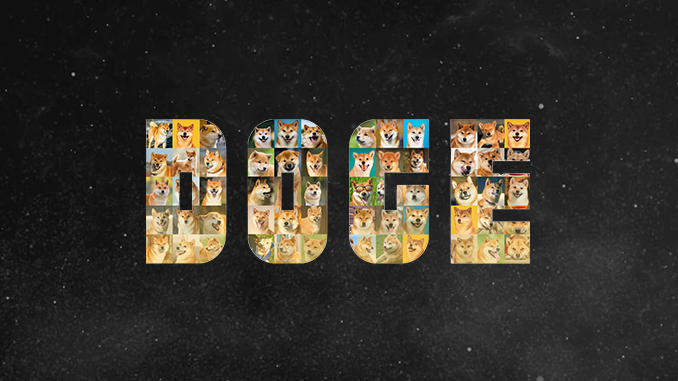 Dogecoin (DOGE) is currently trading near its low for the year after price losses and is steadily losing ground to the cryptocurrency Bitcoin (BTC). One reason: Tesla CEO Elon Musk announced to turn to a new topic.
Dogecoin (DOGE) and Tesla CEO Elon Musk – for a long time, the couple seemed to form an inseparable alliance. Whenever Musk, who also called himself "Dogefather", made hints about DOGE, the price curve abruptly jumped up. But in 2023, Musk was conspicuously silent on Dogecoin, and hopes that DOGE might be introduced as a form of payment on Twitter have (so far) not materialized. Instead, Musk actually shocked fans. Over the weekend, he announced via Twitter out of the blue: "I used to be into crypto, but now I'm starting to get interested in Artificial Intelligence (AI)." Dogecoin's price curve subsequently plunged nearly 10 percent in minutes and has not recovered since.
Across the board, DOGE failed to meet positive expectations in 2023. Since the beginning of the year, it has only gained 3 percent, while Bitcoin (BTC), the leading currency of the overall market, gained a good 30 percent in the same period. So the question for Dogecoin becomes more urgent than perhaps ever, what will become of DOGE if the Musk-led celebrity army loses the fun of the meme coin. That's because attempts to gain acceptance for Dogecoin as a form of payment have been stuck at the Pornhub level.
Mark Yusko, founder and head of strategy at Morgan Creek Capital Management, has also poked into DOGE's open flank these days. Actually, Yusko is quite sympathetic to Bitcoin and Co., but now the asset manager dealt in a YouTube show in the direction of Dogecoin. "All this speculative nonsense like DOGE, why does such a thing even exist?" asked Yusko rhetorically and followed up with, "I once said that the bear market is over when Dogecoin has fallen to zero, and I would like to stick with it. But I can't because stupid people will stay stupid."
Bottom line: dogecoin – are the good times over?
DOGE still ranks in the prestigious top 10 major cryptocurrencies with a market cap of around $10 billion, but may have to brace for tough times ahead. True, we also know that Musk likes to change his mind quickly – maybe Dogecoin will be his favorite again tomorrow. But if neither Musk nor others finally come up with use cases for DOGE, there is considerable risk that Dogecoin will be trimmed back to a status as a speculative meme coin.