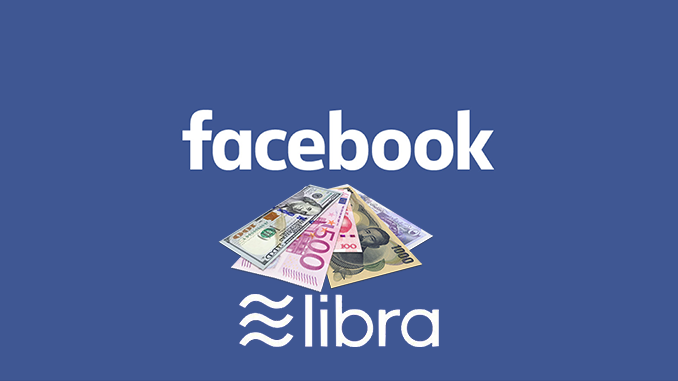 Around the planned Stablecoin Facebook Libra it had become quiet recently. Now the alliance around Facebook has published a new whitepaper on Libra, which highlights some crucial changes in direction.
Since summer 2019, Facebook Libra, as a large-scale project of a global stablecoin, not only employs the crypto scene, but also central banks, regulatory authorities and monetary policy worldwide. Now the alliance that wants to launch Facebook Libra is making clear that there are significant corrections to the original concept. They are summarized in a Whitepaper 2.0, which will apply to Libra with immediate effect. The changes take into account the concerns arising from monetary policy and reflect, for example, the recommendations on stablecoins published a few days ago by a G20 working group.
What are the detailed changes to Facebook Libra?
The original plan to peg Facebook Libra to a basket of currencies is being watered down. Now the alliance behind Libra announces to create various stablecoins, for example Libra US dollar, Libra euro and Libra Singapore dollar. These will then be used to calculate an additional Libra consisting of several reserve currencies. With this step, Facebook Libra meets the wishes of national central banks and can even make them an offer. As soon as central bank digital currencies (CBDCs) are launched, the alliance declares its willingness to list Libra's alternative in favor of the official e-currency.
Libra is also moving away from its promise to be technologically based on a completely decentralized network. They are taking their responsibility for measures against money laundering and terrorist financing seriously and will therefore ensure that money flows can be clearly traced at all times and stopped if necessary. Furthermore, the Facebook Libra network wants to further optimize the protection of the planned Stablecoins through cash reserves and short-term bonds in order to guarantee the protection of users even in times of crisis.
Is Facebook Libra now picking up speed again?
With the revised concept for Facebook Libra, which is explained on 29 pages, Allianz is accommodating the skeptics and critics from the official side. Whether they are now willing to compromise and give the green light to Libra will probably become clear in the coming months. Meanwhile, it has also become known that the Swiss-registered alliance of Facebook Libra has started to apply for a license as a payment service there. It is said that the aim is to simplify access to the modern financial system without weakening the strong regulatory barriers. At least at first glance it seems that Facebook Libra is coming off the defensive and is paving the way for the eagerly awaited approvals with a constructive reassessment of the situation. But it is also clear that the central banks and regulatory authorities continue to have the upper hand. Only when they signal approval can the ambitious Facebook Libra project become reality.
---
Best place to buy Bitcoin: