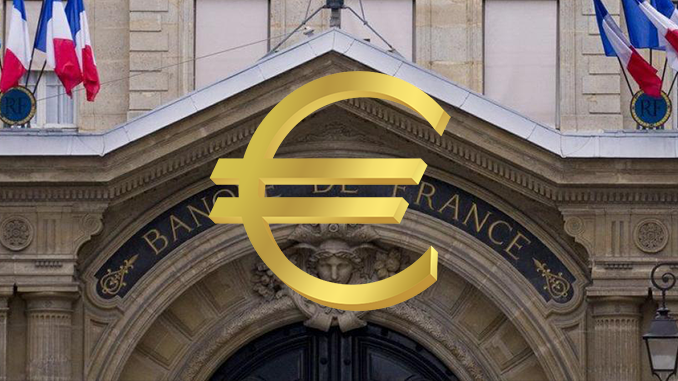 The French central bank and the commercial bank Societe Generale have jointly completed a first test on the euro with a positive result. The euro was represented as a CBDC and the sum of 40 million euros was transferred via a blockchain.
The idea of copying fiat currencies digitally under the responsibility of central banks is gaining more and more support worldwide under the term Central Bank Digital Currency (CBDC). In the euro zone, it is currently France that wants to drive the development forward quickly. The Paris central bank has already launched a tender to involve external service providers. But the currency guardians were even faster in a cooperation with Societe Generale. This company reports that it has successfully sent 40 million euro as a CBDC via a public block chain of the central bank to pay euro funds represented by security tokens.
France with next step towards CBDC
In a press release, the Banque de France also expressed its satisfaction with the successful experiment. It demonstrated in an exemplary manner how a CBDC could be advantageous in interbank business. Further test runs will be prepared and their results will be taken into account when the current call for tenders is moved to the next phase in the summer. The central bank also announced that many applications had been received for participation in the E-Euro. However, no names were given and neither Societe Generale nor the Banque de France provided details of the technology now used for one-off transfers. Societe Generale had already issued euro funds worth 100 million as security tokens in April 2019, but according to its own statements, it still traditionally pays in "real" euros. The current business was therefore fully digitalized and ran via a block chain without any intervention by third parties. Both banks praised the attempt as a sign of how France is opening up to technical innovation in the financial sector.
Conclusion: Paris as pacemaker for the E-Euro
Anyone following the discussion about an E-Euro will notice that while the ECB still sees a need for discussion about such a CBDC and Berlin remains cautious, France is pushing ahead. Paris hopes anyway to attract parts of the banking business through the brexite and has identified an E-Euro as a worthwhile topic. In the EU, it is otherwise Sweden which is already testing a CBDC, but there as an e-Krone, because they have not yet introduced the euro. However, the Banque de France does not yet want to go as far as making an E-Euro available to citizens. It has now repeated its position that a CBDC based on the euro should be reserved for institutional market participants for the time being. Thus, for crypto investors, privately organised stablecoins such as Tether (USDT) will probably remain the financial instrument for daily trading.
---
Best place to buy Bitcoin: