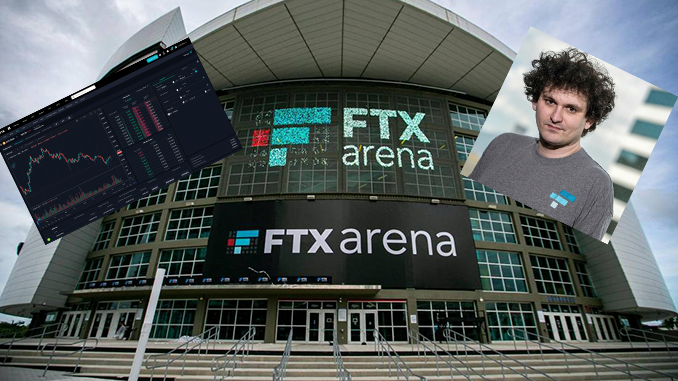 FTX has successfully completed a financing round C, raising 400 million US dollars. As a result, FTX is now valued at $32 billion, higher than Deutsche Bank, for example.
With competition among major international crypto exchanges, one may get used to mid-double-digit billion dollar valuations becoming the norm for company assets. The most recent and impressive example of this is FTX. In a funding round C, FTX had no trouble raising $400 million, according to a press release. All of the investors have participated in FTX's previous funding rounds, according to the release, and among them are names from outside the industry, such as a Canadian pension fund. FTX calculates: With its current valuation of $32 billion, FTX has increased its estimated value by 75 percent in just six months.
To get a better idea of the dimensions, here are some comparative figures. Deutsche Bank currently has a market capitalization of around 25 billion US dollars. FTX competitor Coinbase managed to achieve a valuation of around 85 billion US dollars when it made its stock market debut in 2021, but has since fallen back to just over 40 billion US dollars. Austrian crypto exchange Bitpanda most recently reported a valuation of just over $4 billion. Market leader Binance is estimated to be worth around 100 billion US dollars.
Does FTX want to go public?
For FTX, founder and CEO Sam Bankman-Fried commented that the fresh capital will be used to continue its 2021 growth trajectory. He said that since October 2021 alone, the company has been able to increase its customer base by 60 percent. It is known that FTX in the U.S. invests specifically in advertising in the sports industry, where many potential new customers are believed to exist.
In the American understanding, a financing round C is also the final one before a possible IPO. However, Sam Bankman-Fried has so far left it open whether FTX has such plans and thus perhaps follows Coinbase. On the other hand, FTX hints at wanting to compete with neo-brokers such as Robinhood in the future and to think about its own financial products that receive government support for private pension plans, for example. With such a development, an IPO of FTX would be a logical step.
Conclusion: FTX with a rapid success story
FTX already describes itself as the third largest crypto exchange in the world and the largest outside of China. Depending on the key figures, this assessment is probably a bit too optimistic, but what remains clear is that since its founding in 2019, FTX has secured market share at a rapid pace and is now one of the very big global players. The momentum is reflected in the price curve of its own FTX Token (FTT): Compared to a year ago, FTT has increased by around 350 percent – although FTX Token is currently only trading at around 45 US dollars and thus far behind the all-time high of 85 US dollars from September 2021. Those who do not want to wait for an IPO of FTX therefore have an option in FTT to indirectly profit from the growth course.