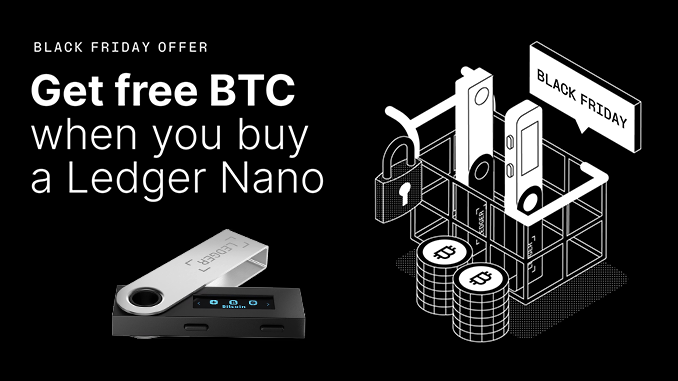 The FTX crash has shown once again: It is better to store Bitcoin and other assets on a hardware wallet than on a crypto exchange. Trezor and Ledger currently have attractive Black Friday offers.
Anyone who includes cryptocurrencies such as Bitcoin (BTC) in their investment strategy should think about how they store the valuable coins. After all, having funds stored with a crypto exchange carries significant risks. In the case of the FTX bankruptcy, for example, investors who consistently "store" their Bitcoin and Co. with the help of a hardware wallet and thus exclude external access were off the hook. Hardware wallets that are disconnected from the Internet also provide reliable protection against hacker attacks. Currently, the two established manufacturers of hardware wallets, Ledger and Trezor, are offering attractive Black Friday deals. Here's an overview for you:
1. The Ledger Nanos S Plus as an entry-level model and the Ledger Nano X as a high-end model are used by millions of crypto depositors and have proven themselves in practice. As a Black Friday offer, Ledger has come up with the idea of including a code with the purchase of a Nano S Plus or Nano X that can be used to claim $20 or $30 in Bitcoin as a bonus, respectively. If you include this advantage, you get a discount of about 25% for the Ledger Nano S Plus and another 20% for the Ledger Nano X.
2. Trezor offers direct discounts in its Black Friday deals. For the entry-level model Trezor Model One, only around 59 euros instead of just under 84 euros are due until November 28, and the regular purchase price for the top model Trezor Model T is reduced from 265 euros to around 225 euros. Trezor has also reduced the prices of accessories by up to 30 percent for its Back Friday campaign.
Which hardware wallet to buy?
If you prefer to organize your Bitcoin and Co. with a smartphone, there is no way around the Ledger Nano X, which can connect via Bluetooth, which the competing hardware wallets do not support. For all other use cases with a hardware wallet, the Ledger Nano S Plus with Black Friday Bitcoin Bonus is the cheapest option. By the way, the Ledger hardware wallets can also handle IOTA, which the models from Trezor cannot.
In the case of Trezor, Model One is the hardware wallet for those who accept minor drawbacks in operation for a low price. The Trezor Model T hardware wallet is aimed more at power users with a color touch display and additional back-up options.
Conclusion: Don't postpone the purchase of a hardware wallet – secure the Black Friday offer.
An important note: There are always cases of manipulated hardware wallets being sold, even on actually reputable platforms such as eBay. You can avoid this danger by ordering your hardware wallet directly from the manufacturer. We think that not only since the FTX scandal there is no way around a hardware wallet if you want to handle your crypto securely according to its value. The current Black Friday offers from Ledger and Trezor make this crucial step easier.
---