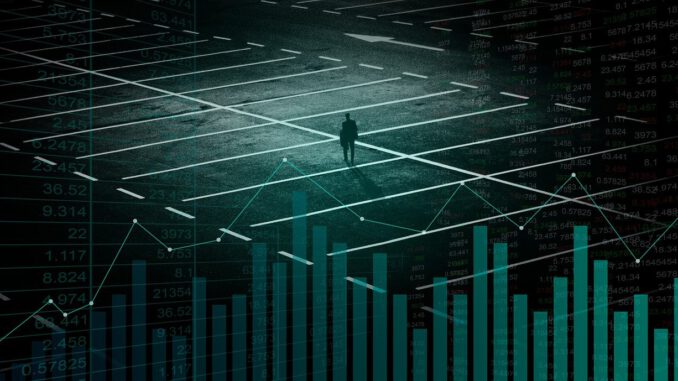 Pandemic, supply chain bottlenecks, Ukraine war: the inflation spiral is in full swing, and more and more expect stagflation, a weaker economy with increasing currency devaluation. A new infographic from Block-Builders.de reveals how investors are currently responding and which sectors could perform best in the near future.
As an analysis of historical data shows, utilities tend to fare best during periods of stagflation. In this case, the relative return per annum (of US sectors compared to the overall market) is 10.1%. Consumer staples (6.4%) and energy (3.7%) have also posted positive returns. These are the three sectors that have performed best in similar economic situations in the past.
At the other end of the scale are communication services (-11.3%) and finance (-9.6%).
But how does the current situation affect demand among current and prospective investors? Google search engine data give some indications. As the infographic illustrates, the relative search volume for terms such as "shares", "ETF" or "stock market" is at a moderate level these days. At the start of the coronavirus pandemic in 2020 and even in 2021, these investments seem to have been much more popular with the bulk of investors.
As the study shows, the best performing stock exchanges in 2022 are not to be found in the West. The most positive trend is in Turkey, followed by Qatar, Saudi Arabia, Bahrain and the United Arab Emirates.
It is also noticeable that in the face of the multiple crises, citizens – both in Germany and internationally – are less inclined to save money or make provisions for retirement. There is simply a lack of confidence, even in the traditional pension system.