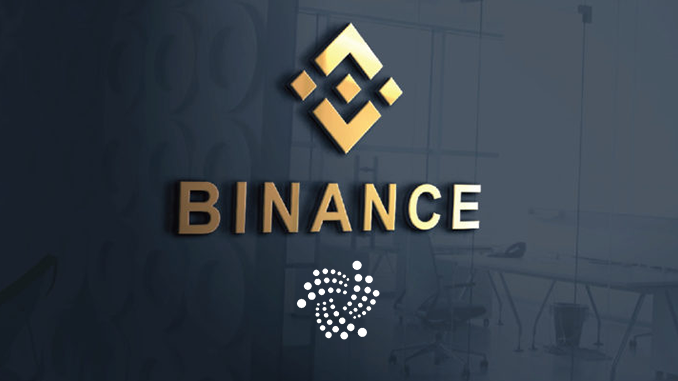 By the weekend, IOTA had finally delivered support for Ledger hardware wallets. But Binance customers are still unable to withdraw their IOTA. Trouble is brewing.
When it comes to IOTA, nowhere is this altcoin traded more than on crypto exchange Binance. The mood among Binance customers became all the more irritated when they noticed after the changeover to IOTA 1.5 at the end of April that they could no longer withdraw their funds from their accounts to a Ledger hardware wallet as before. This was due to the lack of support for migrating IOTA via a Ledger Nano S or Ledger Nano X. Now, the IOTA Foundation did manage to connect the Ledger Nano hardware wallets to the new Tanglenet at the end of last week, with a delay of a good three months. But this breakthrough has not yet reached Binance customers, and disappointed voices are piling up on Reddit.
Because technically Binance had the same problems as private investors: customer funds in IOTA are stored there in ledger hardware wallets and thus stuck in the old Tanglenet. Now it was to be assumed that Binance would initiate the migration process of these IOTA and thus be able to pay out IOTA again. But according to the screenshot, there is only the answer from Binance customer service: "Unfortunately, there is no schedule for this issue yet, please wait patiently. Thank you for understanding." Even inquiries apparently did not lead to further information about Binance's plans with IOTA. According to the verbatim reports, Binance customers residing in the US are particularly hard hit. This is because they are required by Deadline to transfer their crypto assets from Binance.com to Binance.us. But in the case of IOTA, this procedure fails.
IOTA are stuck at Binance – what to do?
On Reddit two ways are described how to solve the IOTA situation at Binance individually:
1. IOTA can be exchanged for so-called wrapped IOTA via the Binance Smart Chain. This option was actually intended to make IOTA available in the DeFi division. Here, however, it now also helps, because Wrapped IOTA can be cashed out at Binance. A re-exchange into "real" IOTA will then be possible again when Binance resumes full support for IOTA.
2. Sell IOTA at Binance and cash out the proceeds in fiat or buy another cryptocurrency at Binance that can be cashed out for it. Then use this money to buy IOTA from another crypto exchange that has already implemented IOTA 1.5 payout. Thus, funds can also be transferred to a Ledger Nano S or Ledger Nano via the IOTA wallet Firfely, just not from Binance directly.
Conclusion: Binance leaves IOTA customers hanging
For all the justified criticism of the IOTA Foundation – in this case, the scapegoat is Binance. The world's largest crypto exchange constantly proves to be able to react very quickly to customer requests. But here at IOTA, Binance drives a less than transparent communication and leaves behind angry investors. Because if they handle their IOTA as described, additional fees will be incurred. At the same time, the plan to store funds in IOTA and other cryptocurrencies securely on a Ledger Nano makes perfect sense and is legitimate. Why Binance has such a hard time implementing the step towards IOTA 1.5 internally is unclear after the created compatibility of Ledger hardware wallets with IOTA and even tempts some to conspiracy theories.
---
Open a Binance Account here and save 10% on fees for a lifetime.