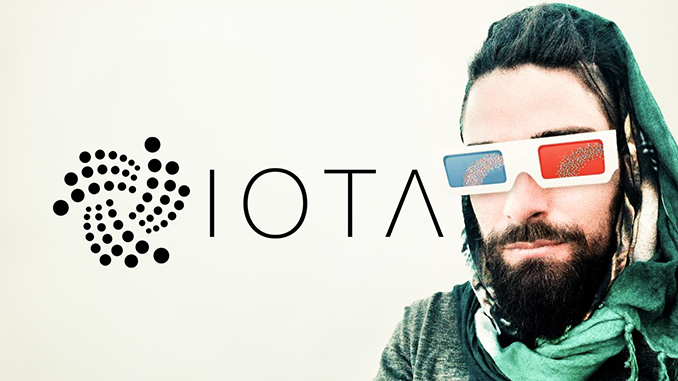 Among IOTA followers, developer Hans Moog aka hus_qy is a trusted figure. Because Moog communicates honestly. Rumors that he has withdrawn from IOTA are now being countered by the expert.
The IOTA community cannot be happy about the price development of their favorite currency by any stretch of the imagination, and recurring delays in development work are no fun either. But IOTA supporters are now rid of one worry. It's about Hans Moog aka hus_qy, who has been working as a developer at the IOTA Foundation for years and has built up a lot of trust within the community during that time. Most recently, rumors circulated that Moog had parted ways with IOTA. His Twitter account had been idle since the end of March, and Moog had not been heard from elsewhere. But now Moog tweets again and writes that he is finally back.
The last months have been very challenging due to private events, writes the descendant of the legendary synthesizer creator Robert Moog. For several weeks to months, he will continue to have less time (for IOTA) than usual. But Moog also says in no uncertain terms, "Yes, I continue to work for IOTA, and yes, I still believe our protocol will be superior to competing technologies." The speculation that Moog has broken away from IOTA is due in part to disagreements with foundation head Dominik Schiener that have become public. It is worth remembering, for example, Moog's distrust of the planned IOTA side project Assembly (ASMB) or Schiener's proposal, later cashed in, to improve the financial situation through deliberate inflation.
With new motivation, however, Moog climbs right back into the ring and shows himself to be peaceful. He says he was indeed a "bit disappointed" when Schiener abandoned the plan to provide a prototype MVP for a decentralized IOTA in April. But looking back over the past few weeks, Moog said, he has to agree with the decision – because moving the development work on decentralization for IOTA ("Coordicide") to centralized code is paying off. The decentralization of IOTA is Moog's declared pet project, and his outspoken statements on near-failure have made him a cult figure for many.
Conclusion: Hans Moog is back – can he give IOTA wings?
To be fair, it's also worth mentioning that Moog doesn't just have fans among technological experts. IOTA critic Buffy, for example, has had many a public skirmish with Moog. But when the discussion boils up at IOTA as to whether Schiener is still the suitable head of the foundation, Moog's name automatically comes up immediately as a possible successor. And one should also not underestimate that IOTA investors have come to love Moog's honest communications as an alternative to Schiener's pronouncements. Moog now says he will share more about the development status and goals at IOTA "in the coming days" – albeit explicitly without any predictions about timelines.
---