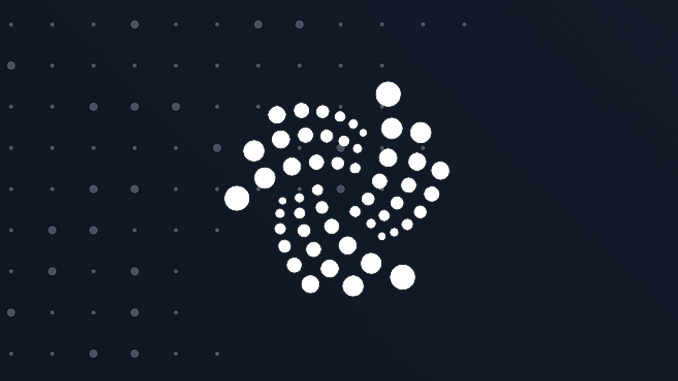 Funds are running low at the IOTA Foundation. Developer Hans Moog advocates an unconventional solution: the war chest should be filled by a one-time increase in the total stock of all IOTA.
IOTA is facing a complicated future: on the one hand, it is making technological progress and hopes to finally have a decentralized network (coordicide) in the foreseeable future. On the other hand, the IOTA Foundation had to massively lay off staff in the summer to save costs. Rumors about a thinly-knit financial ceiling at the IOTA Foundation have been doing the rounds for years. Current statements by IOTA developer Hans Moog on Twitter are arousing interest. He suggests generating additional IOTA on a one-time basis so that the "war chest" is filled again.
Moog, who is highly respected in the IOTA community, refers to other crypto projects such as Avalanche (AVAX), which reserved 30 percent and more of the total stock of all tokens at the launch to be able to launch programs to promote the ecosystem later on. This was neglected with IOTA and now they are facing a problem: They are almost finished with the development (of IOTA 2.0), but will predictably no longer have funds to reward external cooperation partners and developers. Moog does not make any statements about the order of magnitude in which he has in mind an increase in the total IOTA stock. On the Shimmer side project (SMR), the most recent decision was to generate one-fifth more SMR, which would go into two funds for developers. The approach had drawn harsh criticism even from some IOTA supporters.
Moog is also receiving mostly headwinds for his proposal. Increasing the total number of all IOTA would reduce the value of the existing coins, is the natural objection. In addition, it is questionable whether investors could trust that it would remain with a one-time such action. Reference is further made to the 50 Ti "unclaimed tokens" at IOTA worth a good 17 million US dollars, which were to go into a self-managed IOTA fund through a referendum in June.
Bottom line: cash crunch causes concerns at IOTA
The head of IOTA's foundation, Dominik Schiener, has not yet commented on the push by its developer Hans Moog. It is unlikely to be concerted, as Moog's idea is more than dicey for keen investors. Moreover, the management at IOTA has never shone with transparency in financial matters, even in the form of the founders. Of course, one can understand Moog when he cites: IOTA has finally almost reached the technological level to seriously compete with other altcoins. If it now fails to succeed because it no longer has reserves for incentive programs, it will break his heart, Moog said. But the way out of the situation should be different from Moog's unconventional plan, which can only displease long-time IOTA investors.
---