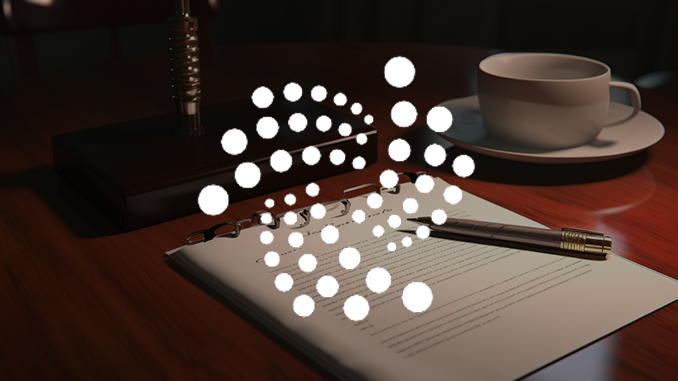 The IOTA Foundation has lost its technical director, Charlie Varley. Yet IOTA has difficult technological challenges to overcome. Is the foundation running out of money, staff and air?
IOTA, like many other cryptocurrencies, has a foundation behind it to organize technological advancements and marketing. Now the IOTA Foundation has to cope with the departure of technical director Charlie Varley. The personnel matter was revealed by IOTA watcher Danny on X and is also documented on the career network LinkedIn.
Varley was among the longest-serving executives at the IOTA Foundation, with nearly six years on the job, and most recently was primarily in charge of the official wallet Firefly. There, support for the app for smartphones was discontinued in July and the team was laid off. As with many such unflattering details around IOTA, there was no official announcement about Varley now. It has been known since the summer of 2022 at the latest that the IOTA Foundation is having to cut back mightily and is losing massive amounts of staff.
IOTA Foundation head Dominik Schiener had announced financial transparency reports, but they never appeared until now. Based on public information from the end of 2022, it could be calculated that the IOTA Foundation may already run out of capital this year. How in such a case the urgently needed technological further development of IOTA is to be managed – Schiener does not comment on that either.
On the to-do list for IOTA is the integration of the Ethereum Virtual Machine (EVM), initially with the side project Shimmer (SMR). In parallel, IOTA needs a decentralized network to be taken seriously in the crypto industry. Even IOTA proponents have to admit that such basics have not yet been mastered in 2023. Even fewer staff at the IOTA Foundation and, in Varley's case, experience give little hope for a turnaround.
Conclusion: IOTA Foundation reeling, price curve in decline.
The comments in the social networks on the departure of IOTA technical director Charlie Varley speak volumes – and foundation head Dominik Schiener remains silent. Yet just a few days ago he had personally praised improvements in the communication policy. Realistically speaking, it is no longer possible to rule out the possibility of the IOTA Foundation, which is based in Berlin and has non-profit status, being wound up. Schiener is in demand for the mere fact that such scenarios are emerging – because IOTA will not find its way back on track due to continuous silence on sensitive topics and financial intransparency. With around 50 percent minus in the price curve, IOTA demonstrates its decline over the last 12 months against trends on the overall market.
---