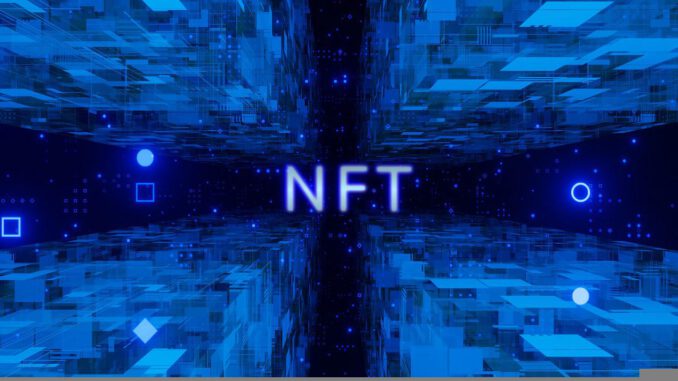 Just 5% of Germans feel they know enough about NFTs to educate others. As a new infographic from Block-Builders.net shows, the meteoric trend in 2021 passed many German citizens by. However, the planned NFT integration of Instagram may yet shake this up.
68% of Germans claim that they have never heard of NFTs, while even those who are fairly familiar with the term still appear to have major gaps in their knowledge. These data are based on a current and representative survey by "Bitkom". Significantly, none of the 1,003 respondents had ever bought NFTs themselves.
An analysis of Google search volumes reveals that demand for NFTs has again declined significantly. At the end of 2021 and the beginning of 2022, there was at least an interested minority who were able to get excited about NFTs, or were inclined to learn more about them. The Google Trend Score for "NFT" currently stands at 27, with a value of 100 representing the largest possible relative search volume.
The average price of NFT artworks on the Nifty Gateway platform is US $1,228. Particularly coveted digital artworks can change hands for millions. NFT sales have declined significantly in recent weeks and months, with one exception – the Otherside land sale (Bored Aped Yacht Club, ApeCoin).
Just how important the year 2021 was for the NFT scene is demonstrated by the fact that the number of NFT buyers increased by 238.9% in 2021 compared to the previous year. However, buyers from Germany seem to be only marginally responsible for this hype.
As the infographic shows, NFT ownership is negligible in Germany. The situation is quite different elsewhere, for example in the Philippines and Thailand, where 32% and 26.6% of the population respectively are said to own at least one NFT.
While some parameters have declined, there is a chance that the NFT hype will pick up again in the near future. Instagram at least seems to see great potential. There will soon be a trial in which artists and collectors will be able to present NFT artworks on the platform. NFT integration is also planned for Facebook.