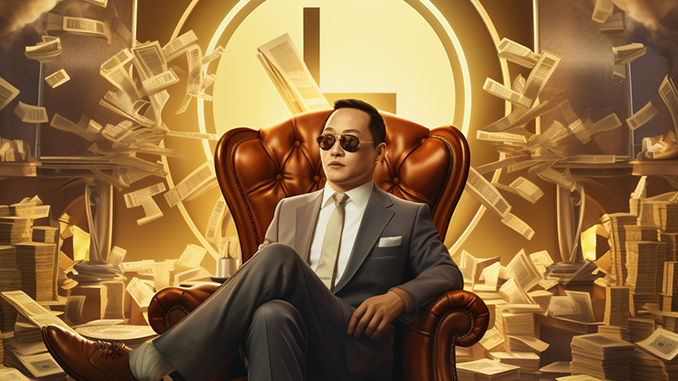 Litecoin (LTC) is currently on trend and has been able to record price gains. The rising interest is also reflected in the increase in Litecoin millionaires. LTC halving is expected in August.
Litecoin (LTC) with its birth year 2011 is one of the oldest cryptocurrencies and is currently experiencing a kind of second spring, as underlined by impressive price gains from the beginning of the month. The analysts of Santiment have documented further encouragement for Litecoin on Twitter: Thus, the number of investors who are millionaires through their LTC balances has increased by 6 percent in the last 5 months. This results not only from Litecoin's positive price curve, but also from the fact that several dozen investors have increased their holdings to over 10,000 LTC tokens.
Santiment, like other experts, points to the upcoming Litecoin halving on August 3, 2023 as a positive factor. LTC is closely related to Bitcoin (BTC) in terms of technology and therefore a so-called halving takes place every four years. This mechanism, which is hardcoded, acts as a brake on inflation for Litecoin by halving the amount of LTC that is distributed to miners. You can find our analysis on the latest Litecoin halving in 2019 here.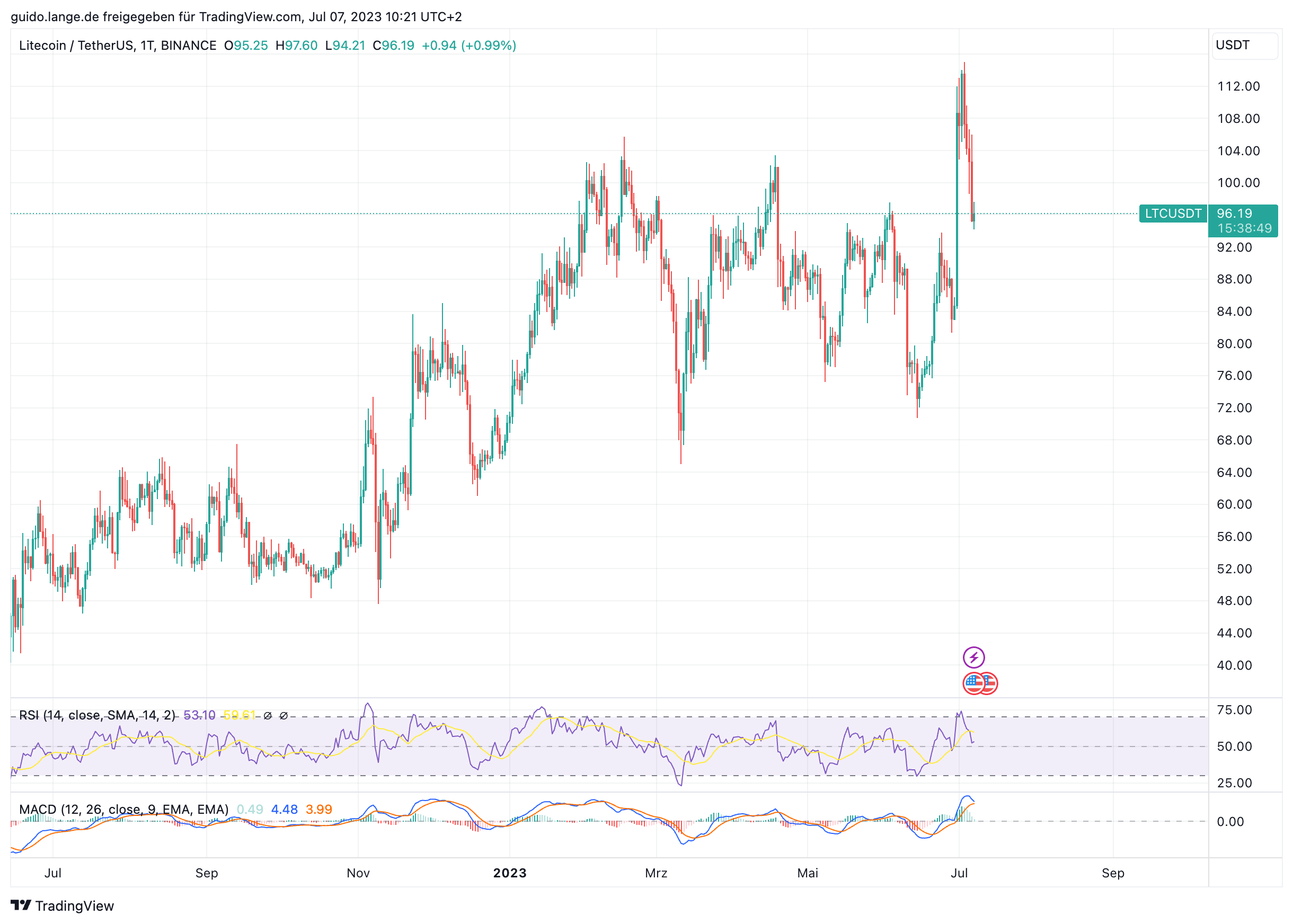 Besides the LTC halving in August, it is also the US crypto policy that is currently creating a positive climate for Litecoin. This is because in its rigorous crackdown on the crypto industry, the US Securities and Exchange Commission (SEC) has left Litecoin out. This is reflected, for example, in the fact that the freshly launched Wall Street crypto exchange EDX Markets (EDXM) only has Litecoin and Bitcoin Cash (BCH) in its portfolio alongside Bitcoin and Ethereum (ETH). Risk-conscious US investors see this as a clear sign that other cryptocurrencies will have to live with being accompanied by legal uncertainties for the time being.
Conclusion: Litecoin – well-tried and with a tailwind in the fast lane
The psychology of the markets is currently in favor of Litecoin and quite a few experts expect further price gains up to LTC halving. The number of all Litecoin is irrevocably limited to 84 million and a good 73 million of them are already in circulation. Litecoin halving will significantly reduce the number and pace of new LTC entering the market, making the altcoin a rare commodity. It is not for nothing that Litecoin is also called "digital silver" in reference to its big brother Bitcoin, the "digital gold".
---