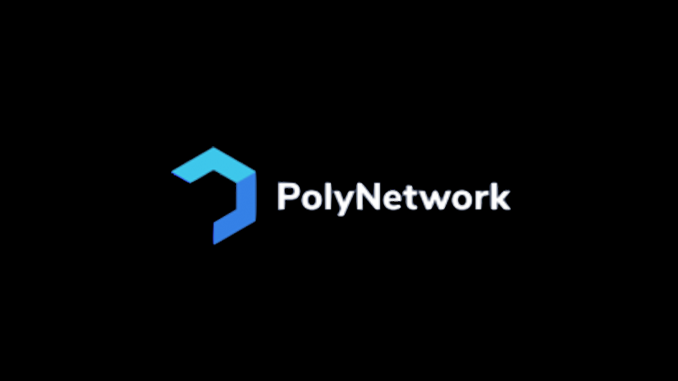 DeFi's Poly Network project was hit by an attack that lost about $600 million in crypto. Now the hacker is returning large chunks and explaining his motivation.
On Wednesday, Poly Network, a DeFi project, had to announce via Twitter: We have been attacked. The entire extent then of shocked the crypto scene – the equivalent of around 600 million US dollars the attacker had been able to move in various cryptocurrencies to his addresses in the ecosystems of Ethereum, Binance Smart Chain and Polygon. Media outlets around the world reported the "biggest heist" ever experienced by the DeFi division. But on closer inspection, the affair takes on grotesque overtones, with "Mr. White Hat" returning large portions of his loot.
For, as befits a crypto-crime novel, the attacker, who remains anonymous, uses an exclusive communication channel and declares himself. To do so, he sends zero transfers in Ethereum (ETH) to himself and inserts his executions in the message field. This address is known through the attack. On Twitter, for example, Sam MacPherson has taken the trouble to compile the messages. In a kind of self-interview, he explains what actually happened to Poly Network, how and why.
https://twitter.com/hexonaut/status/1425503464289882120
He hacked for "fun" and is not particularly interested in money, the mysterious attacker states. When he wanted to program a test environment for Poly Network, he almost failed. But then, more or less by chance, he noticed a mistake and suddenly the doors at Poly Network were wide open. The project organizes swaps between blockchain us ecosystems that are not compatible with each other. Actually, Haber only withdrew the crypto funds to keep them safe. If he hadn't gone through with the action, someone else would probably have figured out how to exploit the loophole sooner or later, writes "Mr. White Hat," as he is now called by Poly Network.
Now, this hacker backs up his statements by saying that he transferred the hijacked crypto amounts step by step. Poly Network tweets that the funds are now stored on a wallet that can only be opened with the attacker's signatures and Poly Network's – minus about $33 million in Tether (USDT), which has already been frozen by Tether. As far as the information is correct, there has been hardly any financial damage so far. However, Poly Network's image is gone and the team will have to continue cooperating with "Mr. White Hat" to pay back the funds to their rightful owners.
Conclusion: Hack at Poly Network reveals risk at DeFi
Whether you believe "Mr. White Hat" with his enlightening motives or whether the attacker suddenly became afraid of consequences after all – one thing is clear: In DeFi, dangers lurk for users that are almost impossible to assess from the outside. Who can control the code of individual smart contracts themselves? Poly Network advertises with big names and high security standards and could still be plundered in a flash. DeFi is thus painfully reminded that careful audits are absolutely necessary and that proven solutions are preferable to newcomers in case of doubt.
---
Open a Binance Account here and save 10% on fees for a lifetime.