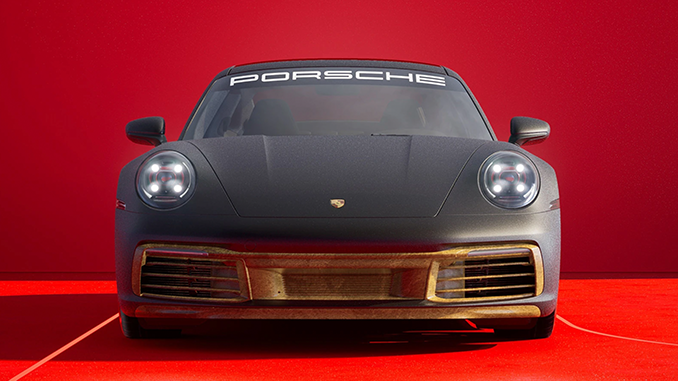 Sports car maker Porsche launched an NFT project on the iconic Model 911 this week, but lack of demand led to rework and criticism. What went wrong?
The Porsche 911 has become an icon over the past 60 years, the sports car combining distinctive design with cutting-edge technology. Porsche wanted to use this image to immerse itself in virtual worlds with its first NFT project, according to its own advertising. But when it was announced via Twitter that the initial sales price for a Porsche NFT would be set at 0.911 Ethereum (ETH) (the equivalent of around 1,350 euros) in the style of the 911, doubts and criticism already arose. 0.0911 ETH would probably be more appropriate, it was said, for example, or also: at the set price, a real Porsche must be included as an addition to the NFT.
The skeptics were proved right: When the first sale for the Porsche 911 NFTs began on Monday, the expected demand failed to materialize, and on the secondary market the NFTs, designed as collector's items, were traded below the starting price. Porsche actually wanted to sell 7,500 NFTs and it became clear that this goal was not achievable. So Porsche pulled the handbrake on Tuesday, writing that it would reduce the number of NFTs on offer and stop creating new ones. This phase ended yesterday (Wednesday) with a split result. There are now exactly 2,363 Porsche NFTs documented on the leading NFT marketplace OpenSea, but their price is increasing and they currently fetch an average of 2.8 Ethereum (around 4,130 euros) on the secondary market.
Meanwhile, the crypto scene is making fun of the project and wondering who was responsible at Porsche. Because the entry price set too high is an indication of a lack of expertise in NFT collections and collectors, errors in communication policy a second finger pointing to overstretched project management. Other NFT collections of global brands such as Pepsi or Tiffany are recalled, which were designed without taking the market into account. However, Porsche still had an ace up its sleeve and has now promised via Twitter that there will be some extras linked to the NFTs in the coming months, such as test drives with the 911, exclusive discussion groups with engineers, racers and designers, and the option to turn the NFTs into rarities through individual customization.
Conclusion: Porsche NFTs a single misunderstanding?
For neutral observers, two points about the Porsche NFT pilot project stand out: the entry price was unrealistic and led to more ridicule than buyers. But the artificial shortage of total inventory that was then quickly decided on has limited financial losses for first-time buyers and, at least currently, leads to the chance to make a profit. The announced extras for owners of Porsche 911 NFTs are also of interest to more than just sports car fans. In the medium and long term, the collection could become established after all. At Porsche, however, they will in future weigh up more carefully whether NFT projects are decisive in terms of reach and thus brand advertising, or whether they allow themselves experiments that could become a laughing stock.
---