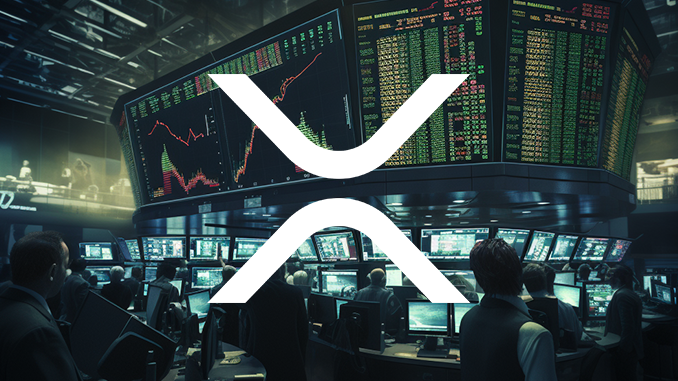 Plans for an IPO seem to be maturing at Ripple, according to US media reports. CEO Brad Garlinghouse has been thinking out loud about it since as early as 2020. But what happens to XRP when Ripple is traded on the stock exchange?
At the end of September, Ripple (XRP) celebrates its historic victory in the lawsuit with the U.S. Securities and Exchange Commission (SEC) with a big party in New York. In the run-up, information is circulating in US media that CEO Brad Garlinghouse would also like to use the occasion to announce an IPO of Ripple Labs. He had already talked about wanting to take Ripple public in early 2020. But investors are wondering what impact the plan could have on Ripple's cryptocurrency XRP.
Ripple Labs is the crypto company that sees its core business as establishing XRP as a bridge currency for international money transfers. In mid-July, a court in New York cleared XRP of SEC charges of representing securities ("securities"). This should clear the way for a stock market debut of Ripple Labs. Major investor SBI Group had demanded an IPO of Ripple in April 2021 for the period after the proceedings with the SEC.
From the perspective of analysts, this could trigger positive effects for the price curve of XRP in the medium and long term. This is because Ripple would predictably attract a lot of attention during its IPO, which would automatically rub off on XRP. Because the SEC would also have to approve Ripple's IPO plans, XRP should finally be considered a legitimate cryptocurrency after that. New XRP investors could line up with Ripple investors, creating momentum. Ripple, in turn, would get fresh capital through an IPO to fund international expansion.
In its most recent funding round to date, in December 2019, Ripple was valued at around $10 billion. In January 2022, Ripple bought back the shares it sold in 2019 at a 50 percent premium and subsequently valued itself at $15 billion.
Bottom line: Ripple going public could boost XRP price curve
The last IPO of a major crypto company was more than two years ago with Coinbase in April 2021. So Ripple would be hitting a market where publicly traded crypto companies are scarce, while demonstrating innovation. XRP, the flagship of Ripple, is currently trading at around $0.50, with an all-time high of $3.84 dating back to the beginning of 2018. Optimists hope that XRP could even trend towards new all-time highs with an IPO of Ripple.
---