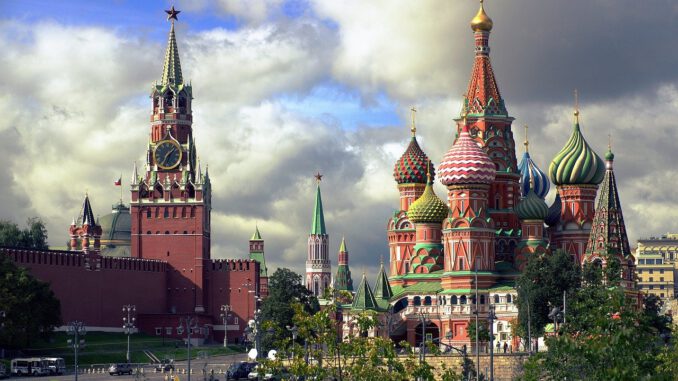 The Russian population has invested the equivalent of around $130 billion US in cryptocurrencies. At least this is what Prime Minister Mikhail Mishustin claims, citing estimates. By comparison, the Russian Central Bank has gold reserves worth just over $132 billion US. A new infographic from Block-Builders.de examines why Russian citizens are so fond of digital currencies and what role the Ukraine war is playing in this.
The data suggests that Russians were interested in cryptocurrencies such as Bitcoin long before the war of aggression – which is not allowed to be called that in Russia. According to a survey conducted at the end of 2021, 46% of the population consider Bitcoin a "good hedging investment" in times of economic crisis.
Remarkably, cryptocurrencies seem to be even more popular than real estate as an investment to hedge against crises. It is therefore not surprising that many are currently investing in Bitcoin & Co. But is this really the case?
It is not clear to what extent citizens are actually investing, and it is also difficult to put a clear figure on it, as there are ways and means to acquire digital currency relatively anonymously. However, the data at least indicate that the daily volume of BTC/RUBEL traded jumped immediately after the invasion of Ukraine. In concrete terms, trading volume on 24 February was 246% higher than on the previous day. High values were also reached in the following days, although things quickly fell off again.
Market observers are by no means unanimous on the question of whether Russia as a state and its population benefit from cryptocurrencies. Yet the fear exists – also against the backdrop that the territorial state has recently been conspicuously positive about the industry. In any case, the European Union is by no means a silent observer. For example, the EU Commission introduced new limits on holding Russian crypto deposits, with deposits from Russia now limited to a value of €10,000.