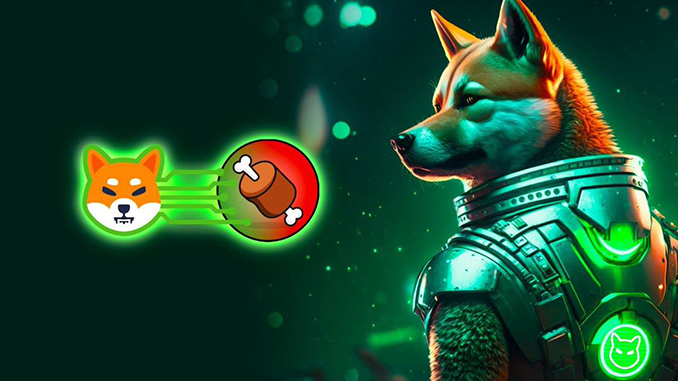 At Shiba Inu (SHIB), work has been underway since the summer of 2022 on the Shibarium project, which is a Layer-2 designed to make transactions in the ecosystem faster and cheaper. A public testnet is launching soon.
Shiba Inu (SHIB) hopes to significantly increase the number of use cases in its ecosystem in 2023 with a project called Shibarium. Now, via Twitter, it has been announced that it will release a public testnet for Shibarium this week. From earlier reports, it is known that Shiba Inu is to get a so-called Layer-2 with Shibarum. In such a solution, transactions, DApps and smart contracts can be organized on the Layer-2 blockchain and from there documented in bundles in the actual Layer-1 blockchain of Shiba Uni final.
SHIB, often referred to as the "Dogecoin killer," is technologically based on the Ethereum (ETH) blockchain as an ERC-20 token. This is known for transaction fees rising to double-digit dollar amounts during peak periods and still resulting in wait times. Shibarium aims to solve this problem for Shiba Inu's ecosystem. One use case Shiba Inu is already promoting is its own metaverse. Projects from lines of business such as Decentralized Finance (DeFi) and NFTs are also expected.
The news of the soon-to-be test run for Shibarium couldn't really give any momentum to SHIB as a native token. However, BONE and LEASH, tokens that are also part of the ecosystem, saw an increase of around ten percent in their price curves. Details on how Shiba Inu, LEASH and BONE will interact in Shibarium are not yet known. With Shibarium, Shiba Inu is making an attempt to move away from its reputation as a meme coin and relative of Dogecoin (DOGE) and develop future opportunities through monetary use cases. Dogecoin, as the mother of all meme coins, is currently going through a rough patch as celebrity support for Tesla CEO Elon Musk wanes and the purpose of DOGE is doubted.
Bottom line: Shiba Inu wants to come of age with Shibarium.
SHIB is ranked among the top 15 global cryptocurrencies with a market capitalization of around $6 billion, giving the Shiba Inu ecosystem fundamentally great liquidity. With projects from Metaverse to DeFi expected after Shibarium, SHIB will have new entry points for stakes. If the plan works out, there is indeed a chance for Shiba Inu to positively stand out among the group of meme coins and sharpen its own image. But first, the plan is to thoroughly test out Shibarium.