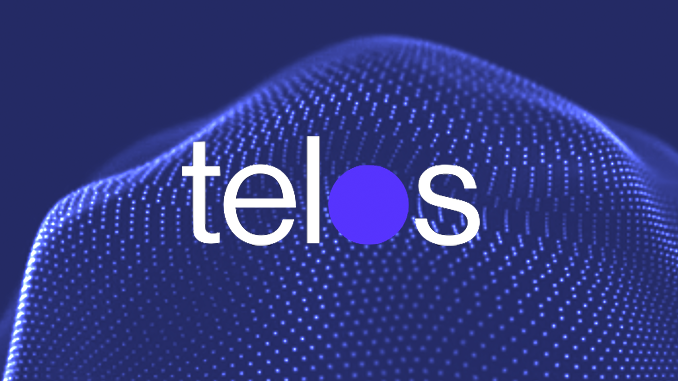 The price curve of Telos (TLOS) has recorded a gain of around 90 percent at the beginning of the month, also marking a new all-time high. Many are already comparing Telos to Solana (SOL) and Ethereum (ETH).
While there are only tentative signs of price recoveries among the most capitalized cryptocurrencies, Telos (TLOS) is an altcoin from the second tier that is making a name for itself. On January 31, 20222, TLOS was still trading at around 0.70 US dollars and then the price curve started to jump upwards. A 90 percent increase in just 72 hours drove Telos to currently 1.10 US dollars and temporarily a new all-time high of almost 1.30 US dollars was reached. With a market capitalization of now just under 300 million US dollars, Telos has stalked close to the 200 most capitalized cryptocurrencies, TLOS is still an insider tip. But experts are already discussing why Telos can be trusted with a sustainable success story.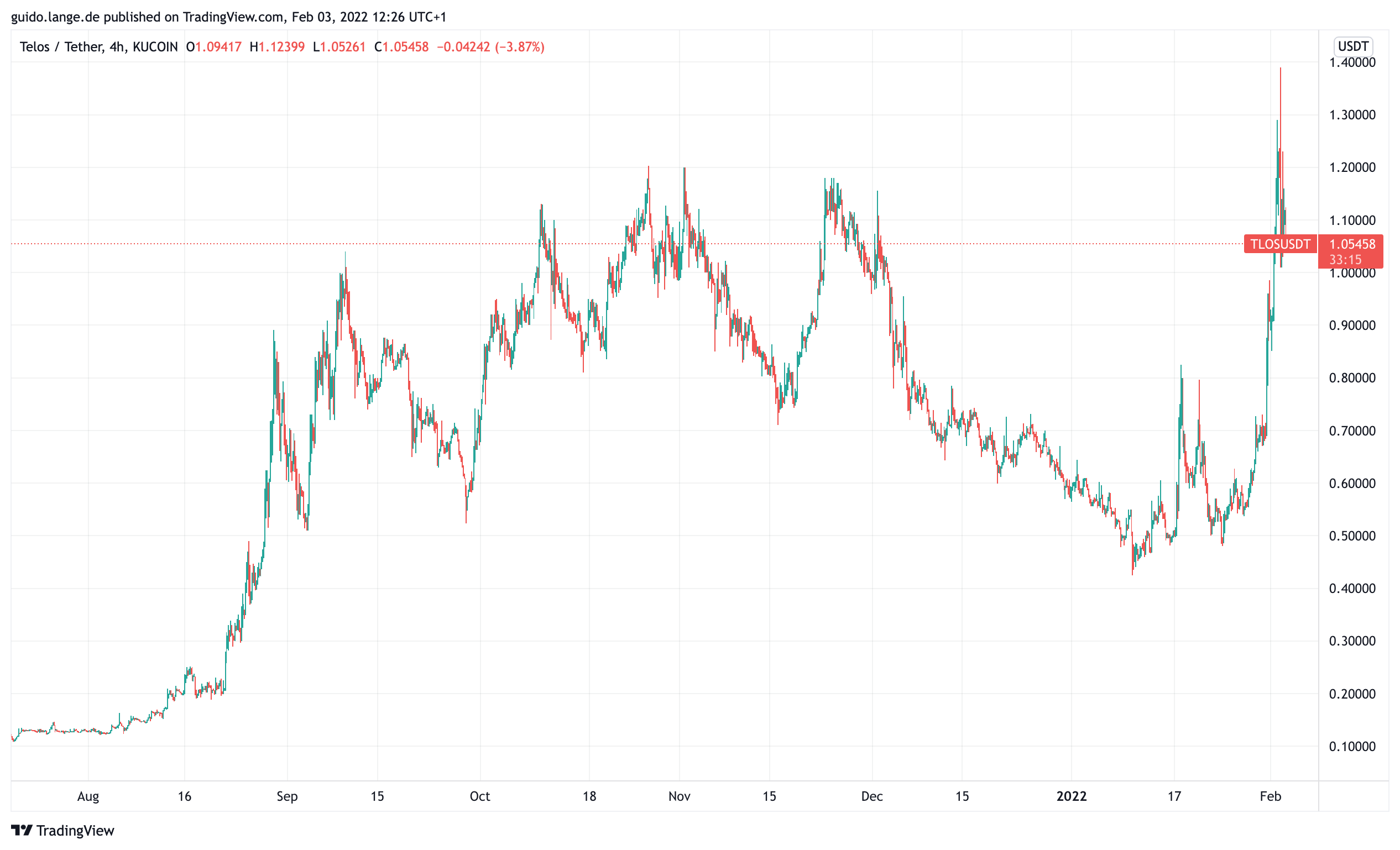 The latest positive impetus for TLOS came with the publication of the Telos Foundation's January Progress Report. This shows that Telos is consistently working through its roadmap. Success stories from January included the election of new board members for the Telos Foundation, using a special DApp for the first time. It not only organizes the voting, but also automatically assigns subscription rights to those elected afterwards. The Telos Decider Voter app thus now seems ripe for use elsewhere, such as with property owners' associations or for parents' associations at schools.
DappRadar enters into partnership with Telos
Bullish from an investor perspective was the news that Telos has partnered with DappRadar. DappRadar is the leading application for staying on top of new DeFi projects in the crypto industry, as well as not missing any news when it comes to the trending topic of NFTs. With DappRadar, projects emerging in the Telos ecosystem should get the attention they desire. For example, a project under Telos that was ready for launch in January is called BikeChain and wants to organize the rental of private bicycles and scooters; the associated native coin BIKE is to go on sale on February 11.
Telos points to more than 100 such DApps that have already settled in the TLOS ecosystem. The technological advantages of Telos are attractive. In our direct comparison with Solana (SOL), Cardano (ADA), Polkadot (DOT) and Fantom (FTM) from January, Telos had already emerged as the technological surprise winner. High scalability with 6,000 transactions per second (TPS), coupled with a short block time of less than one second and the high flexibility, since two widely used programming languages for smart contracts are supported under Telos, spoke in favor of TLOS.
Conclusion: Telos advantages become better known, TLOS price curve increases
What Telos is currently experiencing has been demonstrated by others of the so-called "Ethereum killers" in 2021. Solana (SOL), for example, has already established itself among the top ten cryptocurrencies through rapid success, but is now repeatedly encountering situations where the network is at an overloaded standstill. At Telos, it is technological reserves that enable further growth. In addition, there is a transparent self-organization, which makes it easier for TLOS to quickly find many more use cases. We dare to predict: In 2022, we will hear a lot more about Telos, and the most recent share price levels of TLOS accordingly leave further upside potential.
---