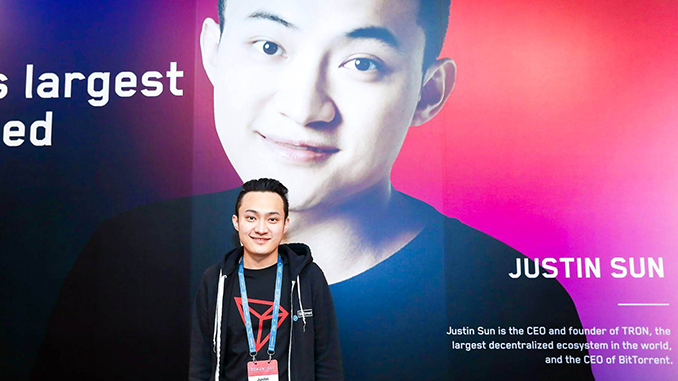 TRON is said to have received around USD 2.4 million from a US aid package in the Corona crisis. This is reported at least in China and the TRON Foundation does not want to comment on the report with reference to the status of a "private company".
TRON (TRX) is already known for surprising headlines due to Justin Sun at the top, and a whole book could probably be filled with the multimillionaire's escapades. Does Sun like the rumor about TRON that is currently making the rounds? Chinese media reports that the TRON Foundation has received financial aid in the USA to the tune of about 2.4 million US dollars. This was made possible by the fact that the US government has launched an aid package to cushion the economic consequences of the corona crisis for companies. What is striking is that neither Justin Sun, who is otherwise so talkative, nor the TRON Foundation want to comment on the report, but they do not deny it either. As a private company, one is obliged to follow laws and does not want to give any information about finances, it was only said by the TRON Foundation.
Does TRON need financial support from the public sector?
The spicy part of the story is that if it is true, it will seriously damage TRON's image as a successful project. In 2018, for example, it took over the BitTorrent file sharing service for 140 million US dollars and then launched a BitTorrent Token (BTT) at the beginning of 2019, which brought in around 7 million US dollars for the IEO. The more than 4.5 million US dollars that Justin Sun spent to have a steak with investment legend Warren Buffett is already legendary. Whoever carelessly handles millions of dollars in good times should now suddenly be dependent on financial aid from taxpayers' money? In fact, TRON has one of its two headquarters in San Francisco and Steemit, a subsidiary based in New York. The crypto empire of Justin Sun would most likely be eligible for Corona grants.
Corona Crisis and the Crypto Industry
In the crypto winter of 2018/19, we saw massive staff cuts in the industry. In the Corona crisis, however, the losses of "Black Thursday" were quickly made up for and currently the overall market is being positively driven by the upcoming Bitcoin Halving. So it would have already a narrow aftertaste, if industry sizes such as TRON would claim state funds. A clear denial at least could calm the situation at TRON. Meanwhile, the TRX is trading fairly stable around $0.15, so investors do not expect TRON to experience financial problems.
---
Best place to buy TRON and BTC: