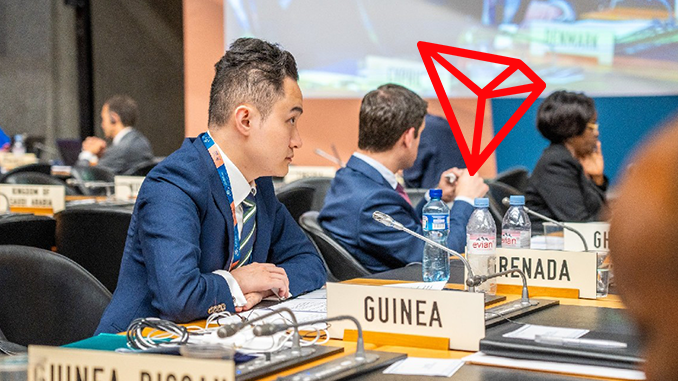 The US Securities and Exchange Commission (SEC) has sued Justin Sun, founder of Tron, for alleged illegal sales of two cryptocurrencies. In addition to TRX, this involves BitTorrent (BTT) and U.S. celebrities who ran hidden advertisements.
In the U.S., the Securities and Exchange Commission (SEC) has struck its next major blow against the crypto industry. Via press release, the SEC announced it was taking crypto entrepreneur Justin Sun and his companies to court for unauthorized sale of "securities." This revolves around Tron (TRX) and BitTorrent (BTT). Sun is also expected to stand trial for illegal wash trading, as well as for paying eight U.S. celebrities to promote Tron and BTT without disclosing that they were receiving fees for doing so. On Twitter, Justin Sun dismissed the lawsuit as "baseless" and sees it as the "latest example" of SEC actions targeting high-profile individuals in the crypto industry.
In the complaint, the SEC states Justin Sun generated at least $31.9 million in revenue for himself and the Tron Foundation from the sale of TRX on secondary markets alone. In the hidden sponsoring of US celebrities for TRX and BitTorrent, between 10,000 and 20,000 US dollars are said to have flowed per word message on Twitter and other social networks, but which were prohibited from being marked as advertising. Six of the accused celebrities, including actress Lindsay Lohan, already relented and paid a combined total of more than $400,000 to settle the allegations out of court, the SEC said.
Justin Sun targeted by SEC – does Tron founder have diplomatic passport?
Sun is notorious in the crypto scene for promotions that don't take the truth too seriously. Whether a freely invented cooperation of Tron with Liverpool FC or a manipulated Tesla raffle – Sun's past knows many with PR stunts. In December 2021, Sun announced he was retiring from day-to-day operations at Tron because he was taking over as Grenada's ambassador to the World Trade Organization (WTO). Even then, there was speculation that Sun had been working toward the title in order to gain diplomatic immunity.
On Twitter, alleged photo evidence that Sun was stripped of diplomatic status and thus Grenada's immunity has been circulating for several days. Media inquiries to Sun, the WTO, and the Grenada Foreign Affairs Office about the truthfulness of this matter have so far gone unanswered. The SEC makes no mention of Sun's diplomatic status in its filing, nor does it title him "Your Excellency," as would be customary for an ambassador.
Bottom line: is Justin Sun facing a lawsuit for Throne and BitTorrent in the US?
Where Justin Sun is currently staying is unclear. The SEC has filed its lawsuit in New York. When Chinese-born Sun ran into trouble with the leadership in Beijing in 2019, he turned his back on his home country. So, for now, it remains to be seen whether the 32-year-old will be willing to cooperate in a US lawsuit. Tron and BitTorrent saw their price curves plummet by as much as 7 percent after the SEC complaint became known, but this was no exception on an already weak day for the overall crypto market. Observers see a pattern in the SEC's increasingly strident approach to the crypto industry, and see the upcoming ruling in the case against Ripple (XRP) as a pointer to whether the SEC's strategy will hold up in court. For shining light Justin Sun, meanwhile, the situation seems dicey.
---