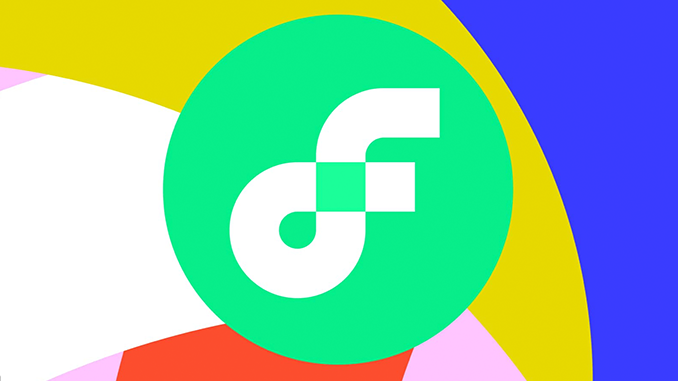 With FLOW, the crypto company Dapper Labs is establishing an ecosystem through its own blockchain including tokens, which is tailored to dealing with NFTs. We explain the details.
At the latest since the spectacular auction of a digital work of art for the record price of 69 million US dollars, NFTs have been a hot topic in the crypto industry. Non-fungible tokens (NFTs) are tokens that are indestructible and unique – making them perfect for use in games or the art market, for example. The US company Dapper Labs is considered a pioneer here; with the game CryptoKitties, they were early to release a popular game with NFTS at the end of 2017. Now a new underpinning for such projects is coming to fruition with FLOW.
That's because Dapper Labs CEO Roham Gharegozlou explains, among other things on Twitter, what has been holding CryptoKitties and NFTs back: When they reside on the Ethereum (ETH) blockchain, as they often do, the high transactions kill the fun. That's why Dapper Labs has set up its own blockchain called FLOW for its second big game, NBA Top Shots, and is opening up this solution to outside developers.
Background on FLOW
FLOW's protocol is based on resource-efficient proof-of-stake, which allows fast transactions at low fees even at large scale. FLOW splits four tasks (collection, verification, execution, and consensus) that are important in NFTs, increasing scalability. NBA Top Shots runs on FLOW, CryptoKitties moves from Ethereum to FLOW, and projects such as a game about the U.S. martial arts league UFC or Dr. Seuss comics are developed for FLOW from the start. VIV 3, a marketplace specializing in digital art, also uses FLOW.
The FLOW token has been circulating since October 2020, but FLOW sold for seed funding is blocked for resale until fall 2021 for the time being. Therefore, only those FLOW that are distributed as a premium to nodes in the blockchain are circulating in free trade. Currently, FLOW is only listed on Huobi and Kraken and comes at prices around 30 US dollars. In comparison, the 2020 sale fetched $0, 38 per FLOW.
Conclusion: Does FLOW have the potential to become the standard for NFTs?
CoinMarketCap, a data service, currently ranks FLOW 5th in the NFTs space behind THETA, Chiliz (CHZ), Enjin Coin (EJN), and Decentraland (MANA). How much capital is stored in NTFs in the Ethereum (ETH) ecosystem is not separately disclosed. Chiliz focuses on fans tokens like Manchester City's, Decentraland is a kind of settler game with NFTs. THETA is slowly tapping into NFTs for itself and is at its core a platform for video streaming. Enjin is most similar to FLOW in that it too is building an ecosystem open to external games.
What the market overview shows: Which crypto project will lead the way in the field of NFTs (and gaming) in the future has not yet been decided. In favor of FLOW is the fact that it is home to NBA Top Shots and CryptoKitties, two popular applications from Dapper Labs, which prove the performance of blockchain FLOW with tens of thousands of transactions every day.
---
Open a Binance Account here and save 10% on fees for a lifetime.