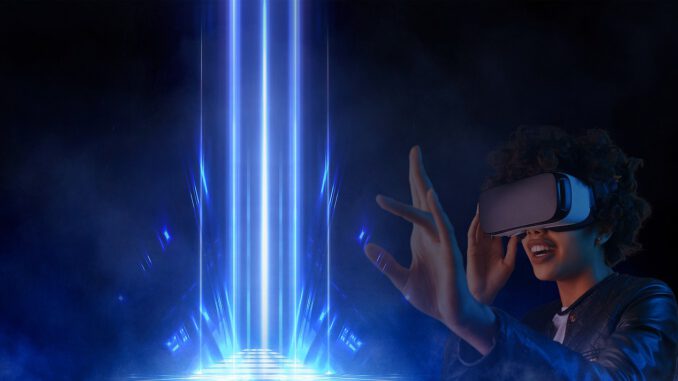 61% of internet users in Germany are already exploring the metaverse or are at least interested in it. While others remain unsure, just 12% completely rule out using the virtual worlds. Yet citizens are by no means uncritical, as a new infographic by Block-Builders.net shows.
Metaverse continues to be the topic on everyone's lips. Analyses of Google search data support this. The Google Trend Score, for example, which indicates relative search volume, currently stands at a high of one hundred. Never before have more Germans sought information on this topic. But what activities do they have in mind in the metaverse? A new survey sheds light on this.
48% would like to go on a virtual journey into space, with gaming in second place. Other points mentioned are educational offers in the metaverse, social exchange, shopping tours in the virtual worlds as well as cultural experiences.
On the other hand, there are also critical voices. For example, a significant proportion of people are apprehensive of digital parallel worlds. In Germany, this figure is currently 15% across all age groups. Among 18 to 29-year-olds, however, the figure is as high as 35.3%.
The design of the metaverse could also play an important role, as surveys of US consumers show. The infographic shows that 87% on the other side of the Atlantic favour a decentralised metaverse. 77% quite specifically reject Facebook's (Meta) involvement in the metaverse. Price developments of different investments also show which way the wind is blowing.
For example, the price of the Metaverse cryptocurrency Decentraland climbed 9.2% in the 30-day review, while Meta shares (formerly Facebook) lost 31.2% in value.