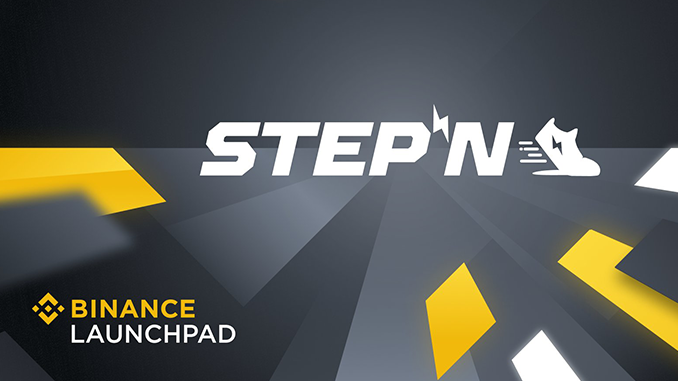 Binance has kicked off what is now the 28th IEO, launching STEPN (GMT). The Binance Launchpad format usually pays off for investors and STEPN sounds original as a project.
Since the beginning of 2019, Binance Launchpad has been organizing market entry for promising pilot projects and has already accompanied shooting stars like The Sandbox (SAND) and Polygon (MATIC). For investors, Binance Launchpad has turned out: Those who participate can expect profits with a high probability. Now, for the 28th time, it's time for an IEO at Binance Launchpad and this time it's all about STEPN (GMT). This project already carries its concept in the name STEPN in English, namely steps stride. STEPN is a fitness app with integrated crypto elements and GMT is the governance token here. But before we explain you the concept of STEPN (GMT) in a bit more detail, here is the important info for IEO at Binance Launchpad:
1. To be considered for the first public sale of STEPN (GMT) by Binance Launchpad, you need Binance Coin (BNB) on your customer account.
2. The qualification period started on the night of today (Wednesday) and will run until next Wednesday (March 9, 2022). Binance takes hourly snapshots of individual BNB balances and then calculates the respective average amount of BNB you can contribute for STEPN (GMT).
3. On the morning of March 9, you must log in to Binance and bindingly register the qualified BNB for the IEO of STEPN (GMT). Then GMT will be sold by Binance at a fixed price of $0.01, settled in BNB. There are 420 million GMT available. Since the IEOs at Binance Launchpad are consistently oversubscribed many times, the rule of thumb is that the more BNB you hold, the more GMT you will be allotted.
4. After the IEO sale, the listing of STEPN (GMT) on Binance starts immediately. At this moment, the price actually always shoots up and if you are looking to take a quick profit, this is the time to act. In the past, 1,000 percent gains and more have not been uncommon on Binance's IEOs.
Background on STEPN (GMT)
STEPN is already live and, according to its own data, already registers 21,000 daily and 66,000 monthly users. These activate the STEPN app when they move outdoors. Points are credited for each step. The special feature: The app stars a virtual sneaker as the NFT, which can be upgraded and embellished. Green Satoshi Token (GST) , which is earned through movement, serves as the in-game currency. STEPN sneakers can also be sold or rented.
GMT (Green Metaverse Token) in turn, as a governance token, has the initial task in STEPN of being used as a ballot for strategic decisions. For example, potential profits of the project could be distributed. Staking for GMT is possible, and swapping for GST is also envisioned. In a private sale, 978 million GMT were sold at $0.005 each. Now that the apps are already available for iOS and Android and the fitness game is gaining popularity, the $0.01 per STEPN (GMT) demanded seems fair.
Conclusion: Fitness crypto game STEPN at Binance Launchpad – running along should be worthwhile
Smartphone games that focus on GPS and movement have achieved great success in the form of Pokemon Go, for example. Gamification of fitness via the Apple Watch, for example, is also very popular. STEPN takes the sneaker seriously in its concoction, creating its own approach. With a crypto wallet directly in the app, it also aims to drive monetization. But even if you're a fitness buff, we've consistently realized gains with IEOs on Binance Launchpad, so we recommend the format. So mark your calendars for next Wednesday, March 9, to get in on the action at STEPN's IEO (GMT).
---
Open a Binance Account here and save 10% on fees for a lifetime.