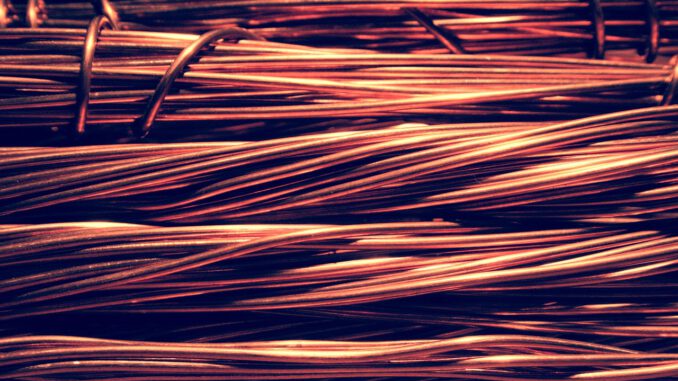 82% of German pension funds believe that a new commodity supercycle is imminent, in other words, that supply will not be able to keep up with demand for some time. Copper could benefit significantly from this, as forecasted by financial analysts at Goldman Sachs. Block-Builders.de sheds light on the developments surrounding this semi-precious metal in a new infographic.
The price of copper is currently quoted at US $9,674. According to Goldman Sachs, the price could reach $11,500 in the next 12 months. The investment bankers expect copper to generate significantly higher returns than gold over the next year.
Yet data from Google's search engine indicate that the vast majority of people remain unaware of copper's potential as an investment. The Google trend score for "buy copper" is now at 24, the value an indication of relative search volume, where 100 stands for the highest possible search volume. It seems that currently it is predominantly financial professionals who have copper in their sights.
Invest in Copper
The price of copper climbed by 44.7% in a 365-day review. By comparison, the DAX rose by just 24.1%. The semi-precious metal is used in various areas, including housing as well as in electronics and cars. Electric vehicles in particular contain large amounts of copper, while copper also plays a significant role in renewable energy.
Meanwhile, the infographic shows that Chile supplies 28% of global demand for copper. Political developments there can also have a significant influence on the copper price – as recently demonstrated by renewed strikes, which led to closed mines and also to temporary price increases.
Picture from Łukasz Klepaczewski on Pixabay