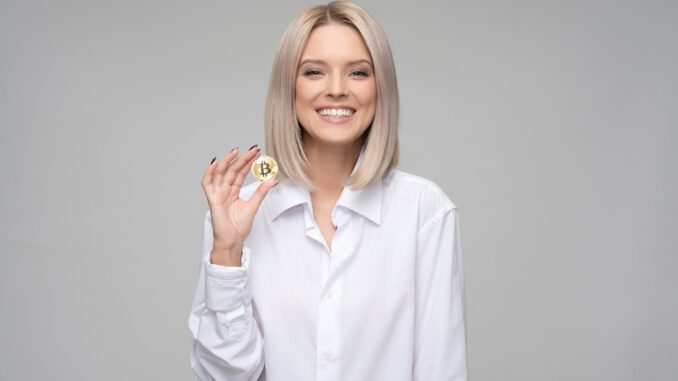 Cryptocurrencies are primarily popular with men. Yet a shift is underway among women – some analysts now even believe that women will be behind the next Bitcoin rally. This is shown in a new infographic from Block-Builders.net.
Women accounted for a mere 14% of crypto investors in Germany in 2021. The picture is similar internationally, according to survey data from multi-asset broker eToro which revealed that women made up 15% of Bitcoin traders last year. However, the survey shows something else worth noting: the share of women was just 10% as recently as 2020.
Among women who are already actively investing, cryptocurrencies are now even more popular than shares and stock options, according to data from N26. Only insurance and banking products are more popular.
Venture capitalist and billionaire Tim Draper believes that if women were to invest even more in cryptocurrencies, they could catapult the price of Bitcoin to US$250,000. In his view, the trend could be further accelerated if more shops begin accepting Bitcoin as a means of payment, since women "control much of the retail spend".
Yet change is in the air when it comes to investments, too. Women have become much more interested in shares, ETFs, cryptocurrencies and the like, especially since the Corona crisis. Various survey data indicate that contrary to popular stereotypes, women are actually investing better and achieving somewhat higher returns than men.