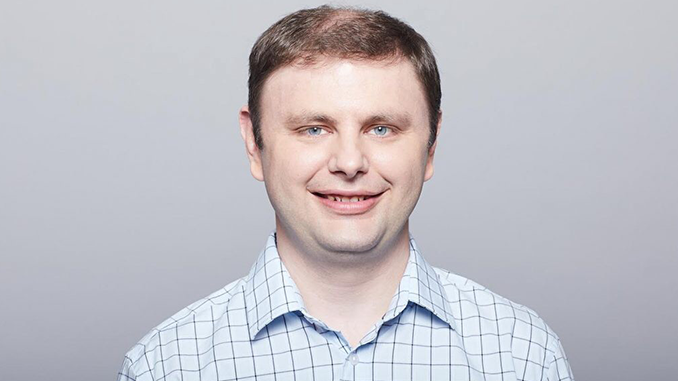 At the beginning of the year, crypto legend Dan Larimer left EOS, which he co-founded. Now Larimer has started work on Clarion, which is to become a social network away from the tech giants.
Under the name Bytemaster, Dan Larimer is a big player in the crypto industry; with EOS, Steem and BitShares, large and successful projects were created under Larimer's responsibility. Accordingly, the bang was loud when Larimer took EOS by complete surprise at the beginning of January. At the time, Larimer stated that he wanted to focus on projects that were safe from censorship. Now he has posted a first thought sketch on Github about what his next project will look like. It will be called Clarion, Larimer says, and will free friends and family from the "tyranny of Twitter, Facebook, YouTube, Amazon, Apple and Google."
With social networks technologically decentralized to eliminate influence, Larimer has apparently found his life's theme. He specifically mentions that Clarion should benefit from the experience gained with Voice under EOS and Steem (now Hive). In addition to user-friendliness, independence from app stores is particularly important to Larimer. Clarion should therefore make its way onto smartphones as a web app and not be dependent on the approval criteria at Apple, Google and Co.
Larimer finances Clarion with its own money
According to Larimer, Clarion will initially implement communication channels, which he divides into four categories: Time-shifted (like email), person-to-person direct (like chat or video), individual-to-many (like Facebook or Twitter) and many-to-many (like an open chat room). Cryptographic methods will be used to make identities unique while securing communications. Larimer emphasizes Clarion will not have a typical blockchain as its base, but will be designed more as its own operating system. On Twitter, Bytemaster clarified that his announcement on Clarion did not mean seeking investor money. He said he is funding Clarion OS entirely on his own to develop technology that benefits citizens. According to the post on Github, Larimer is currently looking for developers to join his team to create prototypes of Clarion.
Bottom line: goodbye EOS and Voice, hello Clarion.
The market powers of Facebook, Google, Twitter and Co. are experiencing more and more public criticism in the area of social networks. Which posts and accounts are deleted or blocked there is based on rules that are not always transparent. In this respect, Larimer is taking up an approach with Clarion that is likely to win certain sympathies. And more recent examples such as TikTok or Clubhouse also show that innovative new social networks are quite capable of quickly reaching a critical mass of users. Voice at EOS, however, did not have such a kick-start. Will Larimer be able to achieve his great dream of an absolutely censorship-proof platform with Clarion? Technologically, he is certainly capable of doing so, but ultimately Clarion will probably have to deliver more features in practice in order to attract larger numbers of users and thus actually bring a representative part of society into the discussion with one another.
---
Best place to buy Bitcoin: