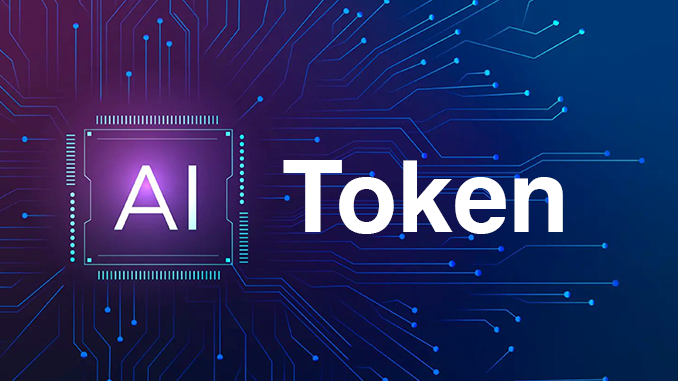 Artificial intelligence (AI) is currently on everyone's lips thanks to practical applications such as ChatGPT. Cryptocurrencies that advertise AI in their projects are benefiting from this and are clearly up across the board.
Whether producing digital art, writing texts, or even programming tasks – practical projects from the field of artificial intelligence (AI) are now taking on such challenges with amazing results, leaving even nerds amazed. What many don't know: There are also dozens of tokens in the crypto industry that advertise AI in one form or another and integrate corresponding modules. Analysts at CryptoRank published an overview of leading AI projects on Twitter this week, and it illustrates that early investors in this space are almost always well in the black.
CryptoRank's list is sorted according to the current value of AI tokens in terms of "return of investment" (ROI). For this purpose, the original issue price of the examined altcoins is compared with current market prices. According to the figures, those who snatched up established projects such as fetch.ai (FET) at their launch in March 2019 are now up around 4,500 percent. SingularityNet (AGIX), the most capitalized AI Coin, is even recorded nearly 5,000 percent plus. CryptoRank ranks nearly 100 altcoins in the artificial intelligence space in another ranking, but only a handful of them reach market caps of more than $100 million.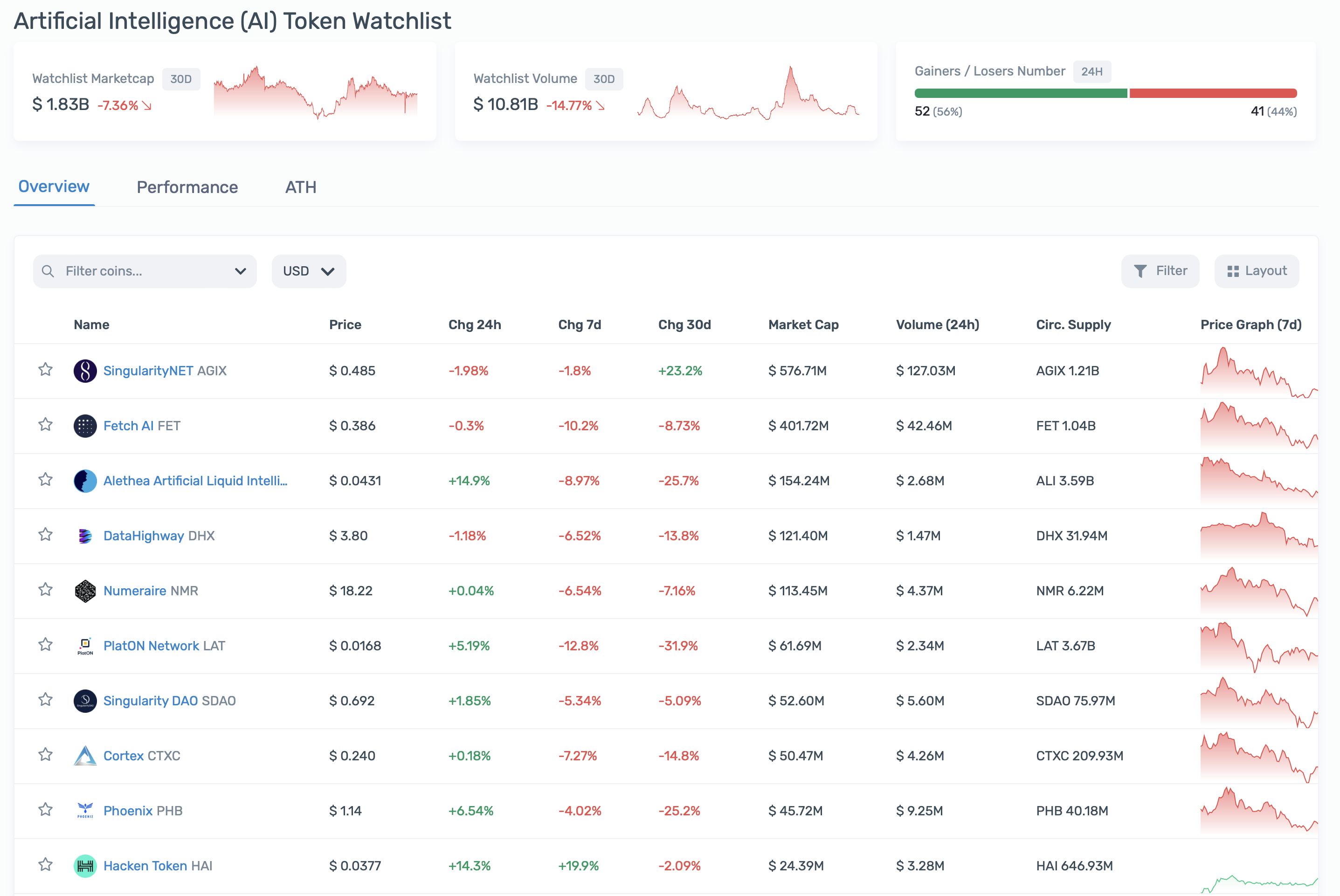 SingularityNet has recently attracted attention because Tesla CEO Elon Musk hinted at interest via Twitter. SingularityNET offers AI as a service to clients in areas such as day trading, healthcare and financial control. Cardano (ADA) recently announced a collaboration with SingularityNet, also contributing to the upward trend.
Fetch.ai (FET) has also tapped use cases in the finance space with AI and is now putting out feelers toward learning programs and large-scale industry. Together with Bosch, a wide-ranging collaboration was announced in February 2023, in which the major German company aims to bring Web3 technology to the real world with the help of fetch.ai. However, nothing was heard of an earlier collaboration between fetch.ai and IOTA from the summer of 2021 after the announcement.
Conclusion: AI in the crypto industry is on the rise
CryptoRank's numbers are encouraging, the AI trend is not bypassing the crypto industry and investors with smart timing have already been able to realize impressive gains not only with fetch.ai and SingularityNet. However, only AGIX is in the top 100 most capitalized cryptocurrencies, with fetch.ai coming in at around 120, so there is still plenty of room here for further price gains in the current leading AI altcoins, and probably also for brand new tokens that have yet to appear. This makes it all the more important for investors to carefully research the buzzword artificial intelligence in combination with a cryptocurrency to see if it's just hype being ridden or if there can be sustainable use cases.
You can buy all the AI tokens mentioned at Binance.