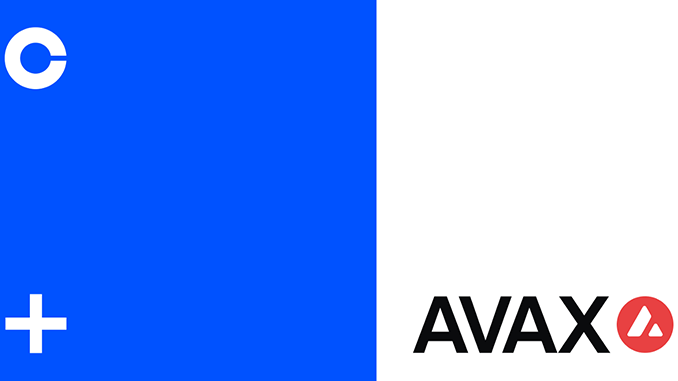 Crypto exchange Coinbase is now allowing trading of Avalanche. The DeFi token AVAX has increased in price by more than 400 percent since the summer.
New listings of cryptocurrencies on Coinbase (Pro) are usually closely watched, because Coinbase, with its nearly 70 million customers worldwide, always guarantees a wide audience for the selected altcoins. The latest addition to Coinbase is now Avalanche (AVAX). Via blog post, Coinbase announced that trading Avalanche is now possible on its own platforms, including for customers from the EU.
Background on AVAX
Avalanche describes itself as "the fastest platform for smart contracts" in the blockchain industry. As recently as July, AVAX was trading at around $10. In mid-August, the price curve of AVAX picked up speed and reached the current all-time high of almost 80 US dollars on September 23. In parallel, Avalanche pushed towards the top ten major cryptocurrencies with a current market cap of around $14.5 billion and has projects such as Uniswap (UNI) and Terra (LUNA) in sight.
In general, AVAX is often classified in the group of possible "Ethereum killers". What is meant by this is that Ethereum (ETH) suffers from an overloaded network and high transaction fees in the application field of smart contracts. Thus, alternatives such as Solana (SOL) are gaining more and more followers, preferably in the DeFi division. With Avalanche, the Ethereum programming language Solidity can be used, making the switch for developers very easy.
Avalanche advertises more than 4,500 transactions per second (TPS) on its network, where Ethereum is limited to 14 TPS. This results in much faster confirmation times for transactions AVAX and at fees of a fraction of a cent. CoinMarketCap already counts a good 60 external cryptocurrencies and projects that have docked onto Avalanche's ecosystem.
Conclusion: Avalanche at Coinbase – has upward trend on?
There is fierce competition among the so-called "Ethereum killers", with Avalanche itself citing Polkadot (DOT) as an important competitor, for example. However, the technological advantage of these projects with next-generation blockchains over ETH may end abruptly if Ethereum 2.0 goes live on the mainnet by 2022 at the latest, as hoped. Avalanche believes it is well positioned in this environment, and AVAX's price performance will continue to be closely tied to whether revenues in the ecosystem increase. At the very least, Avalanche's listing on Coinbase serves as an indicator that the growth in importance and influx of capital into AVAX is in full swing.
---