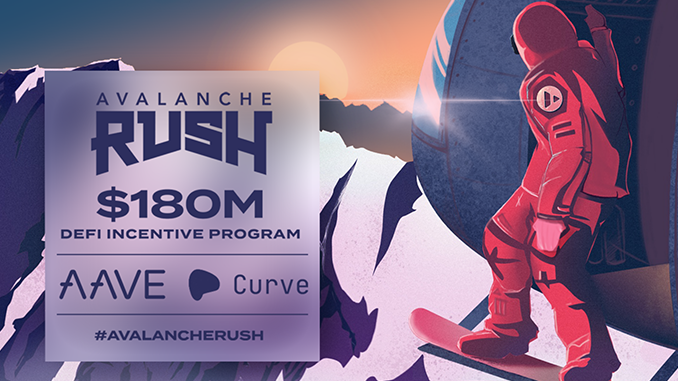 At Avalanche (AVAX), a $180 million initiative program called "Rush" is leading to collaborations with AAVE, Curve and other big names in the DeFi space.
In July 2021, Avalanche (AVAX) was trading at around $10 and three months later is currently trading at well over $60. In the meantime, Avalanche is also listed on Coinbase and in general AVAX seems to be on a good course. An important reason for the trend in recent weeks was the initiative program "Rush" of the Avalanche Foundation, which was already announced in August via blog post and which provided 180 million US dollars in AVAX for propagation in the DeFi division.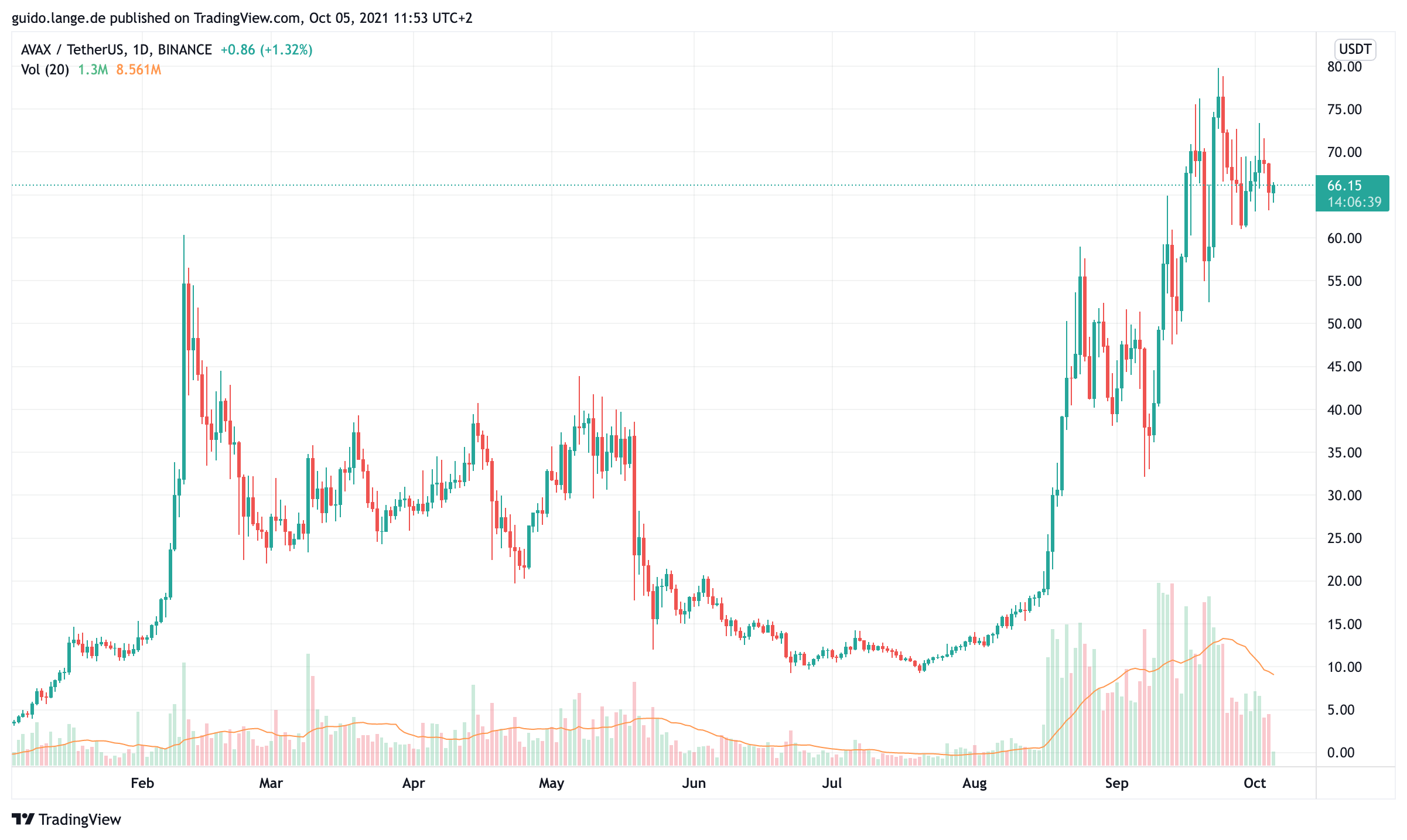 The Avalanche Rush overview page lists an impressive number of DeFi protocols that are now or will soon become compatible with AXAX. AAVE for credit transactions, Curve for stablecoins and SushiSwap (SUSHI) as DEX are just three of the names that Rush brings closer to Avalanche. In total, the Avalanche Foundation generously gives AVAX to about a dozen DeFi projects and their users.
So with Rush, Avalanche is rapidly expanding its ecosystem and can raise its profile. In practice, this also gives AVAX a chance to prove the power of its network. With at least 4,500 transactions per second (TPS) and confirmation times of less than a second, Avalanche sees its blockchain as superior to the competition and also emphasizes transaction fees of less than $0.01. Data proves: Capital deposited with AVAX DeFi has quintupled since August to a good $4 billion.
Does Avalanche's rally continue?
"Rush" is being rolled out gradually and could thus provide AVAX with further impetus in the coming weeks. Already now it can be said that a bonus program is really taking effect here and Avalanche has opened many doors towards DeFi. If one takes deposited DeFi capital as a benchmark to assess the potential of AVAX, the following applies: There is still a gap to competitors such as Solana (SOL) or Binance Coin (BNB), these two altcoins can each point to significantly more than 10 billion US dollars for DeFi. However, Avalanche is gearing up to sustainably reap the effects of "Rush".
Conclusion: AVAX holds its own in tough DeFi competition
In the summer, Solana seemed to be the big winner in DeFi with ever new all-time highs – but then a 16-hour blackout in SOL's network damaged its image and ended the rally (for now). At Cardano (ADA), the Alonzo update failed to deliver what was promised for DeFi. In this environment, Avalanche seizes the moment and decisively introduces AVAX to the DeFi competition through "Rush". This doesn't make AVAX a self-runner yet – but justifies hopes to hear a lot more from DeFi under Avalanche.
---
Open a Binance Account here and save 10% on fees for a lifetime.