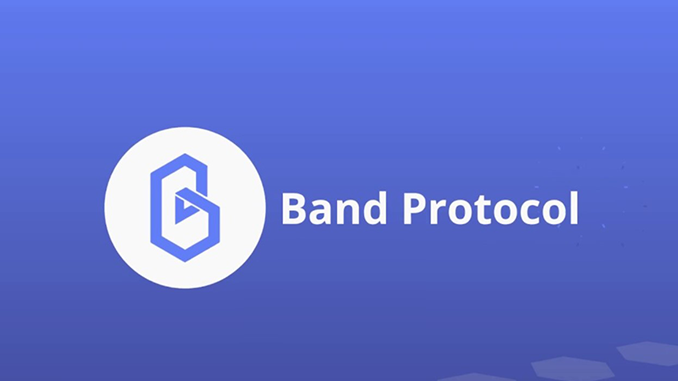 Band Protocol (BAND) has joined the OpenAPI initiative and is moving into phase two technologically. It aims to challenge Chainlink (LINK) through collaborations with Google, Microsoft and Bloomberg,
In the DeFi division, real-time data from the crypto industry, but also from the traditional financial world, plays a crucial role. Prices of cryptocurrencies, stocks, commodities and more need to be determined and incorporated into smart contracts. The market leader in this task is Chainlink (LINK); its competitor Band Protocol (BAND) is far less well known. But Band Protocol believes it is well equipped to energize the competition.
For one thing, Band Protocol points to being the only blockchain company represented on OpenAPI. OpenAPI is an initiative that works to securely establish and make usable interfaces to software, web services, operating systems and the like. Industry giants such as Google, Microsoft and SAP are active in OpenAPI, as are the British government and the financial news service Bloomberg. Word from Band Protocol is now that its membership in OpenAPI is starting to bear fruit. Data from and for the blockchain world is an important topic at OpenAPI and Band Protocol is the natural contact there, they say. Cooperations with Google, Microsoft and Bloomberg have been agreed, but are still at an early stage.
Band Protocol's founder, Soravis Srinawakoon, is hoping for more traction with an update in the protocol. Band Protocol now allows data sources in version 2 ("BandChain") to be directly integrated in the network as nodes themselves. This is expected to save fees and save time. This would give companies that collect data the opportunity to monetize it themselves via Band Protocol. According to Srinawakoon, the biggest hurdle is convincing companies like Bloomberg to join this infrastructure. But with OpenAPI and version 2 of Band Protocol, he says conditions are in place to make it very easy for non-blockchain companies to join Band Protocol.
Srinawakoon continues to see connecting different blockchains and thus ecosystems as a major challenge for the future. Band Protocol has always had this in mind since its early days, he said. The success of Polkadot (DOT), Solana (SOL), the Binance Smart Chain (BSC) and others proves that Band Protocol correctly predicted the developments.
Conclusion: Band Protocol – an interesting investment opportunity?
BAND currently ranks around 140th among the most important cryptocurrencies with a market capitalization of just over $200 million. When Band Protocol was launched with an IEO on Binance, the issue price was $0.47, currently BAND is trading at just under $6. BAND's all-time high dates back to April 2021 and was a good 23 US dollars. In this respect, there are actually good chances for a positive price development of Band Protocol, if practical use cases arise from planned cooperations with industry giants.
---
Open a Binance Account here and save 10% on fees for a lifetime.