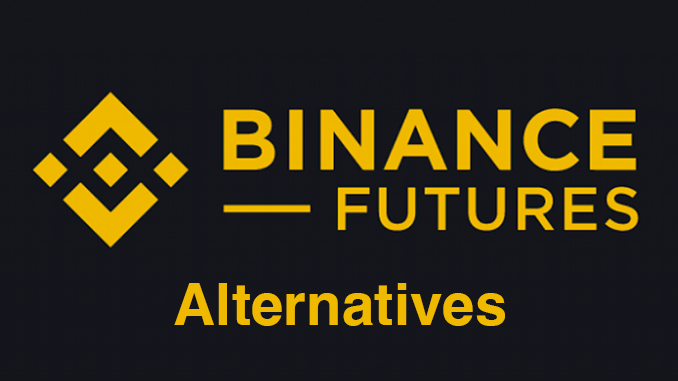 A week ago, Binance announced the end of futures trading in Germany. We show you the alternatives to implement strategies with crypto derivatives in this country.
The end of futures and derivatives trading at Binance for customers residing in Germany came as a surprise last week. And it might have hit many of you as well, because Binance has become the number one platform worldwide for futures based on Bitcoin and Co. with low fees and high trading volumes. But all lamentation is of no help, because a quick resumption of this line of business at Binance Germany is not to be expected. A look at the figures of larger crypto trading venues for futures and derivatives reveals three alternatives:
Bybit: This crypto exchange has attracted attention in Germany through a cooperation with the traditional club Borussia Dortmund and also offers trading in futures and derivatives in this country. The portfolio at Bybit is relatively narrow, but various products are covered for the lead currencies Bitcoin (BTC) and Ethereum (ETH). The fee policy at Bybit is fair and deposits in euros are possible. Biggest minus point: Furthermore, there is no German-speaking support at Bybit.
FTX: This platform is growing rapidly and has a proven crypto expert at the helm in CEO Sam Bankman-Fried. Like Bybit, FTX also allows deposits in euros. Other pluses: FTX has already translated parts of its web presence into German and offers a broad and clever range of instruments for your investment strategy with over 100 futures and derivatives.
BitMEX is the oldest platform for Bitcoin futures with its launch from 2014. Since the German Alexander Höptner (formerly Stuttgart Stock Exchange) took over the leadership, BitMEX seems to be back in calm waters. With Bitcoin futures based on the Euro, BitMEX has a unique selling point. In addition, BitMEX covers futures and derivatives on a good handful of major cryptocurrencies. Two negative points reduce the positive overall impression: You cannot deposit euros at BitMEX yet and there is no German-speaking support at BitMEX (yet).
Conclusion: Trade futures with FTX, Bybit or BitMEX
Our three recommendations for reputable trading venues for crypto futures are based on our own experience. We rate other often mentioned names as less trustworthy for the very same reasons. Thus, after the withdrawal of Binance, this choice results for you: Bybit with euro deposits and lean Portofolio as a good overall package for traders who are English-speaking. BitMEX as the established class elder with good conditions for all who calculate in Bitcoin. FTX as the most innovative platform for futures and derivatives, which also allows euro deposits and builds up German-speaking support.