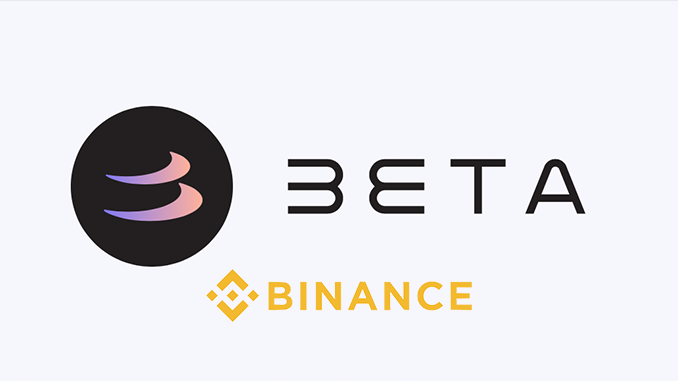 Binance begins preparations for the IEO of Beta Finance (BETA) today. The DeFi project could offer early investors good profit opportunities.
With Beta Finance (BETA), Binance Launchpad is launching an exciting DeFi token. For Binance Launchpad, this is the 21st IEO (Initial Exchange Offering), which is an initial public sale of new cryptocurrencies by a crypto exchange. The previous IEOs at Binance Launchpad were all crowdfunded, helping investors who got in on the action to win big. At Beta Finance (BETA), the enrollment period for Binance customers starts this Thursday.
According to the announcement, Binance is once again relying on the proven "subscription" format for Beta Finance's IEO. To participate, you need to hold Binance Coin (BNB) in your customer account and register it for Beta Finance at Binance Launchpad. Binance will then determine how many BNB you have deposited on average for IEO through hourly "snapshots" during the period ending October 8, 2021. Based on this, on November 8 you will be allocated a share of the 50 million BETA accordingly, which will be sold at Binance Launchpad at a fixed price of $0.06 each in BNB.
In total, 1 billion BETA were generated at Beta Finance. In a seed sale, the Beta Finance team brought 100 million BETA to the market at a price of 0.015 and later, through a strategic sale, 50 million BETA for 0.025 US dollars each. The IEO is now expected to raise US$3 million for Beta Finance and BETA will then be freely traded for the first time.
In its online presence, Beta Finance describes its goal as focusing on credit transactions with cryptocurrencies and short selling. Simple user guidance and carefully tested smart contracts are to distinguish Beta Finance in the future. BETA will perform three functions in this system. By staking BETA, fees collected are redistributed back at Beta Finance and distributed as bonuses in liquidity mining. In addition, BETA is governance token at Beta Finance, i.e. the voting card in strategic decisions about the future direction of Beta Finance.
Don't miss: IEO of BETA at Binance Launchpad.
The IEO of Tokocrypto (TKO) at Binance Launchpad in March/April was easy to take more than 2,000 percent profit after the initial listing, and SafePal (SFP) in February was a similar story. Binance has made its IEOs a consistent success by expertly selecting the projects presented there. We have more information for you on the history of Binance Launchpad and the differences with Launchpool here. Beta Finance and BETA come to Binance Launchpad at a time when DeFi is a driving theme in the crypto industry. Accordingly, there should be a lot of interest in Beta Finance along with corresponding chances to win.
---
Open a Binance Account here and save 10% on fees for a lifetime.