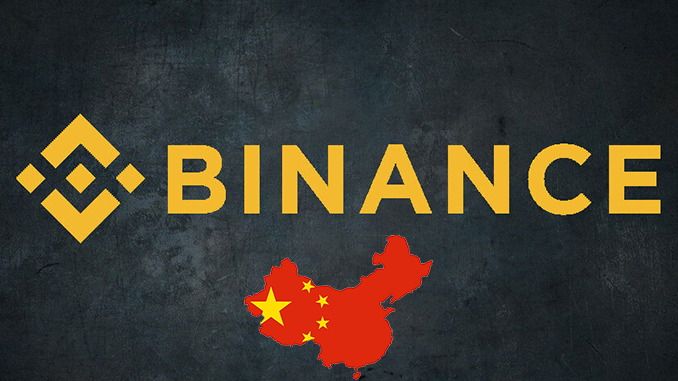 Binance, a crypto exchange that is accustomed to success, has identified competitors from China who are using unfair methods to hinder business. Binance-CEO CZ writes internally that they will fight against this.
Since political China declared crypto currencies and block chain solutions a top priority in autumn 2019, the industry sees a growth market with enormous potential in this giant empire. As the world's largest crypto exchange, Binance naturally also wants to profit from this and, with CEO and founder Changpeng Zhao, sees itself as being ideally positioned to do so. After all, CZ itself was born in China. But CZ seems to be thin-skinned at the moment, because in an internal memo to the employees, Zhao describes attacks by the Chinese competition and how Binance is reacting to them. The letter provides interesting insights into Binance's business world in connection with China.
China and Binance – relationship tense?
CZ names four types of attacks that Binance is currently experiencing in China. According to this, competitors are trying to temporarily shut down the platform through DDoS attacks. But Binance has this under control. The competitors are also organising demonstrations against Binance and launching fake news. According to CZ, the attacks go even further by calling on citizens to report Binance to the police. But Changpeng Zhao reassures his staff and writes that Binance has good relations with authorities and the government to deal with such matters. He is certain that the competition will only harm itself in the end with its actions and will emerge weakened from the dispute.
CZ is said to have written the memo in English and Chinese, a deliberate leaking to the media is quite conceivable. For Zhao remains polite in tone, does not mention the names of competitors and explicitly says that Binance will never actively attack others. This sounds like a silent concession to the Chinese reason of state, where open conflict must be avoided. On the other hand, Binance had already started talking about China in November 2019, when an office there was allegedly closed by order of the authorities. CZ and Binance denied such reports.
Is China becoming a problem for Binance?
At least officially Binance has no offices in China, and there are no indications of such plans in the current job advertisements. With Huobi, OKEx and other major platforms, some competitors operate directly from China, and in sectors such as ASICs and Bitcoin Mining, China is the world market leader. Whether Binance can be successful in China without having a direct presence is difficult to assess. The memo from CZ makes it clear that the company does not want to be intimidated and certainly not give up China as an important market. But the example also shows that if you want to gain a foothold in China from the crypto industry, you have to be prepared for tough competition and a foreign business environment with its own rules.
---
Open a Binance Account here and save 10% on trading fees. You can find a Binance tutorial here.