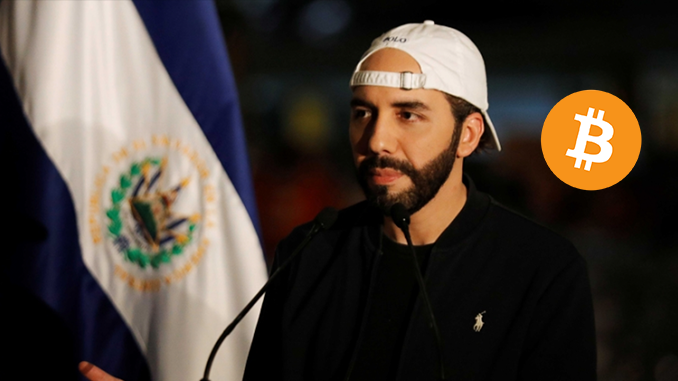 El Salvador has become the first country in the world to make Bitcoin legal tender. The International Monetary Fund is calling for the decision to be reversed. How important is BTC for El Salvador anyway?
Little El Salvador, with a population of just 6.5 million, has become a big deal for the crypto scene since June 2021. That's because, in a whirlwind move, the country's parliament, acting on a proposal from President Nayib Bukele, decided six months ago to allow Bitcoin (BTC) to become legal tender and largely equal the U.S. dollar in the country. For this step, El Salvador was praised by almost everyone who supports Bitcoin. But criticism came from conservative quarters, culminating this week with a warning from the International Monetary Fund (IMF).
As reported by the likes of BBC, the IMF is unequivocally calling on El Salvador to stop supporting Bitcoin as legal tender. The current financial policy of El Salvador stands in the way of a credit line from the IMF. Bitcoin carries too many risks. What is clear is that the IMF, as an indirect currency guardian, does not want to grant BTC official currency status elsewhere either.
Bitcoin accounts for less than two percent of El Salvador's monetary reserves
Meanwhile, Reddit has compiled facts about BTC and what it means for El Salvador. According to the report, the country currently holds just under 2,000 Bitcoin with a current value of around 70 million US dollars. This does not even correspond to two percent of the state's reserves; even gold plays a more important role there with reserves worth $76 million. Even conservative investment funds, such as Fidelity, are now adding bitcoin to their portfolios at a rate of two percent so as not to miss out on growth markets. The tenor of the discussion on Reddit is that critics of El Salvador are polemicizing and that the statement that President Nayib Bukele is endangering his country's financial stability through Bitcoin is simply false.
Bukele, meanwhile, used Twitter to boldly clarify his position on the IMF's claims. He posts a GIF of BTC becoming a pawn of the IMF, but bounces. So the strongman of El Salvador seems far from willing to concede to the IMF. The fact is, President Bukele also likes the international attention he is getting since he has been making his mark in office as a BTC pioneer. Bukele's predictions on how Bitcoin will perform in 2022, for example, have echoed far beyond El Salvador.
Conclusion: Bitcoin dependence on El Salvador exaggerated, conflict with IMF foreseeable
Bukele does not dispute the high volatility of Bitcoin criticized by the IMF – on the contrary, the president himself publicly boasts of being personally involved in analyzing when the price curve of BTC shows a dip and El Salvador then increases its holdings. He sees this strategy as an opportunity to reduce dependence on the U.S. dollar and to allow citizens to make profits from the state side. The IMF, in turn, is likely to do much to ensure that El Salvador does not become a precedent. Countries such as Panama, Paraguay and Venezuela, and even Turkey, are considering following El Salvador's example. Thus, a situation could quickly arise in which El Salvador is no longer alone in arguing with the IMF. For now, however, a crucial piece of background information on the conflict with the IMF is that El Salvador is nowhere near as dependent on Bitcoin for its monetary policy and reserve accumulation as critics claim.
---
Wer noch keine Bitcoins hat kann diese hier kaufen: