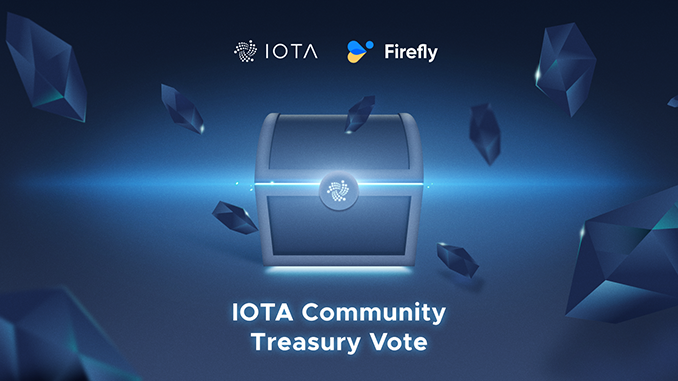 A vote is soon to be held at IOTA on how to deal with unclaimed tokens worth tens of millions of US dollars. However, two IOTA co-founders have claimed large parts of these tokens for themselves in the past.
IOTA is about to make a groundbreaking decision: In a blog post, it is announced that a vote will soon be held on what should happen with more than 50 Ti of so-called "unclaimed tokens". At current prices, their value is well over 40 million US dollars. Two options are proposed: Either the "unclaimed token" could be finally destroyed by majority vote or they could become the share capital for an independent IOTA organization. The "unclaimed tokens" date back to the early years of IOTA. Two IOTA co-founders, namely David Sønstebø and Sergey Ivancheglo (CFB), publicly claimed "unclaimed token" for themselves again in 2021 and wanted to use legal means to do so if necessary. However, the IOTA Foundation does not mention the spicy history of the "unclaimed token" with a single word.
The conversion to IOTA 1.5 aka Chrysalis had then surprisingly brought at the end of April 2021 that the "unclaimed token" are under control of the IOTA Foundation. Sønstebø immediately announced a "long and dirty legal war" at that time, but has not launched it yet according to available information. CFB, on the other hand, in connection with a copyright lawsuit against the IOTA Foundation in August 2021, again indicated that he did not want to give up the 25 Ti "unclaimed tokens" that he considers to be his. Both co-founders left the IOTA Foundation in the dispute and have not yet commented on the latest plans regarding the "unclaimed token".
Burn or build – what happens to "unclaimed token" at IOTA?
As mentioned, the IOTA Foundation does not consider the eventual claims of Sønstebø and CFB in its scenario. It assumes that there has been long enough time to resolve such claims and wants to move forward. Everyone holding IOTA should be able to participate in the referendum on "burn" or "build." An additional voting module for the Hornet node software is already in the test phase. Voting is to take place individually via the official IOTA Firefly Wallet, which is being prepared for this purpose. An exact date for the referendum on the "unclaimed token" has not yet been set, but is said to be within reach. Such a vote would be the first of its kind on IOTA and would also prove that the network can be used for such purposes.
Investors who disregard possible disruptive maneuvers by CFB and Sønstebø will recognize a core argument for each of the "burn" or "build" options. "Burn", i.e. destruction, would reduce the total number of all existing IOTA and thus presumably strengthen the value of the remaining IOTA. "Build," on the other hand, would give the IOTA community a well-funded organization in which investors themselves decide whether to allocate capital to promising projects, for example, or authorize bonuses for themselves. Current discussions in the IOTA community do not yet clearly indicate in which direction one is leaning.
Conclusion: Endless topic "unclaimed token" at IOTA should be concluded
The idea to put an end to the piquant topic of "unclaimed token" once and for all with a vote probably came from IOTA CEO Dominik Schiener. He has minimized or broken off contact with CFB and Sønstebø. Whether Schiener himself is more inclined to "build" or "burn" seems unclear. As soon as the referendum is concretely closer, we will inform you with all necessary information about participation and the specific method.
---
Best place to buy Bitcoin and IOTA: