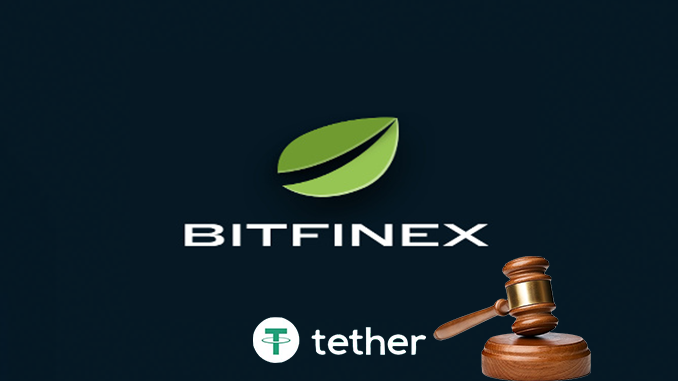 News in the economic crime thriller about the 880 million US dollars lost by Bitfinex and Tether. With new lawsuits Bitfinex wants to get US banks to provide information about money flows. It is believed that the financial service provider Crypto Kapital has embezzled the funds.
When the price of Bitcoin fell in April 2019, this was quickly explained by a spicy incident involving the crypto exchange Bitfinex and Stablecoin Tether (USDT). Bitfinex no longer had access to around 880 million US dollars in customer deposits and its sister company Tether, which is closely linked to the crypto exchange, used reserves to help out with an emergency loan. This covert maneuver called for action by the US Attorney General's Office and caused nervousness in the crypto market when it became public knowledge. As new lawsuits now prove, the largely confused affair is far from over.
How Bitfinex is trying to recover millions of US dollars in client funds
Bitfinex and Tether accused the financial service provider Crypto Kapital from the outset of embezzling the funds. A first lawsuit was therefore already filed in the fall of 2019. In order to increase the pressure on Crypto Kapital, further legal steps have now been initiated in several US states. In this way, iFinex Inc. as the owner of Bitfinex wants various US banks to provide details of accounts that Bitfinex claims are connected with crypto capital. The statements of claim were briefly published on the Internet, but have already been deleted, for example here and here. According to insiders who have seen the lawsuits, iFinex Inc. believes it can prove that Crypto Capital is trying to hide how the deposits were secretly withdrawn. In Arizona, a request for access to the bank records was granted, according to a court decision.
What is the next step with Bitfinex?
Bitfinex and Tether have been trying for about a year now to get off the defensive and regain customer confidence. However, the New York trial against them is still pending and they are prohibited from doing business with each other. Meanwhile, leaders of Crypto Kapital have been arrested, but the $880 million in question remains missing. Bitfinex had solved liquidity problems by issuing its own crypto currency LEO. Tether, in turn, continues to launch USDT on a large scale, as Whale Alert proves. How these tether are secured, however, remains unclear.
Conclusion: Uncertainties about Tether and Bitfinex are weighing on confidence in the crypto industry
You don't have to be a lawyer or an expert to see The whole affair, which is compounded by the suspicion of price manipulation at Bitcoin, is damaging to the crypto industry. Large market participants are involved here, who at least act in an opaque manner and are suspected of fraud. Even if the "black Peter" should lie with Crypto capital, the question arises why Bitfinex entrusted such a windy service provider with millions of dollars. It is to be hoped that the US judiciary will clear up the confusion transparently in the not too distant future. However, we would also like to note that, according to all available information, Bitfinex customers have not suffered any financial loss so far and tether continues to be stable.
---
Best place to buy Bitcoin: