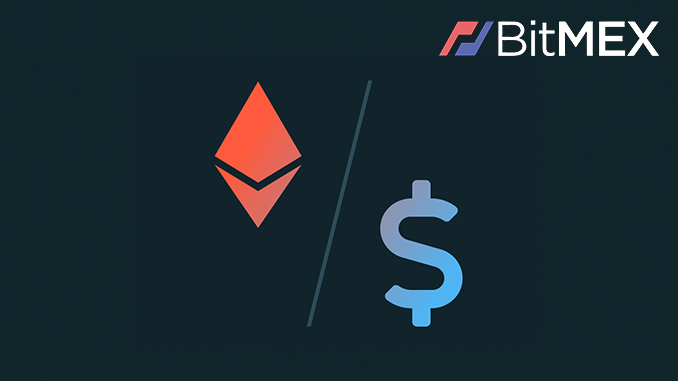 The BitMEX trading platform has developed Ethereum Futures, whose settlement is handled entirely by Bitcoin (BTC). According to the company, this offers a financial instrument that is unique in the cryptomarket.
Futures and options based on Bitcoin (BTC) and other leading crypto currencies have become the preferred financial instruments of traders for quite some time. BitMEX, as a platform specialized in such offerings, is now putting together a new package of Ethereum Futures, which differs from other offerings in one important detail. Instead of being settled in US dollars or a stablecoin as is usually the case, ETH Futures from BitMEX come with Bitcoin (BTC) as the currency for deposits and withdrawals. The start of trading is planned for May 5th 2020 and BitMEX is confident that it will be the only company on the market with its ETHUSDM20 named futures.
Details about BitMEX Ethereum Futures and the link to Bitcoin
Ordinary ETH futures modeled on Bitcoin Futures are already part of the BitMEX portfolio. The following rules apply to the new product ETHUSDM20, which BitMEX summarizes in a blog post:
Start of trading is on May 5th, ETHUSDM20 is due on June 26th, 2020
Bitcoin (BTC) serves as a multiplier, whereby 100 Satoshis (0.000001 BTC) are calculated to 1 US dollar
This results in the calculation for the ETHUSDM20: ETH price in US dollars multiplied by 100 Satoshi per US dollar
The maximum lever is 50
Maker fee -0.025 percent, taker fee 0.075 percent
In plain language: When trading ETHUSDM20 you don't have to hold Ethereum or US dollars, but you do the deal via BTC. Anyone who believes that the price of ETH will rise in the specified period buys the futures and anyone who expects the price to fall rejects them. Profits and losses are realized in Bitcoin. On the BitMEX Testnet you can already try out here whether this innovative financial product appeals to you.
Conclusion: Is BitMEX becoming a gambling den?
BitMEX has recently had to accept losing ground in the competition between crypto exchanges. But BitMEX still scores with offers that are not available anywhere else, such as Ripple (XRP) Futures with a maximum leverage of 50. ETHUSDM20 is another attempt to retain customers through unique offers. Whether this idea will ignite and build up liquidity remains to be seen in May.
---
Open a BitMEX Account today and save 10% on fees. Just use this link.