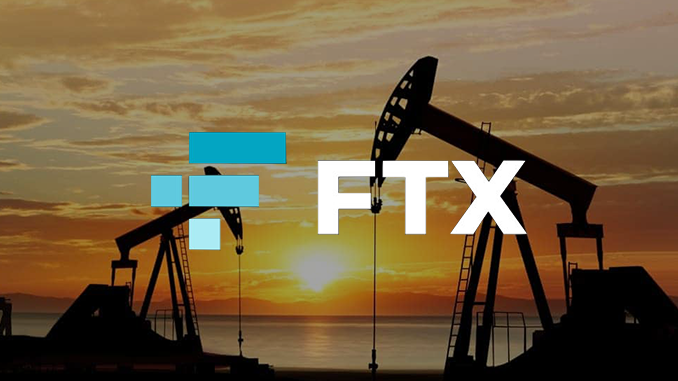 The news that the price of American crude oil has temporarily fallen into negative territory has caused great surprise. FTX, as a trading platform specialized in derivatives, reacts quickly and now offers futures that could benefit from such trends.
There are situations in the economy that are difficult to grasp: One of these is certainly the moment at the beginning of the week when the price of WTI crude oil turned negative. In plain language: traders offer buyers money to buy light oil from them. The background to this is full oil inventories in the USA, coupled with oil production volumes that exceed current consumption. But where there are losers, the winners are not far behind. Anyone who had bet on falling oil prices, for example, would now be making profits. To realize such transactions, futures are typically used as a financial instrument. And it is precisely such crude oil futures that FTX has now quickly incorporated into its program. FTX specialises in trading with derivatives and has had the crypto exchange Binance as a strategic partner since December 2019.
FTX sees business opportunities in the Corona crisis
The focus of FTX is on futures, options and other speculative financial instruments. In addition to offers based on crypto-currencies such as Bitcoin, FTX also has offers reminiscent of betting offices, such as futures, the value of which will be decided by the winner of the US presidential election. CEO Sam Bankman-Fried justified FTX's new oil futures with a term of one month by saying that customers had expressed a wish to participate. In order to reflect the prices of crude oil futures in a mathematically reasonable manner even during the crisis, 100 US dollars are added to the fictitious price in the event of negative values. FTX is well aware that such an instrument would require approval for investments in many markets. For this reason, customers resident in the EU (i.e. also Germany), the USA and other regions of the world are excluded from the offer of crude oil futures. Bankman-Fried is mainly targeting investors from Asia.
Asked about the future of FTX, Bankman-Fried says the trading platform remains on a growth path. The number of employees is to be doubled to 70 in 2021 and FTX continues to work on rolling out new financial products at a high rate. This includes the project to create a token whose value is based on the oil price market.
Times of Corona as a chance for courageous investors?
As early as the beginning of March, we reported that the younger generation of the so-called millennium in particular are taking advantage of falling share prices to stock up on promising securities. Rising interest rates for crypto currencies such as block fi are also an indication that anti-cyclical investment strategies could pay off. The crude oil futures at FTX are only accessible to investors from Germany via semi-legal detours, but they make it clear: For investors with knowledge of more complex financial instruments there are certainly opportunities not to be infected by the panic about the coronavirus, but also to realize profits from negative developments in the global economy.
---