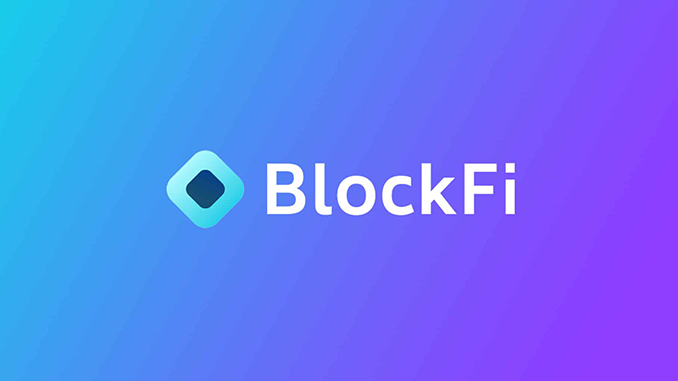 The crypto-financial service provider BlockFi is increasing the interest rates for credit balances in Bitcoin (BTC) and Ethereum (ETH) as of April 1. The reason given for the move is that order books are full to bursting and the market situation is such that other providers will have to scale back their activities.
Anyone withdrawing from day trading and preferring to let their crypto money work passively has already been well advised to use BlockFi from the USA. The financial service provider has specialized in granting loans with crypto currencies as security and BlockFi, on the other hand, also accepts deposits at attractive interest rates. Now once again at the exact conditions one turns and for investors into the positive direction. In a blog post BlockFi CEO Zac Prince announced that on 1 April the interest rates for deposits in Bitcoin (BTC) and Ethereum (ETH) will rise significantly. For deposits up to 5 BTC, the annual interest rate will then be 6.0 percent (previously 3.6 percent) and for up to 500 ETH, 4.5 percent can be expected in future (previously 2 to 3.6 percent).
Background to BlockFi
Although BlockFi only launched its offers aimed at private customers a good year ago, it has had great success in the short time available. CEO Zac Prince reports that the team now includes almost 100 employees. They manage the equivalent of more than 650 million US dollars in crypto currencies for their customers. Through a Series B financing round in February, BlockFi has started to prepare for an IPO. On the online platform, it is not only possible to apply for loans and make deposits, but it is also possible to trade in crypto-currencies or make purchases against Fiat. BlockFi reports having a default rate of zero. The crisis surrounding the coronavirus is described as a "public health climate". This has led to a significant increase in orders for BlockFi, as other providers are withdrawing, while at the same time increasing demand for investments in crypto-currencies can be observed. Zac Prince said in an interview that he expects developments similar to those after the financial crisis in 2008, when gold gained above average in value. This is now also possible for Bitcoin.
Conclusion: BlockFi acts anticyclically and proves to be a serious starting point
BlockFi has so far been spared scandals or hacks, the overall concept has convinced renowned investors such as Morgan Creek Digital. Also from our point of view, BlockFi is recommendable if you as an investor are betting on HODL and prefer to get paid interest rather than get grey hair in day trading. The future interest rates can hardly be achieved with other investment opportunities on the classic financial markets. And BlockFi operates according to the strict legal rules of the USA, so the probability of default is very low.
---